IIT Delhi: BTech student's death on June 1 was by suicide
IIT Delhi administration confirmed to students in an email that the third-year BTech student's death was by suicide.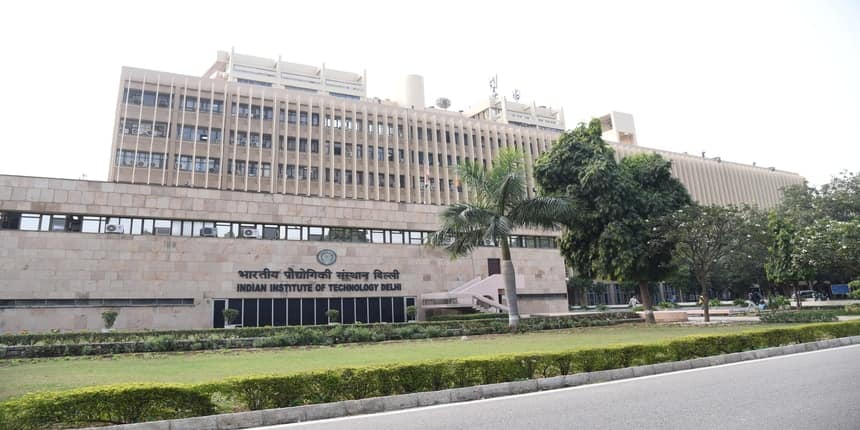 NEW DELHI: A third-year student of mechanical engineering at Indian Institute of Technology ( IIT) Delhi, Hari Prasath, died in his hostel on campus on June 1. The institute has confirmed in an email to the IIT community that it was death by suicide.
The email from dean students' welfare, IIT Delhi, sent on June 4 said: "He was an introvert [student], His parents, friends and counsellors have confirmed that he was being treated for depression. A suicide note, handed over to the SHO confirms that this was death by suicide."
"He approached the hostel security guard after midnight, told him that he had poisoned himself and then fell unconscious. He was immediately rushed to the IIT Delhi hospital and from there to AIIMS but we were unable to save him," said the email.
Prasath was undergoing treatment for depression on the campus. Until the end of the second year, Prasath was doing well at IIT Delhi. After that he began to struggle with studies, the letter said. Prasath had left all his class groups on messaging applications. He had also withdrawn from social media.
No 'F' during COVID-19
A section of students from the institute has issued a statement arguing that many reasons must have pushed him to take the drastic step. They statement says language barrier and cultural isolation is one of the major issues on campus. "The campus failed to become a place where our friend could feel a sense of belonging and was left with a very small circle of close friends with whom he could communicate," it said.
The students had demanded a "fully empowered institute-level commission" with at least 50 percent members from students to investigate what happened to Hari Prasath. They demand that reports on past student suicides must be made accessible and all investigations into all suicides be thorough and time-bound.
"The efficacy of counselling services of IIT Delhi should be independently evaluated. Apart from targeted and general counselling sessions for students, the institute should also develop a mandatory sensitisation programme for faculty members," said the statement. They also demanded that "autonomous forums" be established for students from backward communities.
They also demanded a committee be formed to explore why a particular section of students belonging to a particular social and linguistic background remain absent from student clubs and bodies.
The students' statement said that Prasath consistently received 'F' grades over the past and current semester. The students now demand the IITs do not award 'F' grade to any student during a pandemic.
'Suicides can be prevented'
The letter from the institute finally said: "We would like to reiterate that suicides can be prevented. In Hari's case, in spite of his own efforts (e.g., at seeking treatment on campus) we were unable to save him. But please know that there are other cases, where timely help – from the psychiatrist and counsellors, from friends, family and faculty – has been able to prevent such incidents. In order to prevent such losses in the future, we can all do more. Meanwhile, we hope that those who feel vulnerable will approach our counsellors on campus who are just a call/email away as well as YourDost who also offer chatbox sessions."
The IITs have lost several students in the past few years. A first-year student of IIT Delhi died in hospital after a suicide bid on campus in 2019.
The IITs also lost a number of students to COVID. In April this year, a PhD student of IIT Delhi died of COVID-19 after going home. Also in April, an IIT Roorkee student in quarantine died after testing negative for the virus. In May, an IIT Kanpur student succumbed to the black fungus, an added complication brought on by COVID-19 treatment.
If you, or anyone you know, needs help, AASRA has a list of resources here: http://www.aasra.info/helpline.html
Write to us at news@careers360.com.
Know More About
NIRF Rank
8
Rating
4.7/5
Download Brochure