'Policing has a social aspect': The governance concerns with MHA's universities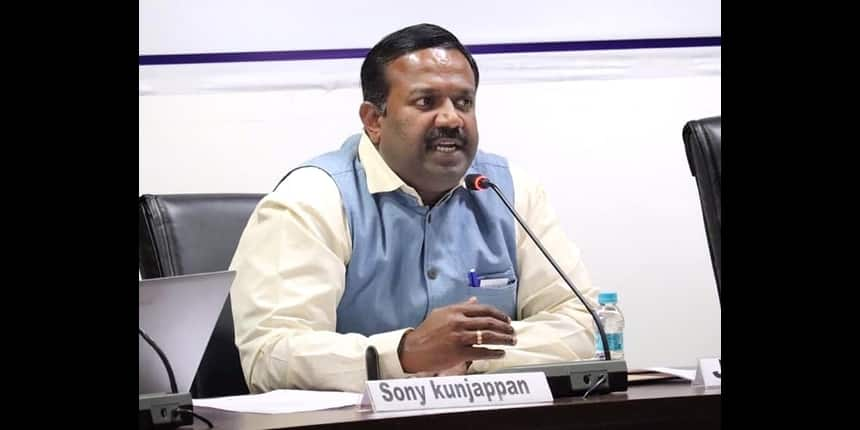 By Sony Kunjappan
In September, the Indian Parliament passed two important bills converting the Gujarat Forensic Sciences University and Raksha Shakti University into Institutions of National Importance. The resultant National Forensic Sciences University and Rastriya Raksha University have their headquarters in Gandhinagar, Gujarat.
That there is a need for better training and research in these domains is undeniable. According to National Crime Record Bureau (NCRB), 2018, the conviction rate in rape cases is as low as 27.2% in India, as against the rising incidence of sexual assault on women. Also, in the case of murder, the conviction rate is 41.4%. One of the reasons for this is the unscientific methods of collecting evidence, especially from the crime scene, be it physical or digital, to establish facts admissible in court. Also, according to the National Judicial Data Grid, around 3.29 crore cases are pending in various courts in India. This data reveals that there are issues related to accuracy, effectiveness and scientific validity, especially in performance of various institutions of criminal justice system at our country.
Here lies the importance of having well-trained forensic sciences experts as well as research-based policy-level interventions at the criminal justice institutions. The National Forensic Sciences University and Rashtriya Raksha University being approved by both Houses of Parliament is a step in the right direction to address the issues, provided they are implemented with greater professionalism and networking between academicians and practitioners.
While there is a need for these universities, there are, however, some concerns about their governance. Both these Institutions of National Importance are under the Ministry of Home Affairs. Since policing, and the need for scientific investigation of crime and data collection, also have social and developmental aspects, the need is to have greater engagement between academics and practitioners. It would have been better if their governance structures could be reconsidered and they could be placed under both the Ministry of Education and the Ministry of Home Affairs. This would help in establishing and setting standards in these universities and not just in the context of developing certain skill sets, but engaging with a combination of both skill and the philosophy, with greater academic debates and research. The objective is to take these Institutions of National Importance beyond the Police Academy or institutions established under Ministry of Home Affairs, for imparting certain skill sets alone. These joint governance structures shall help the institutions keep pace with the academic and research engagements as well as meet the minimum standards for appointments of teachers and awards of degrees, making them similar to that of any other central universities, established by the Act of Parliament, but under the Ministry of Education and the University Grants Commission (UGC).
The other governance concern is with regard to the need for establishment of 'essential schools of studies.' As stated at the National Forensic Sciences University Bill, the field of forensic sciences cannot work or be seen in isolation. The forensic sciences discipline has to be treated in conjunction with applied behavioural science studies, law, criminology, policing, criminal justice social work, public policy, criminal justice governance, information technology and computer sciences. Therefore, while designing the statute or ordinance, there is a need to designate several schools of study as "essential" in the first phase itself. These essential schools will be: School of Forensic Sciences, School of Behavioural Sciences School of Justice Education, School of Criminology and Public Policy, School of Policing and Criminal Justice Governance, School of Correctional Studies and Penology, School of Information Technology, Computer Sciences and Big Data Analysis. Similarly, such schools have to be established under the Rashtriya Raksha University, under its statute or ordinance.
Further, as per the Bill that had been passed by the Parliament, the Central Educational Institutions Reservation Act 2006 will apply in these institutions. But since these universities are Institutions of National Importance, there are doubts about whether these shall be exempted from following the reservation policies as stated at the Central Educational Institutions Reservation Act 2006. Since these universities are not specified in list of Institutions of National Importance under the Central Educational Institutions Reservation Act 2006 at present, there is scope for implementing the GoI reservation policies in them.
As per the India Justice Report, the diversity in police staff, including representation of Scheduled Castes, Scheduled Tribes, Other Backward Classes and women in Indian police, is very poor, with greater vacancies in the reserved categories. Thus, a mindful intervention while designing these "specialised universities" to bring in diversity for students and staff is needed. It is essential that in universities addressing issues of criminal justice, people from all sections of society are represented and get the opportunity to engage.
Overall, establishing such Institutions of National Importance shall help improve coordination, research and policy-making towards redesigning the criminal justice regulations to free them from their colonial baggage.
Dr. Sony Kunjappan teaches at Central University of Gujarat. He earned his PhD from the Centre for Studies in Law and Governance, Jawaharlal Nehru University. His thesis was on Police Accountability in India: Case Studies in Wayanad District of Kerala. He can be reached at sonycug2020@gmail.com.
Also read:
Write to us at news@careers360.com.
Stay updated with latest Education News
More From Team Careers360