Olympic medallist Karnam Malleswari appointed VC of Delhi Sports University
Olympic medallist Karnam Malleswari appointed VC of Delhi Sports University
Delhi's chief minister Arvind Kejriwal made the announcement on Wednesday.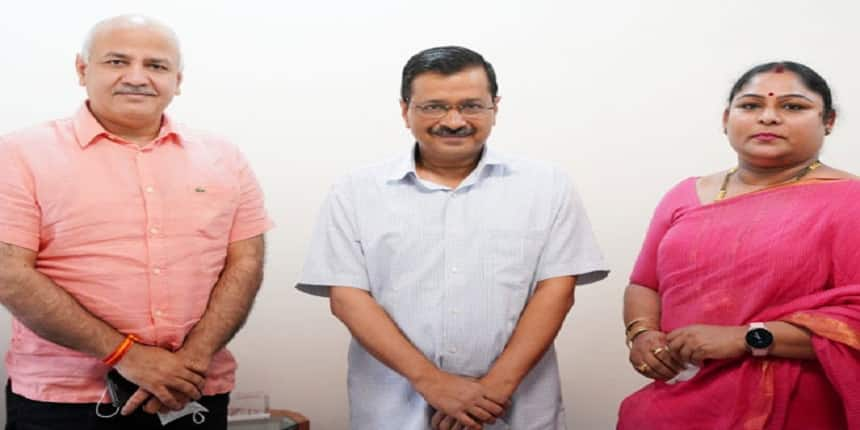 NEW DELHI: The first Indian woman to win an Olympic medal, Karnam Malleswari has been appointed the first Vice-Chancellor of the upcoming Delhi Sports University, Delhi chief minister Arvind Kejriwal announced on Wednesday.
In December 2019, the Delhi Assembly had passed a bill for establishment of a sports university in the national capital. The Delhi Sports University (DSU), will offer undergraduate, postgraduate and doctorate level degree courses in various sports including cricket, football and hockey.
Kejriwal, while making the announcement, wrote: "Delhi Sports University is starting. Our big dream has come true. I am extremely proud to say that Olympic medalist Karnam Malleswari ji will be the first Vice Chancellor. Met with her today and discussed in detail."
दिल्ली स्पोर्ट्स यूनिवर्सिटी शुरू हो रही है। हमारा बहुत बड़ा सपना पूरा हुआ। मुझे ये कहते हुए बेहद गर्व है कि ओलम्पिक पदक विजेता कर्णम मल्लेश्वरी जी पहली कुलपति होंगी। आज उनके साथ मुलाक़ात हुई और विस्तार से चर्चा हुई। pic.twitter.com/h0At7FMe4b

— Arvind Kejriwal (@ArvindKejriwal) June 23, 2021
Delhi's deputy chief minister and education Manish Sisodia said: "With her experience and expertise aim to produce many more Olympic medalists who will make India proud."
First female Olympic medalist of India @kmmalleswari ji will be the 1st Vice Chancellor of Delhi Govt's Sports University.

With her experience and expertise aim to produce many more Olympic medalists who will make India proud. https://t.co/UuUMYeFHN9 pic.twitter.com/0XxBSKpAJG

— Manish Sisodia (@msisodia) June 23, 2021
Aam Aadmi Party leader Atishi Marlena, said: "It is a matter of great pride that India's first woman Olympic medallist Karnam Malleswari will be the Vice-Chancellor of Delhi's exciting new project - the Sports University!"
In 2000, Malleswari became the woman from India to win a bronze medal in weightlifting at the Sydney Olympics.
Sisodia had reviewed the progress of the Delhi Sports University last friday, on June 18. He had said: "The Delhi Sports University shall be a unique institution in the world of sports, and shall confer degrees up to the PhD level. Till now, irrespective of the accolades they win in sports, sportspersons need to choose another discipline to get an academic degree. Otherwise, applying for a job becomes difficult. Now, sportspersons will not need a degree in any other discipline."
Write to us at news@careers360.com.