How state engineering colleges are updating their BTech with internships, training
Engineering: State universities like Osmania, Anna University, GTU, are adding internships, skill development to make BTech students industry-ready.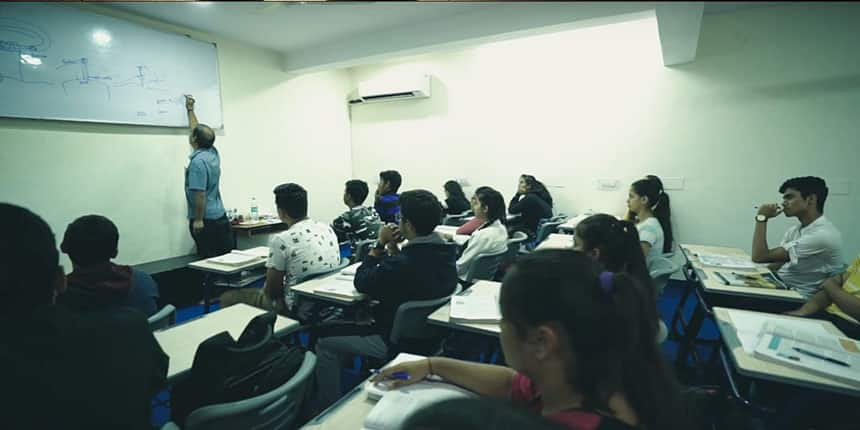 NEW DELHI: There is a flurry of activity in state technical institutions that are reframing curriculum and pedagogy for their BTech programmes to meet industry requirements in the face of reduced demand and unemployment.
State universities like the Gujarat Technological University (GTU) and Anna University, each with hundreds of affiliated engineering colleges, are making changes to their undergraduate engineering curriculum.
Some are making longer internships mandatory while others are involving more industry experts in shaping curriculum and pedagogy.
These are part of an effort to catch up with technological innovations that seem to make new leaps each year. Academics also hope this will help address a longstanding problem in engineering education -- the lack of industry-oriented studies.
For them, the high number of unemployed engineering graduates point to a problem that has been brewing for a while. Fewer students are opting for engineering compared to previous years. So much so that the All India Council for Technical Education (AICTE) has imposed a ban on new colleges.
Also Read| Debt Burden: Student loans limiting career, higher education options for many
The disconnect between academia and industry is evident with each interaction they have with industry experts, said academics who also feel the glut of private colleges that focus on producing graduates without skilling them is harming the sector.
BTech, MTech: New technology
The University College of Engineering (UCE), an autonomous college affiliated to Osmania University, Telangana, is redesigning the curriculum for MTech and BTech courses. According to college officials, the curriculum will be designed with experts from industry and research bodies such as Defence Research and Development Organisation (DRDO) and Indian Space Research Organisation (ISRO).
Osmania also allows industry experts to teach certain portions of the curriculum similar to how the Indian Institutes of Technology (IITs) have been doing for the past few years.
"There are five units per semester in the undergraduate engineering curriculum, the first three units will be at an academic level and the next two units will be done by industry people," said Rajendra Naik, professor of electronics and communication engineering, UCE.
"AICTE allows 20 percent change from the syllabus. So, we are bringing in small changes according to what the industry is expecting. We are involving private companies, and also experts from defence labs such as DRDO, ISRO," said Naik. "Technology is evolving fast. Engineering students are predominantly addressing these issues. Everything is being replaced by automation. Then, there is Artificial Intelligence in which If you provide inputs, the machine will automatically do it. Engineering education should keep up with this."
Mandatory internship
In March 2022, GTU made 12-week internships mandatory for final-year BTech, BE students.
"Either the students can choose the company or the departments allot it to them. We contact the industry and whoever is ready to give internships to students we refer them and if students have some idea then that is also okay. Finding internships for every student is also difficult for us. So, we tell the students that if there is any construction site in your area, then they can ask us for a referral letter," said Devang Majithiya, professor of civil engineering at the Government Engineering College, Bhuj-Kachchh, affiliated to GTU.
Also Read| MTech, BTech students to launch 75 nano satellites into the Low Earth Orbit
"This is actually a necessity of present technical education. If you ask industry people what is lacking in the new engineers they will definitely point to the lack of practical knowledge,"
said Majithiya.
In April 2022, Anna University announced that it too will revamp its curriculum with an effort to make it more industry-friendly. The final, revamped syllabus is expected by July.
Industry-academia disconnect
Bridging the gap between theory and practice is the most crucial challenge that engineering education is facing. Even after getting placed in companies, students often have to go through months-long, even year-long, training before they begin working for the company in right earnest due to the gap between what is taught in colleges and what the
industry needs.
"When I talk to my past students, they feel that they don't have any practical exposure, that is why they have to suffer now. Whenever they get a job, for the first one-year they have to train. If they have practical exposure, it will definitely enhance their knowledge,"
said Majithiya.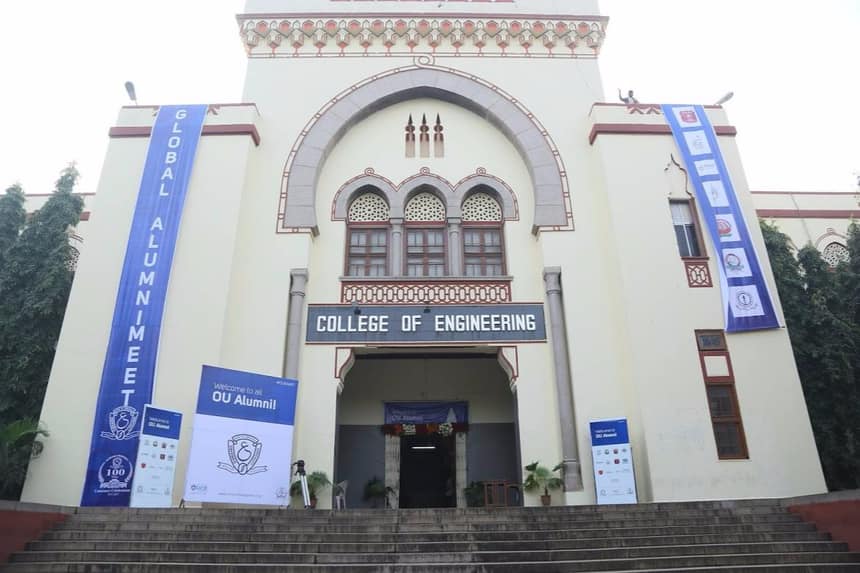 University College of Engineering at Osmania University will work with ISRO and DRDO to redesign curriculum (source: FB/UCoE)
Since it is a professional course, practical experience and internship are worked into the course programme. However, this is not as faithfully implemented in most colleges as it should be, except for well-funded public institutions such as the Indian Institutes of Technology (IIT), the National Institutes of Technology (NIT) and some state government colleges.
"Knowledge should be application-oriented. We have to develop a student to create new ideas, new thinking. That will happen only if you face a real situation. Once they enter an engineering college, they never go to any industry. Medical students, agriculture students, they'll go to the field. The law graduate will go to court. In engineering, we have internships but it is not being properly implemented by the colleges or institutions," said R Senthil, professor of mechanical engineering at University College of Engineering Villupuram, affiliated to Anna University. "Now, it is like arts colleges. Students can come and just study…There should be research in the engineering college. You should give a solution to the problem that the public is facing. That is why the engineering colleges are
actually present."
Also Read| These BTechs used NPTEL, Udemy, Coursera MOOCs to get new jobs, open research avenues
The National Education Policy (NEP) also proposes a closer relationship with industry. But even before, institutions had begun pushing discussion with industry experts on curriculum with some even bringing them on board to frame syllabuses and teach.
Academics said that this gap is even more evident when they are communicating with industry people for such programmes. They also said that a high number of unemployed engineering graduates have made this problem more immediate.
"Whenever industrialists communicate with us for these programmes, at that time we realise what the industry actually wants. Nowadays, colleges are trying to develop this culture. In past years, the engineering students were getting jobs so these questions did not arise. Now, there are a number of engineering students who are not getting jobs,"
said Majithiya.
Vacant engineering seats
Going by the number of engineering seats that are vacant, especially in the southern states, there seems to be a steady decline in demand for engineering courses, even popular ones.
In Maharashtra alone, 57,000 engineering seats were vacant for 2022 admissions, according to a report by the Times of India. A similar figure was also reported in Tamil Nadu.
Karnataka higher education minister CN Ashwath Narayan, in a reply to a question in the Karnataka Assembly, said that no new government engineering college will be constructed due to a lack of demand.
However, academics chalked this up to there being too many engineering colleges, especially private ones.
"That's because there are a lot of engineering colleges. Why are there so many colleges? A majority of these colleges are in the four states of Andhra Pradesh, Karnataka, Tamil Nadu, Maharashtra. Engineering colleges should be in proportion to the populations. There is an overabundance in these four states. If the same number of colleges are in Uttar Pradesh or Bihar, one can understand. Tamil Nadu and Maharashtra don't need these many colleges," said Senthil.
They said that these colleges are focussed on producing graduates and not on skilling them which results in graduates who have the qualification on paper but not necessarily skill-set.
"Except for the NITs, IITs, and some government colleges, all private engineering colleges are focussing on producing engineers," said Senthil
"If a person completes a master's degree and doesn't have practical exposure then how will they be beneficial for the society. If there are thousands of engineers without basic knowledge then they are not beneficial for this society," said Majithiya.
---
Follow us for the latest education news on colleges and universities, admission, courses, exams, schools, research, NEP and education policies and more..
To get in touch, write to us at news@careers360.com.
Know More About
NIRF Rank
32
Rating
3.7/5
Download Brochure