Anna University's Tamil-medium BTech courses see low enrolment, no growth
10 years before the education ministry proposed teaching engineering in regional languages, a Tamil Nadu university started Tamil-medium BTech courses.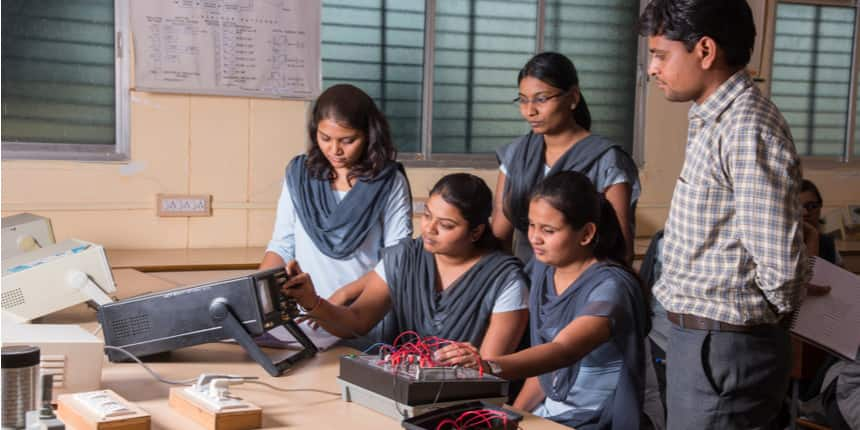 NEW DELHI: The National Education Policy (NEP) 2020, the Fifteenth Finance Commission and the ministry of education, all advocate for introducing engineering and medical courses in regional languages as a means of making professional education more equitable. The state-run Anna University in Tamil Nadu has been there, done that.
Recommended: Want to Know Colleges, Specialization to Apply on the basis of your TNEA Rank? Start here- TNEA College Predictor
In 2010, Anna University introduced BTech courses in Tamil-medium, largely to cater to students who have completed their school education in Tamil. But a decade later, the university has seen the number of students joining these programmes dwindle; the programmes themselves have stagnated with no new course being added to the original two – mechanical and civil engineering.
The education ministry had appointed two panels to study the feasibility of engineering in regional languages. One, led by the All India Council for Technical Education (AICTE), the apex regulatory body for technical education, has already approved it. At the end of May, it announced that institutions can offer engineering degrees in eight regional languages-- Hindi, Marathi, Tamil, Telugu, Kannada, Gujarati, Malayalam and Bengali. According to reports, a second panel led by higher education secretary Amit Khare has also supported the proposal.
While the Union Government debates this, Anna University academics said that the low enrolment might be due to the students' own lack of confidence, the necessity of English as a global language and the lack of adequate support structure and funds required for the growth of engineering in Tamil.
Understanding engineering
Anna University offers Tamil-medium engineering courses in 11 constituent colleges. However, the BTech courses are offered in only two departments, civil engineering and mechanical engineering. Students are given the option to write the exams in either English or Tamil.
"The courses are mostly opted for by students hailing from rural Tamil Nadu as well as those who have completed their Class 12 in Tamil. Civil and mechanical departments are the core branches of engineering that must be why the univer- sity preferred these branches for Tamil medium," said S Manimegalai, head of civil engineering, University VOC College of Engineering Thoothukudi.
Hosimin Thilagar, director of academics at Anna University, said that the courses also aim at improving the comprehension level of students by teaching them in their mother tongue.
"The opinion of a large section of the community of scholars is that students learn better with mother-tongue as the medium of instruction. This was one of the aspects considered while introducing the course," said Thilagar.
Translating textbooks
For this purpose, Anna University has a dedicated Centre for Development of Tamil in Engineering and Technology which is in charge of coining new words and updating the Tamil lexicon to keep pace with developments in technology.
The textbooks for the Tamil-medium courses are translated from the univer- sity's syllabus for engineering in English. This is done by professors of the various constituent colleges.
"The university communicates to the respective engineering colleges which send interested teachers for translation. These teachers come together and translate the textbooks. This is done because the concerned faculty members should be involved whenever a book has to be translated," said R Senthil, head of mechanical engineering department, University College of Engineering Villupuram.
According to Senthil, the translation of textbooks stopped in 2015 as "almost all textbooks have been updated". However, engineering in Tamil-medium is facing a crisis as enrollment numbers have taken a nosedive.
Tamil-medium BTech: Dropping numbers
In 2010, the University VOC College of Engineering Thoothukudi had 56 students in civil engineering department in Tamil medium. Now, it has just three. The situation is much the same at other colleges. University College of Engineering Villupuram had 55 students in the first batch of mechanical engineering in Tamil.
The number of students has gone down to less than 15. There are a number of possible reasons for this in addition to the fact that engineering as a discipline has seen interest decline over the past few years.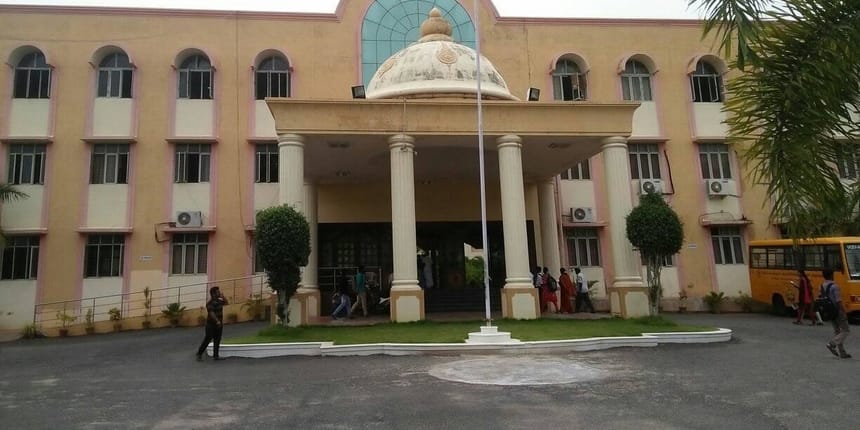 University College of Engineering Villupuram (source: Faceboo/UCE Villupuram)
"We don't know why the numbers have gone down. It is less in English medium also. Students, nowadays, are concentrating more on arts and sciences. But other courses such as electronics and communications engineering (ECE); electrical and electronics engineering (EEE) are still popular among students from Tamil-medium schools," said Manimegalai.
However, Anna University does not offer Tamil-medium engineering courses in branches other than mechanical engineering and civil engineering. Neither are there options to pursue M.Tech or PhD in Tamil.
"The university has never tested [it] in other branches such as computer science, EEE. They just wanted to test these as a pilot as these were the oldest engineering branches. There is no option for doing an MTech in Tamil either," said Senthil.
Engineering jobs, campus placement
Some teachers said that the sharp drop in the number of students shows that there might be reasons other than the lack of interest among students.
"If the students who have passed out are doing well then the enrollment number should also do well. It getting reduced means there is something wrong. Maybe the teaching is not up to par or the students are not interested or there is a difficulty in finding employment," said Senthil.
Academics also point to the global nature of many jobs which has made proficiency in English critical for employment.
"People who are recruiting for multinational companies, which have projects from Europe or the United States, need someone [who can speak] a common language for exchanging ideas. Now, English is inevitable by that parameter," said Thilagar.
"The ability to develop English should also be developed so that students can confidently communicate in the language. The job question can be favourably answered if the language proficiency in English is also developed," he added.
Senthil believes that given choice, students are more likely to choose English as the medium of teaching.
"It is very difficult as of now. There should be uniformity. If one group is taught in Tamil and one in English, students will prefer English. If you are HR from a top company, whom will you select? They will always give preference to those who studied in English," said Senthil.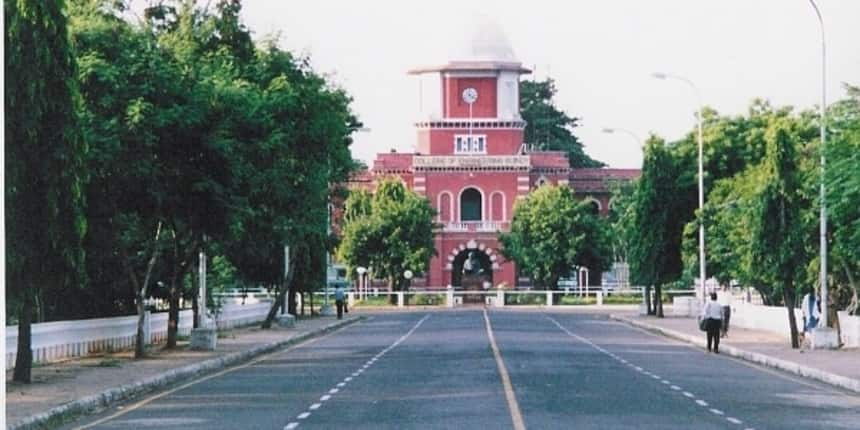 Anna University Chennai (source: Wikimedia Commons)
According to Senthil, the dwindling popularity of the courses shows the students' lack of confidence in the medium itself.
"Students who want to pursue MTech in an institute like IIT …are afraid that they won't be accepted. They are afraid that they won't get into multi-national companies (MNCs) or a top-class institute if they study their mother tongue."
A support structure
Thilagar believes that for engineering to prosper in regional languages, an adequate support structure needs to be developed first.
"It has to be a social movement. Scholars have to be engaged in preparing materials of adequate quality to enrich Tamil in science and engineering [terms]. There should be more reference books, journals, research articles in Tamil. Simply relying on a few teachers or few authors who write in Tamil is not enough. We have to admit that we have to go a long way in that," said Thilagar.
Thilagar believes that the university, which relies on teachers from Tamil Nadu for engineering courses in Tamil, can ensure quality teaching only when the support structures are developed. The university currently employs bilingual teachers who are capable of teaching in both Tamil and English, according to a senior professor.
"We need adequate materials in Tamil for each one of the core engineering topics. We need multiple authors writing on the same topics. To enable that, [proportionate] funding should be [made available] and then it will develop," said Thilagar.
Thilagar believes that the funds currently available are inadequate to achieve these goals. This is also why Anna University has so far not provided Tamil-medium in other engineering courses, he said. "Bringing out a policy is one thing but to make things happen, adequate funding has to be provided. NEP has proposed it. If adequate funding comes and adequate support is pre- sent, there is some possibility of a positive outcome."
Write to us at news@careers360.com.
Know More About
NIRF Rank
16
Rating
4.7/5
Download Brochure