Caste and the IITs: What 'quota students' experience on campus
IIT students from marginalised sections face derogatory remarks, 'subtle discrimination'. Activists say IITs need robust student organisations.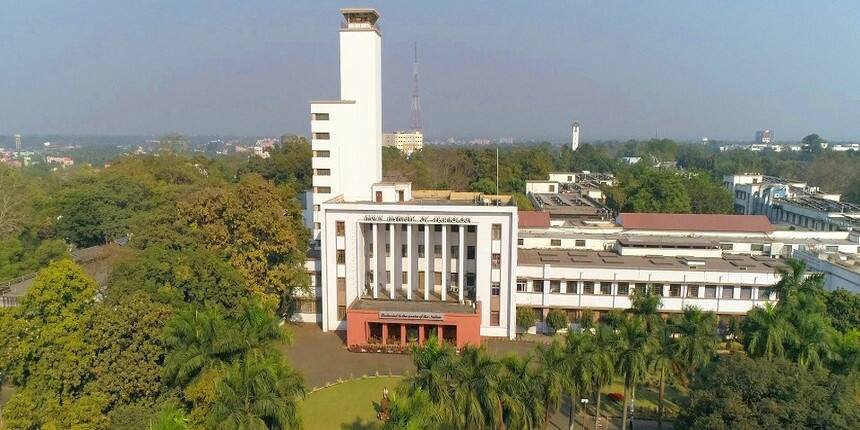 NEW DELHI: India's most hallowed engineering institutions, the Indian Institutes of Technology (IITs), are known for high-quality teaching, research and enviable placements. But that's not the only face Swaminathan K saw. He was a research scholar at IIT Madras till 2018 and a founding member of the Ambedkar Periyar Study Circle at IIT Madras.
According to him, IIT staff and students who labelled reserved category students had scant understanding of the historical marginalisation they've had to overcome to get to an IIT.
The IITs have a problem of caste discrimination which is being thrown into sharp relief with increasing frequency. In July, a resignation letter emerged from IIT Madras' humanities and social science department alleging caste discrimination by senior faculty and administration. The letter suggests that the IIT set up "a committee to study the experiences of SC and OBC faculty".
In April, Seema Singh, a teacher in the humanities and social science department of IIT Kharagpur, was heard hurling abuses at a class composed mainly of students from Scheduled Castes and Scheduled Tribes in an English class in a video that soon became viral. IIT Kharagpur eventually suspended Singh but only after massive public outcry.
"You won't see it in day-to-day interactions. When something happens it will be visible. There is a saying in Tamil, you will only see it once you scratch the surface," said Swaminathan K.
'Quota students' at the IITs
The most pernicious form of discrimination students experience at the IITs is the subtle but oft-repeated suggestion that they are less capable than others. "Students have told me that teachers have called students "quota students" to berate them," said a student at
IIT Madras.
Central policy mandates reservation of seats or "quotas" for the historically-marginalised communities in all public institutions – 15% for Scheduled Castes (SC), 7.5% for Scheduled Tribes (ST) and 27% for Other Backward Classes (OBC) and from 2019, 10% for the upper caste poor, or Economically Weaker Sections (EWS). Apart from fee waivers or concessions, these groups are admitted at scores lower than those of "general category" applicants in the highly competitive entrance tests for engineering, Joint Entrance Examination Main (JEE Main) and JEE Advanced.
Students said that many students and faculty oppose reservation without understanding the historical marginalisation faced by these communities.
"A research scholar who graduated from a government school and did his postgraduate studies from IIT Madras came back to do research there and the board remarked in surprise that a government school student was making it to the IITs and then applying for research," said a former student requesting not to be named. "That is the kind of attitude that is prevalent."
It is equally prevalent among upper caste students admitted to the open seats. "Many people would ask about my caste because, unlike in north India, in Tamil Nadu, you cannot identify one's caste by name," said Swaminathan.
Students said that caste-related discrimination in the IITs is a deep-rooted problem that cannot be solved just by setting up anti-discrimination
committees.
IIT Preparatory classes
The IITs have offered academic support mainly in the form of preparatory classes for Dalit and Adivasi students. Opinion is divided on these.
"The faculty says that there are differences in the level of understanding. Even if you ask the students, some might say that the course is actually helpful. But the other side of this issue is that it promotes the idea that students from lower castes are not up to the mark. That mindset is there," said a former student.
"We are unsure about those courses," added another student. "Some students have found them really helpful but there is this perspective that it is only being provided to students of these communities based on a certain mindset," said a student. That the possible learning deficit is itself a result of marginalisation from education over generations is not well understood.
However, after classes moved online due to the COVID-19 pandemic, IITs were some of the first institutions to make efforts to close the digital divide between students. Funds were marshalled from alumni and other donations and students were provided digital devices and loans, even for paying rent.
"The administration did take proactive steps by providing smartphones and loaning money, even for paying rent, to the students. It is hard to say whether all students were provided, for there are some 8,000 students here but they did take steps in this regard," said a student.
Caste controversies on campus
IIT Madras has had its share of caste controversies. In 2006, when the government proposed reservation for OBCs, thousands of IIT Madras students protested, arguing that the quota would "affect merit" in the IITs, students recalled.
Swaminathan and some others formed APSC in 2014 in response to what they saw as growing "polarisation" on campus before the 2014 Lok Sabha elections. The group's stand on caste was clear from the presence of BR Ambedkar, Dalit leader who shaped the Indian Constitution, in its name. IIT Madras promptly banned the group following an "anonymous complaint" that alleged that it was instigating "hatred" and criticising Prime Minister Narendra Modi. The ban was revoked following public criticism. Subsequently, many IIT campuses started their own iterations of the cell.
Four years later, in 2019, IIT Madras again drew national attention when an undergraduate student Fathima Latheef died by suicide on campus. Latheef's parents had alleged that their daughter took her own life due to constant casteist remarks from one of
the professors.
In addition to a narrow, decontextualized view of "merit", the IITs also harbour a paternalistic view of the student community. In 2016, following the attack on Jawaharlal Nehru University that led to the arrest of several student leaders, including Kanhaiya Kumar and Umar Khalid, 56 professors of IIT Madras wrote to the President saying that "young, simple-minded, (many-a-times) poor students entering the campus are seen as fodder for the ideological war of their mentors".
"This is the kind of attitude they carry, said Swaminathan. "They think students should not protest, or be political. They think that students from poor households are more prone to this
[such activism]."
In December 2020, a government panel consisting of several IIT directors recommended that IITs be exempt from faculty reservation. The government is yet to take a decision.
Complaints and committees
As with many other central institutions, the IITs have committees to investigate complaints or allegations of discrimination. Students Careers360 spoke to were not sure about their work.
"There is an SC/ST liaison officer and a faculty adjunct that students can approach," said a student wishing not to be named. "These have been there for years but I don't think students are aware of the activities of these committees. We don't know what kind of work they do or whether they are even supposed to do something proactively or are there just to address issues."
However, some believe that the issue of discrimination is too deep-rooted to be solved by a functioning grievance redress mechanism. "We can come up with various measures such as setting up discrimination cells and spreading awareness, but these problems are part of the Indian culture. Every Indian university is dominated by upper castes. It is the historical background of the country. The socio-cultural situation is such," said a former student.
Other students and alumni pointed out that even if students faced discrimination, they wouldn't feel empowered enough to complain. They would be too afraid of the consequences of displeasing the administration. "The IIT Kharagpur incident came out because there was strong evidence, otherwise it would have been brushed under the carpet," said the same student. Since the IIT Kharagpur class was online, the teacher could be recorded.
What is needed urgently, said the students, is a student organisation that's independent of the administration. They said: "Even if a committee is effective in its functioning, unless a student organisation is there, this cannot
be addressed."
Write to us at news@careers360.com.
Know More About
NIRF Rank
14
Rating
4.7/5
Download Brochure