CAT 2023: Dominance of engineers waning; IIM admissions see more BCom, BA graduates
CAT 2023: Dominance of engineers waning; IIM admissions see more BCom, BA graduates
CAT Exam 2023: At 6 top Indian Institutes of Management – including IIM Ahmedabad – over 40% of the 2023-25 MBA batch is not from engineering.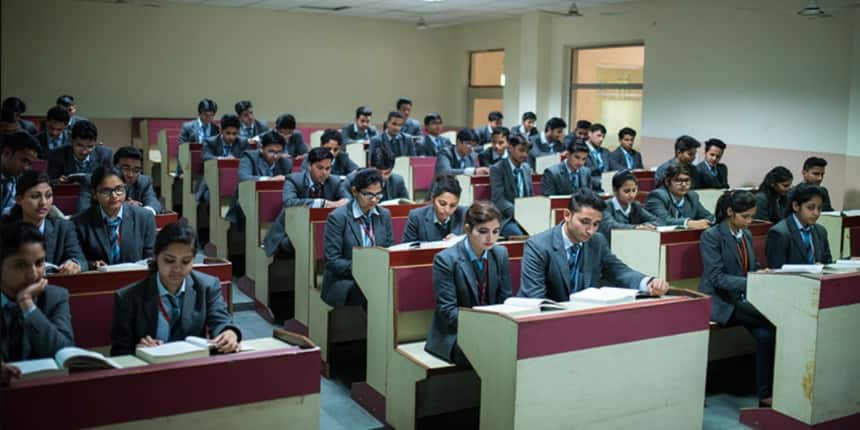 NEW DELHI: Going beyond balancing the gender ratio, top Indian Institutes of Management (IIM) are attempting to address another skew – the dominance of engineers in their flagship MBA programmes. An analysis of data from batch profiles, admission offices and press statements shows that nearly 40% of the PGP batch admitted this year across six IIMs was from non-engineering backgrounds – a significant increase over previous years' records.

The Common Admission Test, or CAT, a gateway exam to some of the top business schools in the country, including the IIMs, has long been believed to favour engineers. However, changes in the IIM CAT exam as well as in admission policies, have led to a decline in that trend. IIM classrooms are growing more diverse in general.

The CAT 2023 exam date is November 26, 2023. Registration for the CAT exam is online at iimcat.ac.in and will close on September 13.
As a previous analysis of batch profiles showed, women's representation in the MBA programmes has also grown sharply.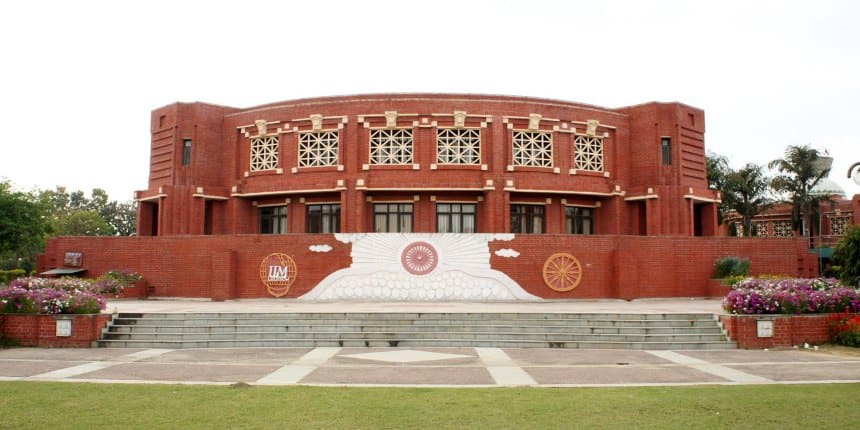 CAT 2023 is being organised by IIM Lucknow. (Image: IIM Lucknow)
IIM MBA Batch 2023-25: Non-engineering students
In IIM Ahmedabad, the 2022-24 batch of the postgraduate programme had 133 – or, 33.5% – students who were from academic backgrounds other than engineering. Most of them had graduated from disciplines like arts, commerce, science, management among others. A year later, the number rose to 171, a 28.6% increase. This is despite the fact that IIM Ahmedabad does not offer academic diversity points at the time of admission.
Along with diverse academic backgrounds, 74% of the batch also had candidates with work experience in fields as diverse as medicine, multinational corporations, PSUs, teaching, space research, government services, non-profit organisations, defence services, gaming, technology, banking, consultancy, start-ups, and law.
Similarly, at IIM Kozhikode, the number of non-engineering students rose by 28.4%, from 218 in the previous MBA batch to 280 this year. The batch saw entrants from diverse backgrounds like sciences, humanities, arts, commerce, medicine and chartered accountancy. Among the new students, 67% of the batch came with work experience.
At IIM Sambalpur, about half of the new batch are not engineers. This year, the institute admitted 160 students from non-engineering backgrounds against 163 engineering students.
The number of non-engineering students in the 2023-25 MBA batches at the six first and second-generation IIMs considered is given below.
CAT Exam: Non-engineering students in IIM batch of 2023-25
| | | | |
| --- | --- | --- | --- |
| Institute | Non-engineering | Batch size | Non-engineering (%) |
| IIM Ahmedabad | 171 | 408 | 42 |
| IIM Bangalore | 90 | 532 | 17 |
| IIM Kozhikode | 280 | 483 | 58 |
| IIM Lucknow | 251 | 573 | 43.8 |
| IIM Sambalpur | 160 | 323 | 49.5 |
| IIM Kashipur | 151 | 321 | 47 |
IIM Bangalore was the only institute to have admitted less than 40% among the six IIMs considered. In the 2023-25 batch at IIM Bangalore, just 90 students in the batch of 532 were not from other backgrounds; the rest were all engineers.
Of the 90 students, the highest number–52–had studied commerce subjects while 20 were from arts and humanities. The remaining 18 students came from science, law and other disciplines.
IIM Entrance Exam: Academic diversity points
Some IIMs have taken deliberate steps to counter the CAT exam's engineering bias. Candidates from non-engineering backgrounds are given extra points to ensure fair representation of students from other streams. The points for academic diversity vary for each campus.
As per the admission policy, IIM Lucknow assigns 5% and 2.5% weightage to academic diversity at the writing ability test, personal interview (WAT-PI) and final selection stages. The points, according to the institute's spokesperson, have helped increase academic diversity on campus. The institute admitted nearly 44 % students from non-engineering background in the 2023-25 batch.
"It is a common misconception that IIMs prefer engineering students or CAT exam favours engineering students. In fact, the top IIMs prefer non-engineers. The majority of them make their decision clear by awarding bonus points in the name of diversity. As soon as you step foot inside an IIM, you will see that practically all of the subjects are connected to non-engineering backgrounds. Therefore, students from BCom, BA Economics, BBS, BBA, and other related degrees do have a slight edge when the PGP academic course begins," said an IIM student with a BCom degree requesting anonymity.
Like IIM Ahmedabad, IIM Bangalore does not offer additional points to academic diversity at the time of CAT admission.
CAT scores and admission policy
According to KN Badhani, faculty member at IIM Kashipur, IIMs have made deliberate efforts to attract students from diverse backgrounds on two levels. "Firstly, the CAT exam was earlier extremely quantitative and questions based on numericals made it easier for engineering students to crack it. Now the focus of the CAT exam has changed to incorporate people from different disciplines. Secondly, the CAT scores are just one of the criteria. The students are interviewed to check whether they have knowledge of world affairs like budget, inflation, and other political current affairs," he said.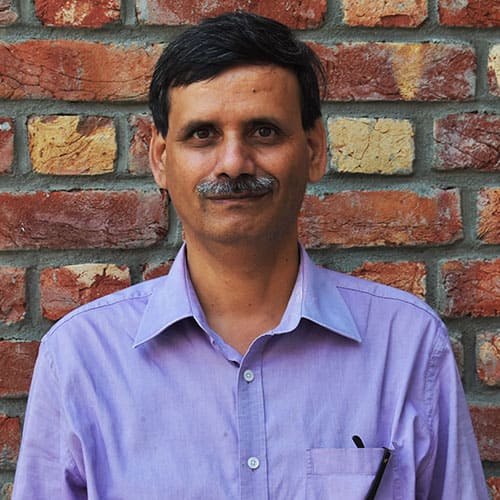 IIM CAT 2023: KN Badhani, faculty member, IIM Kashipur (Image: IIM Kashipur)
Despite scoring 99 percentile in CAT, students are not able to get admission as it no longer serves as the sole criterion for MBA admission. Besides CAT scores, students at IIMs are given admission based on their Class 10 and 12 marks, graduation marks, work experience, gender diversity, writing ability test and personal interview. Engineering students, according to Badhani, also miss out due to low scores in Classes 10 and 12.
"A lot of engineering aspirants drop out of regular schools and take admission in Kota schools [dummy schools] to crack competitive exams. This affects their school-level performance in Classes 10 and 12. This can also be another reason why academic diversity has flourished in recent years," Badhani added.
Plus, the IIM curriculum relies heavily on case-studies which are discussed and debated in classrooms. Without academic diversity, Badhani emphasised, debates can become unidirectional, hampering classroom learning. "The engineering students can have a very quantitative mindset where they can think of a solution as either right or wrong. But in other fields like arts and humanities, your answers are rarely wrong or right. In management, we have to teach students different perspectives and that things are never completely right or wrong. Unless you have the diversity that appreciates this nuance, IIMs cannot teach management to the optimum level," he said.
---
Follow us for the latest education news on colleges and universities, admission, courses, exams, schools, research, NEP and education policies and more..
To get in touch, write to us at news@careers360.com.