COVID-19/ Coronavirus Impact: AMU BA LLB 2020 exam postponed, officials confirmed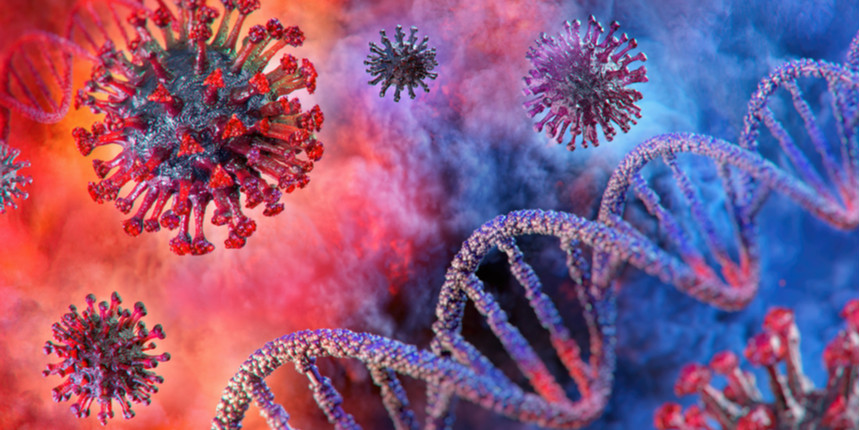 B.A. L.L.B Sample Paper
Download Free Sample Paper for AMU Entrance Test
New Delhi: AMU authorities have cancelled all admission and departmental tests, including AMU BA LLB 2020 exam, that were scheduled in the month of April as a precautionary measure against COVID-19 (Coronavirus). The announcement was made by the Vice-Chancellor of the university. No new dates have been announced yet.
The pen-and-paper based AMU BA LLB exam was slated to be held on April 13.
COVID-19, also known as the Coronavirus, has so far infected more than 400 people in the country, with 7 fatalities. The emerging situation and threat posed by the virus has led to extreme measures from the government like closures of schools, colleges, and hostels to stop the spread of the disease, which has been declared a pandemic by the WHO.
Other exams may be also be cancelled
The MH CET law 2020 exam is slated to be held on April 12. But with Maharastra being the epicentre of the disease with close to 50 cases, the exam is not safe. Already the state government has declared the closure of all schools and colleges till March 31. Non-essential services also have been completely shut.
So, unless things change dramatically in the coming days, the exam is most likely to be postponed. After all the virus spreads in community gatherings.
CLAT 2020 and AILET 2020 are also not immune to the emerging situation, considering CLAT is scheduled on May 10 and AILET on May 3. So, students are urged to keep a close eye on how things unfold.
State governments pulling up their shocks to fight the pandemic
Delhi has invoked section 144 at 9 pm on March 22, which will stay in place till March 31. Almost all states are closing down all non-essential activities, including malls, places of entertainment and recreation. Schools and colleges are also closed.
The central government meanwhile has halted all trains, except for essential ones, and is urging people to stay at home except for emergencies.
How to handle COVID-19: Be alert, don't panic
It is important that people follow social distancing as urged by medical professionals and self-quarantine if they show any symptoms of the disease. Also, wash hands properly and frequently.
Keep COVID-19 helpline numbers handy.
Countries most affected by COVID-19
Italy - has so far has recorded more than 5,400 deaths and has over 45,000 active cases

China - Over 3,000 deaths, but the situation has stabilised in the country

Spain - Over 1,700 deaths and 24,000 active cases
Also read:
Stay updated with latest Education News