Explainer: How IIM Bodh Gaya, IIM Jammu's 5-year BBA-MBA course works
JIPMAT 2021 for admission to the IPM was scheduled for June 20 but is likely to be postponed.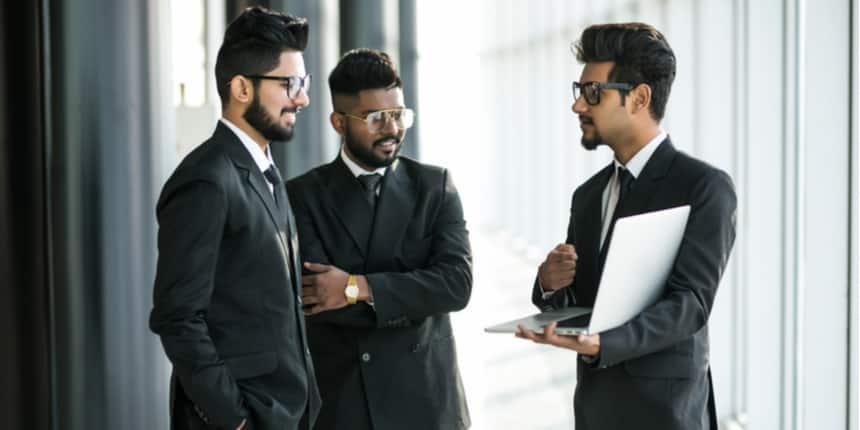 NEW DELHI: A five-year integrated management program (IPM) that leads to BBA and MBA degrees is emerging as a new option for students straight out of Class 12 who know they want a future in management, said professors from two of the newer Indian Institutes of Management (IIMs). So far, only IIM Jammu and IIM Bodh Gaya are offering the IPM.
Only a month away from the Joint Integrated Programme in Management Admission Test (JIPMAT 2021), the integrated programme in charge of IIM Jammu and IIM Bodh Gaya explained the integrated programme in a virtual interaction with Careers360.
The interaction was attended by chairperson of admission, Prabhat Ranjan, IPM committee member, Teena Bharti and chairperson of IIM IPM programme, Raveesh Krishnankutty from IIM Bodh Gaya and Nitin Upadhyay, chairperson of IPM programme at IIM Jammu.
The panel also threw light on the component of a five-year integrated programme in management that can help students establish managerial and decision-making capabilities meant for the "business ecosystem".
Without the IIM CAT
At present, admission to an MBA programme in the premier IIMs is only via the Common Admission Test (CAT) which is open to graduates only.
The IPM programme offers a route to an IIM MBA degree without the CAT. Students have to join it at the undergraduate level, straight out of Class 12 and by qualifying a national-level entrance test, the JIPMAT, administered by the National Testing Agency (NTA).
The first three years will lead to a BBA degree. However, the shift to the MBA programme will not be automatic. IIM Bodh Gaya requires a student to maintain a cumulative grade (CGPA) of 5.5 to be allowed to join the MBA programme. At IIM Jammu, the minimum requirement is CGPA 6, explained Krishnankutty.
Those who achieve this and are inducted into the MBA programme will be part of the same batches and attend the same classes as those who come in through the IIM CAT.
JIPMAT 2021
"Initially we thought about taking IPMAT scores but we found out that the test considers Class 12 mathematics as well. We did not want to limit it to students who have studied mathematics," said Ranjan.
The two institutes separately approached the NTA and finally got together to conduct the exam. The JIPMAT 2021 is scheduled for June 20 and the last date to apply for it is May 31. However, Ranjan said the exam is likely to be postponed due to COVID-19 and the delay in board exams. The Central Board of Secondary Education postponed the CBSE Class 12 board exams in April and is yet to set a new date. The new date for the JIPMAT will be notified later, he said.

IIM Jammu campus
Like the CAT exam, the two institutes intend to make JIPMAT scores admissible in institutions other than IIMs.
"From next year, if any IIM wishes to start this course, we welcome them to join us. We could start a joint examination in which the scores can be used by not just IIMs but other institutions which offer BBA and integrated programmes," said Ranjan.
IPM and MBA
The vision and infrastructural resources at the new IIMs, according to Upadhayay, adds to the quality of students graduating from the IPM course.
"We want to build a strong foundation for these students to be distinguished in core abilities and skills so that they stand out in leadership and match up to the quality of a two-year MBA graduate. We also have different corporate internships for exposure," he explained.
For students looking for a definite career path, Krishnankutty says, IPM provides early guidance.
"After Class 12, students are unsure. Here, we give them a clear path. Their career is set as we are mentoring them from basic to the next level. They are with us for five years, in which they are mentored by industrialists and high-quality teachers with all facilities and amenities. In this aspect, the integrated programme is much better than the flagship MBA because there is clarity and early nurturing of students," he said. The course, he added, is also a very good option for students from commerce background who usually have limited career options before them.
However, he said that once they move into the regular MBA course in the fourth year, IPM students will be treated at par with those in the standard MBA programme.
Course structure
Students who complete the first three-year course are awarded a BBA degree and an MBA degree is awarded after the completion of the next two year. However, IIM Jammu also offers three exit points, which is in line with the National Education Policy (NEP) 2020. If the students want to exit after the first year, they'll get a certificate in the "basics of management". If they exit after two years, an advanced certificate in management is awarded.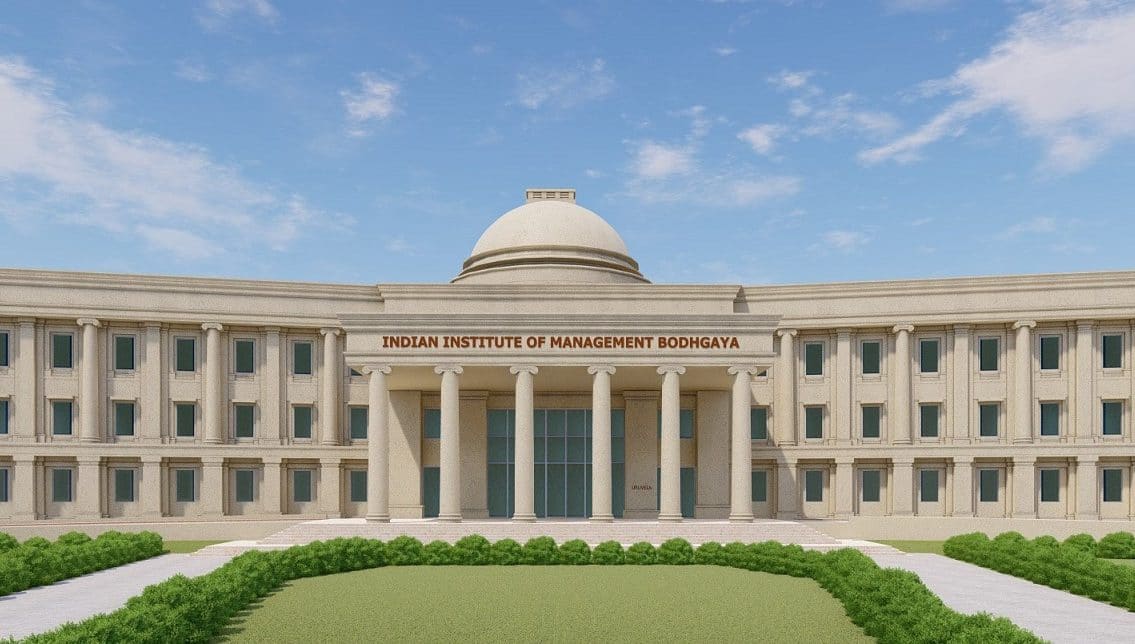 IIM Bodh Gaya building
In terms of course structure, IIMs have introduced significant changes at the BBA level. "In the first three years [of the programme] we'll have a semester-based system and from a semester-based pattern we will shift to a trimester-based one which is generally the realm of IIMs," said Bharti. The given structure, she says, allows students time to imbibe and process the learning at IIMs.
"Apart from that, we have divided the curriculum structurally [into three parts]: first into "enabler courses", second, into "discipline-specific courses'' and third into the "enhancement" in which we have focussed on the skill enhancement as well as ability enhancement," she explained further.
Also in line with the NEP 2020, the IPM course includes components like communication skills and basic mathematics for students from diverse backgrounds. "Our courses are open to a wide variety of students. For instance, for the Hindi-medium students we have a communication course so that they can build their communication skills. It is the most important aspect of management studies. We also focus on quantitative aspects such as basic mathematics. Someone who does not have a mathematical background can also cope,"said Krishnankutty.
Incubation centre and student exchange
These IIMs have set up startup incubation centres to promote entrepreneurship in students. Elaborating on the need for early learning, Krishankutty said: "We [intend to] inculcate the culture in the student from the first year of their joining so that in five years they can become an entrepreneur."
These institutes also have provisions for students to study abroad with no extra costs. "At IIM Bodh Gaya, from the second year onwards [students] can spend one semester abroad. We already have tie-ups with many institutes in the US and European countries. Students won't have to pay any additional fees, they have to just pay for travel," said Krishnankutty.
Write to us at news@careers360.com
Know More About
Rating
4.1/5
Download Brochure