Picking science stream in Class 11 raises earning chances by 22 percent: IIMA Study
IIM Ahmedabad Study: The finding are based on male students from urban areas.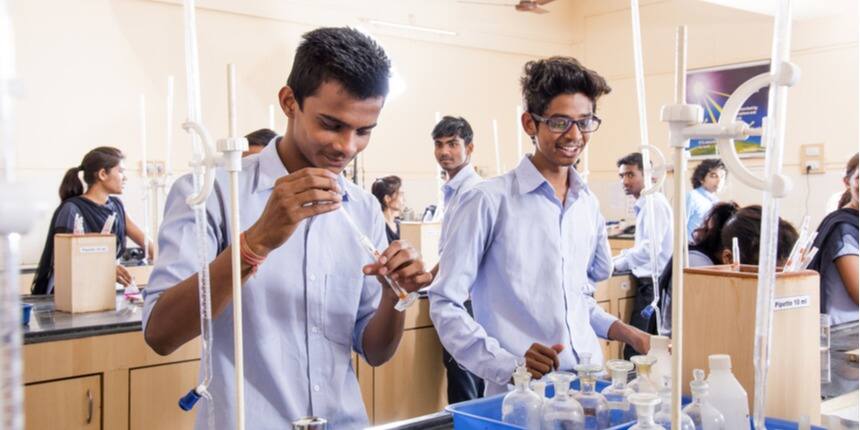 NEW DELHI: Men who have studied science in school have a 22 percent greater chance of earning than humanities and business students, says a study conducted by the Indian Institute of Management (IIM) Ahmedabad.
The study titled -- Science Education and Labour Market Outcomes in a Developing Economy-- claims that "studying science yields a sizable earning increase" for men in the Indian labour market.
The research has drawn conclusions on the basis of data on students studying science, humanities, and commerce in school and its effects in terms of employment.
The research was conducted by Tarun Jain, a teacher at IIM Ahmedabad, Abhiroop Mukhopadhyay from Indian Statistical Institute, Raghav Rakesh from Michigan State University, and Nishith Prakash University of Connecticut University has been recently featured in the US academic journal Economic Inquiry.
As per the study, the mean earnings per year for science students is Rs. 2.24 lakh while that of students from other majors is Rs 1.56 lakh. The team studied a sample of 524 students in Class 12 across 55 schools spread across the two states of Bihar and Andhra Pradesh.
Also Read: NIRF Ranking 2021 for MBA: IIM Ahmedabad, IIM Bangalore, IIM Calcutta In Top 3; Full list here
"We chose these two states since they have a high proportion of science students while varying on a range of other economic and social dimensions. Students across science, business and humanities majors were chosen at random from school lists and interviewed at home," the researchers explained in the study.
English, computer skills
Studying the behaviour of students opting for science in school, the study indicated that they are more inclined towards choosing higher studies, especially professional courses. These choices translate into a higher earning as well. Science education, the study states, is also associated with more years of education, the likelihood of completing a professional degree, and among "low-ability students", working in public sector positions.
"We have found that people studying science [in higher secondary] are more likely to go to professional courses like engineering and MBA. They are more likely to go to public sector jobs. We typically think that it is less paying than the private sector but then the latter includes corner shops etc as well. In comparison, public sector jobs are better paying than the average private-sector job," Jain explained.
Also Read: NIRF Ranking 2021: AIIMS Delhi tops NIRF medical college ranking again, PGIMER is second
Apart from the education in science in school, the chances of earning are further enhanced if the student has basic fluency in English. However, this does not apply to students from historically marginalised Scheduled Castes (SC) and Scheduled Tribe (ST) communities, the study stated.
"One of the key findings is that skills of English language and computers are important for higher earnings. Just knowing science is not enough to get more earning, you also need to have good communication and technical skills in order to translate your science knowledge into higher labour market earning," said Jain.
Parental and social support are also contributing factors in helping in increasing a person's earning potential in the labour market, the study states.
STEM education
The finding, according to Jain, vindicates the push for STEM (science, technology, engineering, and mathematics) education is key to revive economic growth.
Among the plausible causes of this advantage, as per the study, is the availability of opportunities for science students. "Science students can pursue various non-STEM undergraduate courses and careers but not vice-versa, so the number and types of jobs available after studying science in high school is much wider than otherwise," the report stated.
Also Read: JEE Main 2021 Result August Session Live Updates - NTA JEE Mains Results Today, Time, Steps to Check
"This trend is pointing to the fact that there is a demand for science graduates and scientific talent. Therefore, we should invest more in science education as well as the complementary skills in India so that this talent is effective in their work," said Jain.
Jain also believes that this is a fertile ground for investigation and the role of women can also be looked upon. Due to the less participation of women in the labour market and difficulty to measure incomes, the study focuses on men in urban areas only.
"Women are under-represented in scientific fields, we need to think hard on what is causing that under-representation. I think there is a large learning opportunity for women," said Jain.
Write to us at news@careers360.com
Know More About
NIRF Rank
1
Rating
4.8/5
Download Brochure