Gender bias leads to low scores in maths among girls in rural India: IIMA Study
Gender bias leads to low scores in maths among girls in rural India: IIMA Study
IIM Ahmedabad, University of Manchester researchers studied data from ASER, IHDS, and NFHS 4 to understand why girls fare poorly in maths.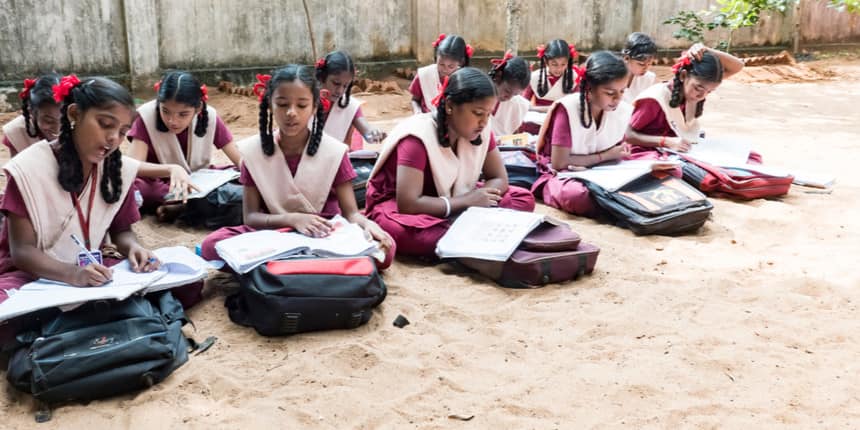 NEW DELHI: Girls between the age of eight and 16 years in rural parts of India consistently score less than boys their own age in mathematics, a study conducted by the Indian Institute of Management (IIM) Ahmedabad and the University of Manchester has found. And these gaps are most pronounced in communities where there is other evidence of gender bias against women.
Download Now: Free CBSE Class 12th Previous Year Sample Papers. Download Here

Take Advantage of : Toppers' Preparation Tips to Score 99+ in CBSE Board Exams 2022 . Download Now.
Latest: Last Minute Board Exams Revision/Study Tips that Actually Works, Get it Here
Students Liked: Start your JEE/NEET Preparation with AI Based Personalized Coaching, Take Free trial today Start now
Findings of an ongoing study in the paper Solving it correctly: Prevalence and Persistence of Gender Gap in Basic Mathematics in Rural India, show that girls consistently score less than boys and that the gap widens as they grow older. In fact, it shows a growing trend across states, time, and age.
9 min read
Mar 05, 2022
Factors like social and cultural norms, teacher bias, and parental attitudes have a negative influence on girls' learning outcomes in mathematics. This disadvantage, the study states, persists across private and government schools and has, in turn, negatively affected the prospects of women in the labour market. The paper says that the evidence of "regressive gender norms" and "gender bias" in north India provide some explanation for why girls tend to score less in mathematics.
"We find robust and strong evidence of a gender gap in basic mathematical abilities that appear to be prevalent across adolescent females across economic strata, social groups, and various other demographic compositions. Worryingly, the gap persists across age groups and has been increasing temporally on average," says the paper, available at arxiv.org.
Also Read| Union Budget 2022: Need to raise budget for girls' education, says women's group
Girls and maths
To examine the gender gap in learning outcomes, Karan Singhal of IIM Ahmedabad and Upasak Das of University of Manchester analysed data from the Annual Status of Education Report (ASER) of over 23 lakh children from 2010 to 2018. They also studied data from the National Family Health Survey (NFHS) 4 conducted in 2014-15.
Data on maths scores was gathered from ASER. The Indian Human Development Survey, or IHDS, conducted in 2004-2005 and 2011-12 also included a testing component but using the same tool as ASER. "The IHDS data allowed us to establish that the learning outcome in mathematics among girls is low cutting across factors like private and public school type, caste, economic status, and birth order," Singhal told Careers360.
The researchers found a strong correlation between the gender gaps in maths learning outcomes and gender bias in the community. "We found a direct relation between the communities' attitudes towards women along with the households where girls have scored less in mathematics. For this, we use the IHDS data collected in 2004-2005 to compare it with data collected in 2011-12 and utilise two possible indicators of gender stereotyping emanating from patriarchal cultural norms and traditions. Practices like purdah or ghunghat [the practice of veiling] are examples of such norms or prejudice. State-wise analysis of this data showed that girls in households which followed these practices scored less in mathematics and this gap widened with time," Singhal explained.
This finding was further correlated with NHFS district-level household survey data collected in 2015-16. "We estimate gender norms and attitudes at district level and merge that with the ASER data for 2016 to assess if female children from districts with higher prevalence of regressive gendered norms and attitudes score worse in mathematics relative to the males," the paper explained. The analysis showed that girls in households that allow less bargaining power to women are less likely to score well in mathematics.
Also Read | Union Budget 2022: Centre released only 38% of SSA budget till October, says study
North worse than south
The findings also showed a sharp disparity between the northern states showing a larger gap in mathematics learning among girls than the southern ones.
According to the study, almost half of the states, especially in Northern India, show a "persistent and substantial" female disadvantage. These states include Uttar Pradesh, Bihar, Jharkhand, Chhattisgarh, and Rajasthan. Whereas Southern states like Kerala, Tamil Nadu, Andhra Pradesh, and Karnataka indicate a "reverse gender gap" with boys of the same age group being at a disadvantage.
"While this requires further research, the lack of female disadvantage compared to Northern states is not particularly surprising given the differences in contexts, and education-related investments," the study stated.
Punjab was the only exception, where boys are performing worse than girls, despite having gender-related gaps similar to other northern states like Bihar, Rajasthan, and Madhya Pradesh, the study said. "We were surprised to find that Punjab, despite having similar gender regressive norms and a skewed sex ratio showed a reverse gender gap. Similarly, Haryana, a state which is widely known for its regressive norms, did not show a high disadvantage against girls. We believe that there are other factors that are in play leading to this phenomenon and we intend to explore these factors further," said Singhal.
Also Read | Budget 2022: Activists demand more scholarship funds for girl students
No policy for girls in STEM
Despite the evidence, the study stated, there is a lack of policies aimed at closing such gender-based gaps.
As per the study, the National Curriculum Framework (NCF) by the National Council of Educational Research and Training (NCERT), "acknowledges the possibility of difference in the learning experience between males and females" but the government has not taken concrete steps to lessen this gap.
Also Read| Union Budget 2022: UGC research schemes stalled as education ministry stops funding
"There seems to be a lack of systematic recognition or effective policies to indicate that these concerns have been addressed. Even the recently-passed New Education Policy (NEP) does not acknowledge these gender-based differences, despite its push towards children developing foundational literacy and numeracy (FLN) in early years," the study highlighted, adding, "There is a need to understand these differences and think more carefully about the kind of support required to alleviate this."
---
Follow us for the latest education news on colleges and universities, admission, courses, exams, schools, research, NEP and education policies and more..
To get in touch, write to us at news@careers360.com.
Know More About

Download Exam Brochure