IIM Bangalore ranked among 25 most significant works of post-war architecture
IIM Bangalore won the 17th spot among the 25 most significant works of post-war architecture, as per NYT style magazine.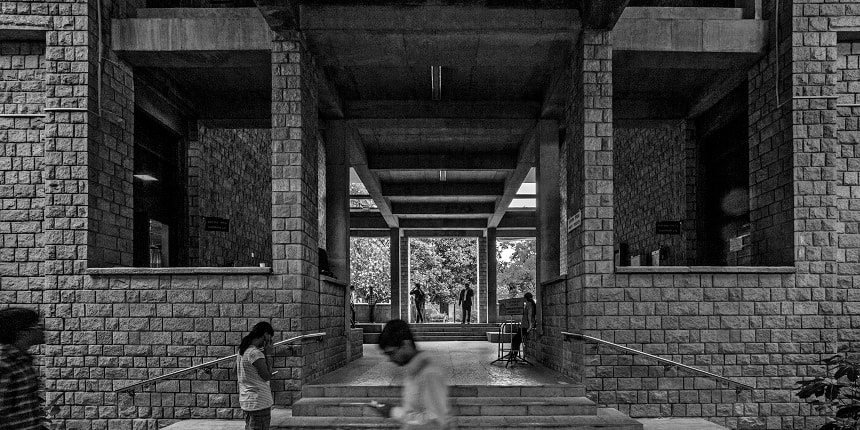 NEW DELHI: Indian Institute of Management (IIM) Bangalore campus has bagged the 17th position among "The 25 Most Significant Works of Post-War Architecture", according to The New York Times Style Magazine.
Three architects, three journalists and two designers made a list of "the most influential and lasting buildings that have been erected - or cleverly updated - since World War II" and declared the result, as per a statement from IIM Bangalore.
"The campus of IIMB, with its structures and spaces, continues to inspire learning and discovery. The campus integrates buildings with the fundamentals of nature and climate. It offers a living, breathing space ideal for a place of learning and supports students' academic and social needs," said the IIM Bangalore statement.
IIM Bangalore campus
Talking about the IIMB campus, The New York Times Style Magazine website said, "Built of grey stone and concrete grown over with dense vegetation, Balkrishna Doshi's 1983 campus for the Indian Institute of Management in the South Indian city of Bangalore synthesizes centuries of architectural history with rare subtlety."
"Absorbing and indigenizing a diversity of styles, IIM Bangalore speaks to India's singular talent for cultural synthesis and its millennium-long history of openness to the entire world," it further added.
Also Read | QS World University Rankings 2021: IIM Bangalore ranked #1 for business and management studies
IIM Bangalore campus architect
The architect of the iconic and award-winning IIM Bangalore campus is Balkrishna Doshi, fellow of the Royal Institute of British Architects as well as the Indian Institute of Architects.
Doshi said: "IIM Bangalore for me is a place of memories, of associations, of perseverance and faith, which is the story behind the building, which is something that the school stands for."
"We wanted something that we find in Indian temples – places depicting eternal values and culture. That added with the image of hope for change as well as dynamism," Doshi said while talking about his inspiration for the campus.
Also Read | Over 1,770 women joined NCW, IIM Bangalore's online entrepreneurship course
"Along with the campus, IIMB through its achievements has proved that it is possible to turn barren land into a fertile place, to turn people softer, and into visionaries. There is love, appreciation and hope here. IIMB has maintained, added to, and revitalized the campus," he further added.
Write to us at news@careers360.com.
Know More About
NIRF Rank
2
Rating
4.2/5
Download Brochure