An equal chance: Why has an upper caste scholar sued the IITs over reservation?
Sachchidanand Pandey has sued the Indian Institute of Technology (IIT) system for not implementing reservation in recruitment.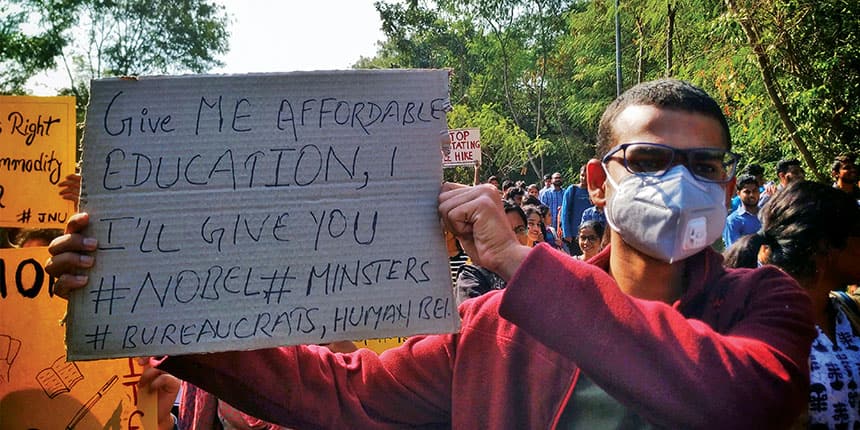 NEW DELHI: Sachchida Nand Pandey, who completed his post-doctoral studies in earth sciences in 2018 at Indian Institute of Technology (IIT) Bombay, has moved the Supreme Court of India against the IITs, a system he has studied in for close to a decade.
Pandey, from Uttar Pradesh, alleges that IIT faculty members discriminate against students from the reserved categories and students from Hindi-speaking regions of the country. Pandey doesn't belong to the first group but he does to the second.
Pandey has spent over eight years in IIT system, first as a PhD scholar in mechanical engineering at IIT Madras and then as a postdoctoral fellow at IIT Bombay. Pandey in his petition has alleged that all 23 IITs are violating the central government's reservation policy in admission to research programmes and recruitment of faculty. As per the policy, seats and posts in central public institutions must be reserved for the historically-marginalised communities – 15% seats or posts for Scheduled Castes, 7.5% for Scheduled Tribes and 27% for Other Backward Classes (OBCs). The petition describes the IITs' recruitment systems as "unconstitutional, illegal and arbitrary".
"The IITs do not follow any transparent mechanism in either faculty recruitment or in selecting students for PhD," Pandey told Careers360. "They give preference to people from certain regions as well as discriminate against SC, ST students." Talented students affected by this leave, he said.
Also Read| Will Odisha's 15% quota for government students in BTech, MBBS help?
Facing discrimination
Pandey claims he faced discrimination as a student as well. He said: "While I was studying at IIT Madras, after seeing students getting unnecessarily harassed by some of the faculty members, I approached the administration and later the ministry. But this in turn it created problems for me. My research was affected because of it."
He alleged that researchers faced harassment as others took credit for their work and they could not protest.
The petition has been filed by advocates Manish Kumar and Ashwani Kumar Dubey in the apex court on behalf of Pandey.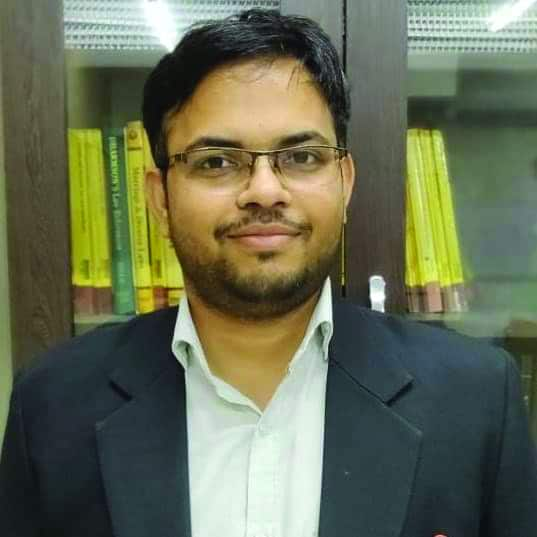 In his plea, Pandey seeks directions to the IITs to follow the reservations policy in the admission in research degree programs and also in the recruitment of faculty members.
It also requests the court to direct the central government to frame a mechanism for resolving problems faced by students and scholars and also to address research harassment complaints with transparency and in a time-bound manner.
The petitioner has also requested the apex court to direct IITs to constitute a committee of technical experts to review the performance of existing faculty, cancel the appointments of non-performing ones and form a transparent recruitment policy. "They select faculty members based on their choice of region. Has there been any performance audit? So much fund is given to IITs, still, they are not among the top 100 institutions in the world," said the advocate, Manish Kumar.
Also Read| Caste and the IITs: What 'quota students' experience on campus
The petition
"If you look at some of the IITs, most of the faculty members are from the same region," said Manish Kumar. "So, there is a lack of transparency, which should change. We have now approached the Supreme Court, date of hearing has not been decided yet as courts are also functioning with limited staff due
to COVID."
"Over the years, there have been a number of news articles stating these issues. This is what prompted Pandey to move ahead with the petition," continued Kumar, who is appearing for Pandey. The petition says that
six IITs in the country do not have even a single faculty member from a Scheduled Tribe community.
Discriminatory research scholar policy
The petitioner in his plea has claimed that in the past five years, the IITs had admitted candidates from SC, ST and OBC groups in numbers far smaller than what the reservation policy requires. Only 9.1% admissions were from SC, 2.1% from ST and 23.2% from OBC under the research scholars' category, which is far lower than the percentage of seats allotted to them.
The plea also alleges that harassment of research scholars is rampant but there is no institutional mechanism to address the harassment-related
complaints.
Talking about IIT Bombay in his petition, he has alleged that between 2015 and 2019, IIT Bombay did not admit a single PhD scholar from the ST category in 11 departments and centres out of 26.
Also Read| Engineering Jobs: 25% BTech students from top engineering colleges not placed
Regional Imbalance
The petitioner has also pointed towards regional imbalance in faculty recruitment in IITs. According to him, representation of Hindi-speaking regions, including Bihar, Jharkhand, Chhattisgarh, Madhya Pradesh, Rajasthan, Haryana, Uttar Pradesh, Uttarakhand, Himachal Pradesh, Punjab, Jammu and Kashmir and Ladakh is very low as compared to their populations – 50% of the national population.
Pandey said that he too had to face discrimination for being from the Hindi-speaking belt and because of this he finally decided to move away from IITs and do something else. "If you look at the number of people who get selected for PhD, or for faculty positions, the representation of people from Hindi speaking states is very less compared to their population," he said. The representation of students from Hindi-speaking states in the entrance tests for engineering, Joint Entrance Examination (JEE) Main and JEE Advanced is more even, he pointed out.
Pandey said: "Many of my friends in IITs wanted to work in the IIT system…but because of their discriminatory system they ultimately gave up and left the country and are working outside."
As per the RTI replies received by the petitioner from the IITs, the percentage of faculty belonging to the above-mentioned states at IIT Tirupati is around 4.91%; it is 7.92% at IIT Madras; 27.65% at IIT Gandhinagar; and 13.77% at IIT Kharagpur. Pandey in his plea has claimed that the remaining IITs did not provide the state and category-wise data.
Pandey said that thousands of candidates like him who believe they are capable of getting into IITs and perform well are not able to do that because of a lack of transparency in IITs and alleged favouritism. He said that applicants for faculty posts are completely unaware of the shortlisting criteria. The IITs usually don't inform the candidates who are not being called or shortlisted for
an interview.
IITs and reservation
While the alleged discrimination on the basis of region is yet to see serious discussion, the matter of reservations in the IITs has been hotly debated for several years with the Centre insisting that the IITs adopted the central reservation policy and the institutes resisting it. In November 2019, the central government extended reservations to all faculty positions in all streams across 23 IITs. Even before that, in June 2018, it had written to some of the IITs to reserve seats for SC, ST and OBC categories for teaching positions. The IITs have been deeply reluctant.
In 2020, an eight-member committee formed by the Union ministry of education (MoE) to explore how reservations may be implemented returned with the exact opposite recommendation – that all 23 IITs be exempt from reservations under the Central Education Institutions (CEI) Act, 2019. It suggested issues of diversity should be addressed through "outreach campaigns and targeted recruitment of faculty".
Also Read| Why a neurosurgeon is now studying engineering at IIIT
The committee suggested that IITs should be added to the list of Institutions of Excellence (IoEs). As per the CEI Act 2019, IoEs, research institutions, institutions of national and strategic importance and minority institutions are exempt from reservation.
The committee explained the low number of appointments from the reserved categories by claiming there are not enough qualified candidates emerging from the PhD programmes. It further stated that consistent with their low enrolment numbers, the number of PhDs graduating from reserved categories and interested in pursuing research and teaching as a career is low. "This is severely limiting the number of reserved category candidates available to be hired as faculty in the IIT system," the report stated.
Kumar said that though the central government has extended the norms, still the IITs are not following them. "Similar instructions were issued in 2008, and 2011 as well, but IITs never followed," he said. He also added that the IITs are waiting to get an exemption which will give them free hand in selecting faculty and PhD scholars and bury the discrimination done in past.
Reservation status*

Name of IIT

Total Number of Faculty members

Faculty Members (SC)

Faculty Members (ST)

Faculty Members (OBC)

IIT Madras

568

12

02

59

IIT Bombay

668

05

00

08

IIT Gandhinagar

94

01

00

03

IIT Tirupati

61

02

02

08

IIT Dhanbad

41

01

00

00

IIT Kharagpur

642

08

00

19

IIT Kanpur

393

03

00

03

IIT Roorkee

401

10

02

39

IIT Guwahati

410

16

03

12

IIT Hyderabad

191

06

01

26

IIT Bhubaneswar

112

04

00

17

Total

3581

68

10

194

*Based on data submitted in the petition
Write to us at news@careers360.com.
Know More About
NIRF Rank
3
Rating
4.7/5
Download Brochure