'Was it expecting casteist slurs?' Suicide report exposes IIT Bombay's 'apathy': Activists
IIT Bombay Student Suicide: Committee report blames Darshan Solanki, absolves the system; activists wonder how this affects other struggling students.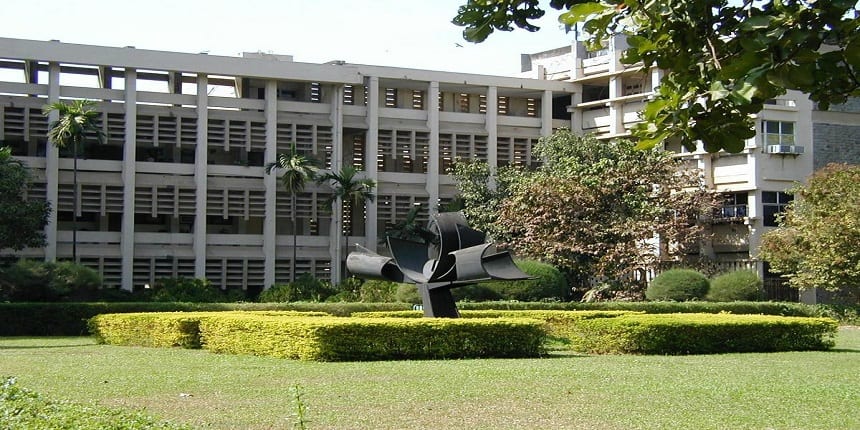 NEW DELHI: Indian Institute of Technology (IIT) Bombay's internal committee's report on the 18-year-old student of Indian Institute of Technology (IIT) Bombay, Darshan Solanki's suicide, has revealed more about IIT Bombay than it has about Solanki, activists argued.
The interim committee report released on March 6 cited "deteriorating academic performance" as the possible reason for Solanki's death by suicide in February without going into why his performance might have declined or why he would "skip classes regularly" and "sleep a lot". The 12-member committee report suggests that the flaw is in the student while the system is blameless, said Dheeraj Singh, an alumnus of IIT Kanpur and IIT Kharagpur and an activist working on the welfare of Dalit and tribal students.
The report's rejection of caste-based discrimination as a possible factor has left activists wondering if the committee even has the expertise to "understand these nuances" because, as another activist said, discrimination in elite institutions is far more subtle and unlikely to take the shape of outright slurs. The report said there was no "specific evidence of direct caste-based discrimination" faced by Solanki on IIT Bombay campus. Activists are also concerned about what this attitude might mean for other students struggling with course-work across the IITs.
The committee was formed on February 13, the day after Solanki's death. Led by Nand Kishore, professor, department of chemistry, and including five members from the Dalit and Adivasi communities – three faculty-members and two students – it has 12 members. 79 people deposed before it.
Also Read: IIT Bombay Student Suicide: Darshan Solanki Report
IIT Bombay: Scores and suicide
Several alumni and activists said that the report has actually exposed the IITs' "faulty teaching and evaluation methods". "The findings of the report expose that there is a link between the academic score and suicide at IITs and many other students who score poorly on the campus are also at risk," said Singh.
While the report says that Solanki was initially enthusiastic in the first half of the semester studying at IIT Bombay, his performance deteriorated in the second half. "But there was no mention of why he was performing poorly. Why didn't they find out if performing low was someone's choice or was there an underneath cause [due to which] a person has performed low?" questioned Singh. "Does the institution play any role in all this?"
Another activist with the Ambedkar International Centre, Anil Wagle argued that internal committees are a "sham" in most institutes. "Specifically in such institutes of eminence, caste-based discrimination is extremely subtle and sophisticated. The committee was completely blind to circumstantial evidence that is present. Was it expecting some caste abuse or slurs to the face?" he added.
Also Read: JEE scores are basis of discrimination in IITs: APPSC rejects IIT Bombay's report on student death
Lack of empathy
The report said that he missed classes and wanted to sleep and rest all of which could point to depression and yet, "no one from the committee cared to seek the reasons behind his actions", said another student from IIT Bombay asking not to be named.
"This shows that the institute delegitimizes the person who needs serious help and blames the student who has lost his life because he didn't get any support from the institute," added Singh.
Although members of Ambedkar Periyar Phule Study Circle and Ambedkarite Students Collective deposed before the committee on caste-based discrimination rampant on the campus, the committee said it found no evidence concerning Solanki's death.
The committee report has very little on students' issues on campus. "It shows the lack of expertise on the committee. Most professors were from the technical departments. Are they even competent to understand these nuances?" asked Singh.
Also Read: IIT Bombay changing UG curriculum to reduce stress; director shares updates on student death case
JEE Advanced rank
The Darshan Solanki committee was told that Solanki was "aloof" and based on the depositions, surmised that Solanki "initially might have felt aloof probably due to various possible causes including JEE-rank differences, computer familiarity and language barrier. The exact cause for his aloof nature is not known to the committee."
Once a student enters an IIT, the first question they are asked is their Joint Entrance Examination (JEE Advanced) rank. It is one way of determining whether a student has taken admission through reservation for historically-marginalised communities.
In Solanki's case, his sister has said that Solanki had spoken to her about caste-based discrimination on campus. The committee report notes that his sister has alleged discrimination. "As a student from SC/ST category, students are usually sidelined once they mention their rank. Such shifts in behaviour can be in your classrooms or with roommates. There is ghettoisation and marginalisation all across hostels in IIT B," said Singh.
"When a student comes from a space of deprivation and on campus, you are marginalised again, automatically, the student's productivity declines. This happened in the case of Darshan," argued Singh. The report mentions that Solanki was sensitive to his caste identity.
Also Read: IIT Bombay Student Death: CJI DY Chandrachud says his heart goes out to the family members
'There might be many Solankis'
Suicide doesn't happen in isolation but through ideation and several attempts; the interim report has exposed the faultlines in the system in which students with low marks tend to slide into depression and are more prone to harming themselves. "At present, there might be many Solankis thinking about suicide either, in the ideation or attempt stage, as there are atleast 20-25% of students on IIT campuses who perform poorly," said Singh.
However, the report says nothing about systemic flaws and lack of sensitisation amongst students, faculty and even the councillors. "All the suicide attempts are preventable provided there is an avenue for a conversation where deep empathy comes into play. Had Darshan got access to someone and spoken to him once, his death could have been prevented. But the question is do our systems have that kind of mechanism?" asked Singh. "Through the committee report, IIT is saying that it's the student's fault if they have scored less and we have basic infra or the support system; if it works for you, you are lucky, if it doesn't work for you, it is your fault. This is institutional apathy and the institute has itself admitted through the reports."
The activists also said that committee heads and senior staff members in IIT Bombay are mostly from upper-castes and have little understanding of or empathy for students from marginalised backgrounds. "The head councillor whose comments showed her casteist behaviour[, for example]– I doubt any student like Solanki would ever approach her," said Singh.
Also Read | Over 13,000 students died by suicide last year: NCRB Report 2021
Solanki came from an extremely poor family. His father is a plumber and his mother a housewife. He was the first in the family to pursue education beyond Class 12 and did so without coaching. "These things compound in your psyche once you get into a campus like that of an IIT," said Wagle.
For help, AASRA has a list of resources here: http://www.aasra.info/helpline.html
---
Follow us for the latest education news on colleges and universities, admission, courses, exams, schools, research, NEP and education policies and more..
To get in touch, write to us at news@careers360.com.
Know More About
NIRF Rank
11
Rating
4.7/5
Download Brochure