IIT Kharagpur teacher threatens students, registrar assures action
The video of an online English class shows Seema Singh shouting at students of a preparatory class for SC, ST and disabled students.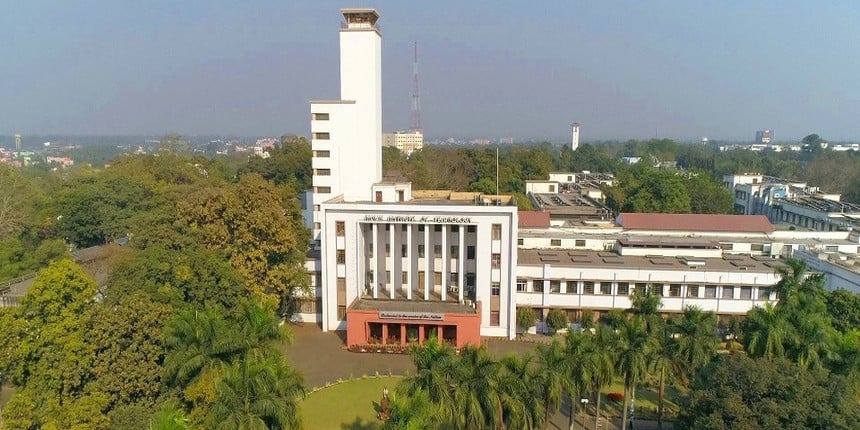 NEW DELHI: A video of an Indian Institute of Technology, Kharagpur ( IIT-KGP) teacher allegedly abusing and threatening students in an online class has caused an uproar among students.
In the video, Seema Singh, a teacher in the humanities and social science department of IIT Kharagpur, can be heard hurling abuses at students from the historically marginalised Scheduled Caste and Scheduled Tribe communities attending an English class.
"This is an unusual incident that I got to know about yesterday afternoon. We are taking this matter seriously and strict action will be taken on this," Tamal Nath, registrar, IIT Kharagpur told Careers360.
IIT Kharagpur runs a one-year preparatory course for students belonging to the SCs, STs, and persons with disabilities. The online class was attended by 180 first-year students.
"IIT Kharagpur does not discriminate on the basis of caste. These factors come in only at the time of admission. Once they are inducted into the college no one is discriminated against," Nath added.
Calling IITs "notoriously hostile to Dalit", the student community of IIT KGP wrote a letter to the director demanding the termination of Seema Singh's services.
Calls herself a "butcher"
Another first-year student at IIT-Kharagpur said that the teacher has a history of "threatening students".
"She has de-registered students twice last year due to low attendance. No one speaks against her because she settles scores with the entire batch. She is very strict about attendance and calls herself a butcher," said the student under the condition of anonymity. The registrar, however, denied the allegations.
"We have a long procedure of de-registering students. Please do not come to a conclusion based on something a teacher said in a classroom," Nath clarified. However, he neither confirmed nor denied that students were deregistered due to low attendance.
https://t.co/1hhW7PueRn She has a history of being abusive. I have studied in this college and have seen all kinds of discrimination by professors- casteism, sexism, regionalism. These pricks think being a prof lets them get away with anything. Their ideas are old as the college.

— Krishna Vamsi (@Krishnavamsi_KV) April 27, 2021
Seema Singh, who could not be contacted, also ridicules students in the video for being absent for a few days after a student's grandfather passed away.
"This is shocking! This shows total non-application of the human mind. If somebody's grandfather died, how does it prevent them from attending class," Singh said in the video. She also said students are not supposed to email a teacher about leave and should email the head of the department. Singh could not be contacted.
"In sensitive cases like death in the family, students can inform the teacher and take a leave. Sometimes students are unaware of the protocol, therefore, emailing a teacher is also fine," Nath said.
'Strict action' against Seema Singh
In a letter addressed to the director of IIT Kharagpur, students have demanded "an unconditional apology" from the teacher.
"It is evident from the videos that Professor Singh is a habitual offender and believes her casteism and abuse will go uncensured. We cannot allow this," the letter said. The students have also called for strong punitive action against the teacher under the provisions of the Scheduled Castes and Scheduled Tribes (Prevention of Atrocities) Act, 1989.
Students have also requested the institute to set up an SC, ST, and OBC Cell to act as an anti-caste discrimination cell, take strict action against casual and structural casteism, and work towards sensitizing the campus about structural discrimination. The letter has received 30 signatures from students and alumni of IIT Kharagpur.
In addition, Ambedkar Phule Periyar Study Circle, a student collective of IIT Bombay, has also demanded immediate termination of Seema Singh's services as a teacher. "She is in complete cognizance of her actions [and] proclaims immunity from any disciplinary actions [and] consequences. She knows that savarna dominated IIT administration will protect her from any backlash," APPSC tweeted on Monday.
Write to us at news@careers360.com
Know More About
NIRF Rank
4
Rating
4.7/5
Download Brochure