IITs, DU, BHU, public Institutions of Eminence have got under 50% of promised funds
8 public Institutions of Eminence include IIT Bombay, IIT Delhi, IIT Madras, BHU, DU, UoH; education ministry promised Rs 1,000 for each.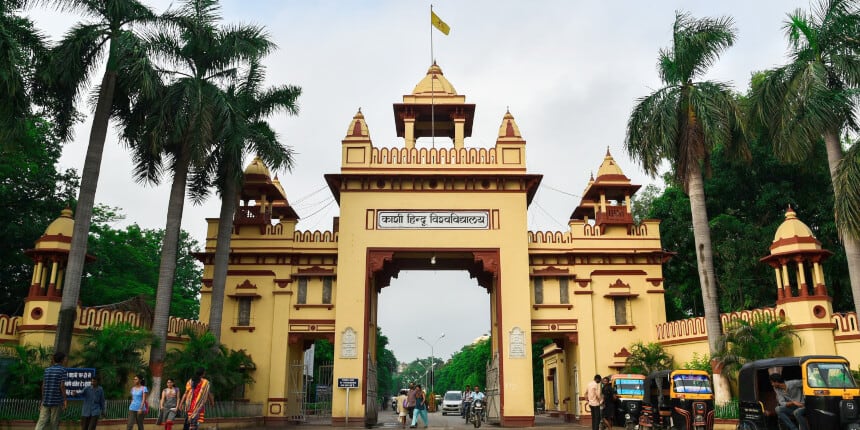 By R. Radhika and Aeshwarya Tiwari
NEW DELHI: The eight public institutions accorded the status of Institutes of Eminence (IoE) have together and so far received only around Rs 3,400 crore as financial support from the Indian government. This is a fraction of the Rs 1,000 crore each government-run IoE was promised when the scheme was launched in 2017.
The IoE scheme was announced by then finance minister Arun Jaitley in 2016 and the first set of institutions to be designated IoEs was announced in 2018. As per the University Grants Commission (UGC) guidelines, each institution was assured a financial assistance of Rs 1,000 crore over the period of five years or 50-75% of the requirement submitted by the public institution in its proposal, whichever is less. The universities and institutions receive funding in phases.
However, according to data obtained by Careers360 through a Right to Information Act 2005 application, Indian Institute of Science (IISc), Bengaluru — which has received the highest amount so far — was sanctioned only Rs 620 crore as of December 30, 2022.
The aim of the scheme was to improve the positions of Indian institutions in international rankings by granting them near-complete academic and administrative autonomy to undertake a wide range of initiatives and supporting the public ones with additional funds. For instance, IoEs are free to decide their fee for domestic and foreign students, have flexible course duration and structure, and are exempt from UGC approvals for foreign collaborations.
IITs, DU, BHU
The Indian Institute of Technology (IIT), Delhi received a little over half the budget committed by the centre with Rs 555 crore in the same period. These two institutes were among the first institutes to be selected for the special status in 2018. Selected in the same year, IIT Bombay has received less than half of the budget, Rs 480 crore. IIT Kharagpur and IIT Madras received Rs 488 crore and Rs 474 crore respectively. Both received their IoE status in 2019.
Large public universities received even less than the IITs. The Delhi University (DU) was sanctioned a meagre Rs 92 crore in this period, the lowest sum among all the IoEs. Meanwhile, the Banaras Hindu University (BHU) has received Rs 426 crore under the IoE scheme and University of Hyderabad (UoH) was sanctioned Rs 292 crores DU, BHU, and UoH were also added to the list of IoEs in 2019.
Collectively, the centre sanctioned the highest sum of Rs 1,158 crore for all public institutes in 2021-22. In the same year, the union budget had earmarked Rs 1,710 crore for "World-Class Institutions" – the original name for the IoEs.
As per the scheme, the money is to be utilised in setting up state-of-the-art research centres, support and expand the number of PhD scholars, building and/or renovating hostels and classrooms, and also monetary incentives to promote research publishing, and investing in internationalisation.
Funds sanctioned for IoEs (in Rs crore)
| | | | | | | |
| --- | --- | --- | --- | --- | --- | --- |
| Institution | 2018-19 | 2019-20 | 2020-21 | 2021-22 | 2022-23 | Total |
| IIT-Bombay | 42.97 | 17 | 209.97 | 160 | 50 | 479.94 |
| IIT-Delhi | 42.96 | 59.1 | 145.65 | 243.19 | 65 | 555.9 |
| IIT-Kharagpur | 0 | 22 | 98.19 | 102.94 | 265 | 488.13 |
| IIT-Madras | 0 | 22 | 102.5 | 253.5 | 96 | 474 |
| Banaras Hindu University | 0 | 22 | 62 | 203 | 139.0886 | 426.0886 |
| University of Hyderabad | 0 | 22 | 93.755 | 60 | 116.03 | 291.785 |
| University of Delhi | 0 | 0 | 26.615 | 65.07 | 0 | 91.685 |
| IISc-Bangalore | 42.97 | 60 | 277.62 | 70 | 170 | 620.59 |
| TOTAL | 128.9 | 224.1 | 1,016.3 | 1,157.7 | 901.1186 | 3,428.1186 |
The allocation to the scheme was increased by 25 percent, from Rs 1,200 crore in 2022-23 revised estimates to Rs 1,500 crore in budget estimates for 2023-24. However, it is around 12 percent less than the 2022-23 budget estimate. By the end of January 2023, the higher education department had utilised 75% of the revised estimate for 2022- 23, a parliamentary panel report submitted in the budget session this year stated.
According to the IoE scheme guidelines, IoE must figure among the top 500 places in reputed global rankings in the first ten years of being given that tag. So far, 11 IoEs have secured a rank in the Quacquarelli Symonds or QS World University Rankings 2023, while five public IoEs are in the top 300 of global education institutions, the report added.
IoE Budget: Labs, hostels, fellowships
Since its selection, DU has received only two instalments of the IoE budget, in 2020-21 and 2021-22 so far. With the funds sanctioned in 2020-21, DU established five interdisciplinary centres and schools including Delhi School of Public Policy and Governance, Delhi School of Skill Enhancement and Entrepreneurship Development and proposed to set up a sixth centre called the Delhi School of Informatics, Computing and Data Analytics, according to the university's annual report. The university also sanctioned a budget of Rs 50 lakh to set up laboratories and procure equipment. A faculty research programme was also launched in December 2020 under the scheme. Around 200 faculty members from across disciplines were sanctioned projects around Rs 5 crore, the report further states.
However, DU has been battling fund crunch with "very limited allocation" over the past few years from the centre. In December 2022, the university submitted a revised proposal for a loan of Rs 940 crore from Higher Education Finance Agency (HEFA) to the education ministry. HEFA is a non-banking finance corporation set up by the education ministry to extend infrastructure loans to public universities. In a letter to the ministry, the university had stated that funds were insufficient to buy "a single major lab equipment".
Unlike IITs that have endowment funds, universities like BHU and HCU rely majorly on government funding.
Also Read|Centre released less than half of HEFA loans sanctioned to institutions
Meanwhile, HCU received Rs 22 crore, the first tranche of funds in March 2020, according to its annual report. The university committed Rs 43 crore on research programmes for the next three years and actually spent Rs 1.2 crore in 2020. The university also spent Rs 16.72 lakh on professional development for faculty. For maintenance and upgrade of existing facilities, HCU spent Rs 1.14 crore in the same year. Apart from this, a publication-based incentive has been announced for non-NET PhD fellowship holders under which a scholar can get Rs 12,000 for the first publication and Rs 5,000 for the second.
Similarly, BHU's IoE governing body approved 'Teach for BHU Fellowship' programme in 2022 where PhD students teach at the university for a period of one-year. The fellows receive a monthly salary of Rs 40,000. Apart from that, this year the university has sanctioned almost Rs 90 crore for renovation and construction work, as per the governing body's minutes of meetings accessed by Careers360. It includes construction and renovation of student hostels, administrative buildings and laboratories. Like HCU, the university has also started financial incentives for non-NET PhD scholars to publish in renowned journals. Under the scheme, the scholars receive a credit of Rs 40,000 and an additional Rs 7,000 for 12 months after publishing in renowned journals.
IIT Bombay received Rs 43 crore in the first tranche in 2018. Since then, the institute has added four hostels, procured scientific equipment worth Rs 388 crore at different stages, according to the institute's IoE progress report. The institute has also added disciplines of artificial intelligence and machine learning, liberal education, and digital health. The institute has earmarked Rs 3 crore for Desai Sethi School of Entrepreneurship's pre-incubation activities. Under the IoE-funded programme, the institute has increased mini-grant support to teams from Rs 2.5 lakh to Rs 5 lakh, and introduced Entrepreneur in Residence Stipends of Rs 50,000 a month to participants who have graduated from IIT Bombay and are working full time on venture creation.
According to IISc's annual report, the institute received a grant of Rs 278 crore in 2020-21 for research under the scheme. By March 2021, the institute spent Rs 188 crore. The institute has bagged the first spot in National Institutional Ranking Framework (NIRF) for four consecutive years and was judged the best research institute for two.
More IoEs
Under the scheme, the union government was to select 20 IoEs, 10 each of public and private institutions.
However, since then, only 12 IoEs have been selected. Apart from eight public institutions, Manipal Academy of Higher Education, Birla Institute of Technology and Science, O.P. Jindal Global University and Shiv Nadar University have been awarded IoE status among private institutions.
Also Read| The public-university way of managing finances: cut electricity cost, start certificate courses
There are others awaiting approval in both public and private categories. "As per the regulatory framework of the scheme, Letter of Intent was issued to Amrita Vishwa Vidyapeetham, Birla Institute of Technology and Science, Jamia Hamdard, Reliance Foundation Institution of Education and Research for JIO Institute, Kalinga Institute of Industrial Technology, Manipal Academy of Higher Education, O.P. Jindal Global University, Satya Bharti Foundation for Satya Bharti Institute, Shiv Nadar University and Vellore Institute of Technology," the RTI response states. The LoI is valid for three years to indicate their readiness to be considered for the status of IoE.
In 2020-21, Manipal, BITS and Jindal Global University were granted the IoE status whereas Shiv Nadar University was given the status last year. Anna University and Jadavpur University were also recommended for the IoE status however it is yet to be finalised for them. Amongst the recommendations, the selection of JIO Institute drew sharp criticism for being considered even before coming into existence back in 2018. The institute, selected under the "greenfield category" , started its first academic session only last year.
The parliamentary panel has directed the centre to "accelerate" the process for granting IoE status to higher educational institutions. The panel also sought an increase in funding to accommodate more institutions with the special status.
---
Follow us for the latest education news on colleges and universities, admission, courses, exams, schools, research, NEP and education policies and more..
To get in touch, write to us at news@careers360.com.
Know More About
NIRF Rank
6
Rating
4.1/5
Download Brochure