'Only privilege was an internet connection': SC, ST, OBC, EWS students cracking IIT JEE without coaching
'Only privilege was an internet connection': SC, ST, OBC, EWS students cracking IIT JEE without coaching
JEE Advanced: SC, ST students enter IITs at lower scores, but many do it without coaching beyond free online videos, mock-tests, question papers.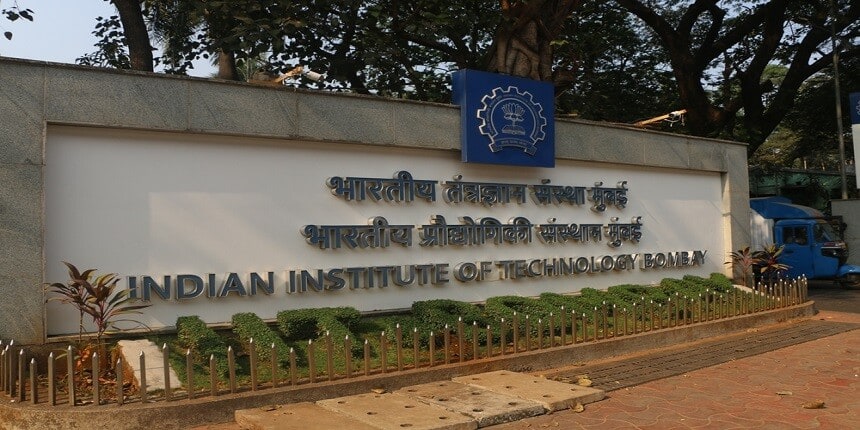 NEW DELHI: Palthiya Laanith Chauhan, 19, lived in a village in Telangana's Khamman district till he qualified the Joint Entrance Examination (JEE) Advanced in 2020 and secured admission in a second-generation Indian Institute of Technology (IIT). His father, the only earner in the family, makes Rs 8,000 per month drawing children to a school for admission. That barely covers the family's needs and has never stretched to private schooling, let alone coaching, for Chauhan.
Get updates on JEE Advanced 2023, question papers, cut off
And yet Chauhan, from a tribal community, used his classroom lessons at the government school well, studied his notes given by his teachers thoroughly and ultimately landed a seat in BTech in Data Science and Artificial Intelligence in a second generation IIT. To pay Chauhan's IIT fees, his parents sold whatever little jewellery they had and fundraised from friends and family. He didn't have the scores that the students in unreserved categories had and but they didn't have his odds either.
Students taking admission in the premier engineering colleges, the Indian Institutes of Technology (IIT), through reservation are often looked-down-upon because the cut-off scores are much lower than that of the unreserved-category (or, general category) counterparts. But many among them come from deeply disadvantaged backgrounds with the odds stacked against them. Many either don't have access to coaching at all and rely on class notes, free YouTube channels, previous years' questions papers and mock-tests, or can't afford the level of rigorous training others get.
Some, like Priyanshu Garg, currently pursuing an integrated five-year course at an IIT, had to earn while they prepared for JEE Advanced on their own. Garg tutored young children while preparing for IIT JEE. "My father didn't have a stable work to support our family and my education. While studying for IIT on my own, I tutored students of Classes 5 and 6 for Maths," he added.
JEE Advanced scores and how they are allegedly used for harassment of students from marginalised communities in the IITs was much-discussed in the aftermath of the suicide of IIT Bombay student Darshan Solanki whose family has alleged that the 18-year-old routinely faced ridicule due to his caste.
Also Read | NEET: How NRI quota dilutes 'merit' but faces none of the flak reservation gets
IIT Entrance Exam: How they prepared
Solanki's father, Ramesh Solanki had told Careers360 that his son studied mostly at night and from YouTube channels and class notes. During the day, their home in an Ahmedabad ghetto was not conducive to learning. A Dalit family, Darshan Solanki's mother, grandmother all sew for a living and the din of multiple sewing machines operating together made studying difficult. Ramesh Solanki himself is a plumber.
There is no room for context in JEE Advanced scores and ranks. Barring stating the "cut-offs" by seat category, exam statistics mask the vastly different backgrounds exam-takers come from and opportunities they had access to.
For example, Vishvanath had prepared and cracked the Graduate Admission Test For Engineering (GATE) for postgraduate courses in 2013 without any coaching. From a OBC background, the minimum threshold score for admission to MTech was lower for him but that also doesn't capture the struggle of studying "in a tin house in the rural hinterland of Maharashtra", as he described his home. Vishvanath is currently pursuing Phd at an IIT.
"There is constant comparison between students from reserved categories who got around 70-100 in JEE Advanced and open category students who scored 350 marks," said Chauhan. "When students 'like us' get into IITs, we have to compete despite the difficult circumstances or background we have had."
"There are several resource constraints when it comes to students from poor and marginalised backgrounds. Hence, whatever resources are available to us, we have to manage efficiently and utilise towards our benefit," said an alumnus from a top IIT.
Siblings dropped out
Often, the pursuit of an IIT dream – whether at the undergraduate or postgraduate level – involves massive sacrifices from other family-members. "I never enrolled myself in coaching classes and whatever teachers taught in the class I used to diligently practise in my home," said another student who got admission in MTech in a first-generation IIT and did so without coaching. "Hailing from a family of farmers, my family didn't have enough financial resources to support my education," he said. "This eventually pushed my other siblings to leave education just to ensure I could study well and I was brightest amongst all."
This type of situation, common in families that have their hopes pinned on a single child, also adds to the pressure on them. "We must also see the kind of pressure students have from parents and family," said Chauhan.
IIT JEE Advanced: Preparing online
The availability of online resources has helped many students who can't otherwise afford to spend lakhs on full-fledged coaching programmes in Kota (Rajasthan), Delhi or Hyderabad (Telangana) – just some of the many hubs.
"The only privilege I had was an internet connection," said a second-year student at IIT Kharagpur who got admission through the Economically Weaker Section (EWS) quota for the upper-caste poor. "With it, I watched YouTube videos which helped me crack JEE Main and Advanced. During my drop year, I watched videos of Mohit Tyagi for maths, Ashish Arora for physics and a few others for chemistry," he added. His mother works as a private tutor and his father is unemployed.
Many students take a gap year to prepare, usually at coaching centres. Students who don't have resources for coaching at a brick-and-mortar centre have used YouTube videos to gain clarity; online tools like Doubtnut to address doubts and free-to-download previous years' question papers and mock-tests to practise on. "There are several resource constraints when it comes to students from poor and marginalised backgrounds. Hence, whatever resources are available to us, we have to manage efficiently and utilise towards our benefit," said an alumnus of IIT Madras.
Chauhan "had a schedule of 7 in the morning till 10 in the night, including school during the day", he said. After returning from school at 1 pm, he would start his JEE Advanced preparation, dedicating three hours to each subject – maths, physics, chemistry. This discipline saw him score CGPA 10 in Class 10 and 98.8% in the Telangana state board (TS Inter Class 12) results.
JEE Advanced: Question papers, mock-tests, CBSE
Most students who prepared on their own focused on reviewing their classroom and YouTube lectures and solving mock tests and JEE Advanced previous years' papers, found free online. "Initially, solving mock papers can demotivate students due to decreasing scores. But consistency is the key and continuous paper-solving eventually helps to understand the kind of questions and also the techniques to answer them," said a student currently in an integrated course at IIT Kharagpur.
"I come from a state board which has caused a setback in academics at IIT," said Chauhan pointing to another skew that the JEE Main and Advanced results mask. This skew is in favour of students from schools affiliated to the Central Board of Secondary Education. Both exams roughly follow the NCERT textbooks for science which are taught in CBSE schools. Although a government school board directly under the ministry of education, the vast majority of CBSE schools – 77% by 2018 as per data on its official website, cbse.gov.in – are private schools that have historically drawn students from better-resourced families. State boards, on the other hand, have large numbers of affiliated government schools. Since 2019, when the National Testing Agency started conducting the preliminary test, JEE Main, the JEE Advanced exam reports have stopped including data on the school boards to which the qualifying students belonged. In 2018, the last year for which this information is available, 55.71% of qualified candidates were from CBSE schools; Telangana board with 8.92% qualified candidates was a very distant second.
---
Follow us for the latest education news on colleges and universities, admission, courses, exams, schools, research, NEP and education policies and more..
To get in touch, write to us at news@careers360.com.