JEE Main 2021: Last year's NIT cut-offs for BTech Mechanical Engineering
JEE Main 2021: Last year's NIT cut-offs for BTech Mechanical Engineering
The JoSAA counselling 2021 will be conducted for admission to BTech Mechanical Engineering in NITs. Check last year's cut-off here.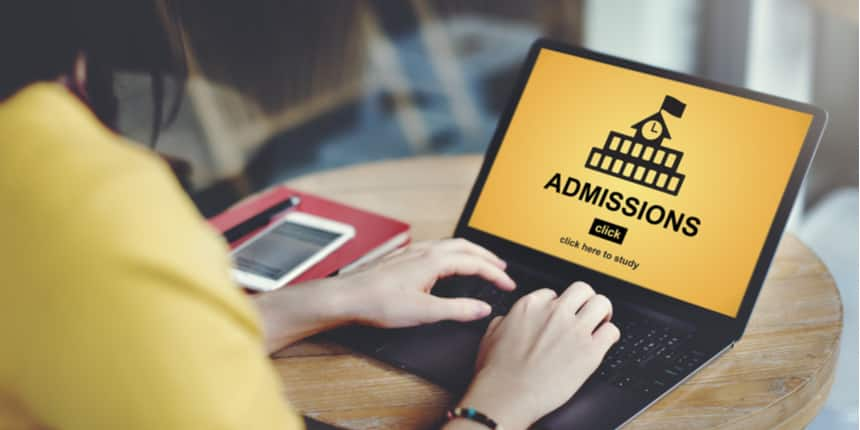 NEW DELHI: The highest Joint Entrance Examination (JEE) Main rank at which a National Institute of Technology (NIT) closed admission to unreserved seats for BTech in Mechanical Engineering in 2020 was 6,591 at NIT Trichy, for candidates from outside Tamil Nadu.
Recommended: USE JEE Main College Predictor & make your college preference list for JoSAA Choice filling process. Click Here 
Latest: Apply to these TOP institutions with your JEE Main score - Check List here  
Also Read | JEE Main 2021: Last year's NIT cut-offs for BTech Information Technology
The NITs cut-offs for BTech Mechanical Engineering have not been announced yet. However, students can check the previous year's cut-offs to get an idea about the JEE Main 2021 rank required to get admission into various NITs.
Students will have to register for the Joint Seat Allocation Authority (JoSAA) counselling 2021 for taking admission. The JoSAA counselling 2021 registration will start after the JEE Advanced 2021 exam. JEE advanced 2021 will be held on October 3 for admission to various Indian Institutes of Technology (IITs).
Last year cut-offs for NITs: BTech in Mechanical Engineering
Six rounds of JoSAA counselling were held last year and the home and outside closing ranks of the unreserved category for BTech Mechanical Engineering admission at NITs are given below.
NITs

Home state cut-off

Other state cut-off

Dr. B R Ambedkar National Institute of Technology, Jalandhar

38,914

26,438

Malaviya National Institute of Technology MNIT) Jaipur

15,338

17,090

Maulana Azad National Institute of Technology (MNIT) Bhopal

26,461

23,421

Motilal Nehru National Institute of Technology (MNNIT) Allahabad

17,143

15,485

NIT Agartala

2,25,804

37,614

NIT Calicut

30,715

15,509

NIT Durgapur

34,539

25,161

NIT Goa

92,630(Goa)

83,783

26,295

NIT Hamirpur

59,091

26,773

NIT Karnataka, Surathkal

14,004

9,668

NIT Meghalaya

1,47,613

41,558

NIT Nagaland

-

44,827

NIT Patna

35,449

34,111

NIT Puducherry

1,85,733

31,275

NIT Raipur

47,955

28,571

NIT Sikkim

8,22,346

42,791

NIT Arunachal Pradesh

1,87,138

44,834

NIT Jamshedpur

28,883

26,506

NIT Kurukshetra

24,956

20,179

NIT Manipur

3,19,575

42,845

NIT Mizoram

9,81,581

45,287

NIT Rourkela

23,549

12,902

NIT Silchar

73,914

30,500

NIT Srinagar

92,078 (J-K)

37,5315 (LA)

44,152

NIT Tiruchirappalli

17,694

6,591

NIT Uttarakhand

46,570

34,529

NIT Warangal

11,719

9,961

Sardar Vallabhbhai National Institute of Technology (SVNIT) Surat

29,001

21,407

Visvesvaraya National Institute of Technology (VNIT) Nagpur

17,850

17,283

NIT Andhra Pradesh

33,173

35,842
The National Testing Agency (NTA) conducted the JEE Main 2021 examination in four phases this year. The JEE Main results 2021 session 4 were declared on September 15. A total of 44 candidates have scored 100 percentile in JEE Main 2021 while 18 candidates have shared the top rank.
Two students from Delhi are in the top rankers, while seven candidates belong to the list of students who secured 100 percentile in JEE Main 2021 this year.
Write to us at news@careers360.com.