JEE Main Session 3 result 2021: How scores are calculated
JEE Main Session 3 result 2021: How scores are calculated
NTA has successfully conducted the JEE Main 2021 exam for the 3rd session in online mode. Know JEE Main 2021 normalization process and how marks are calculated.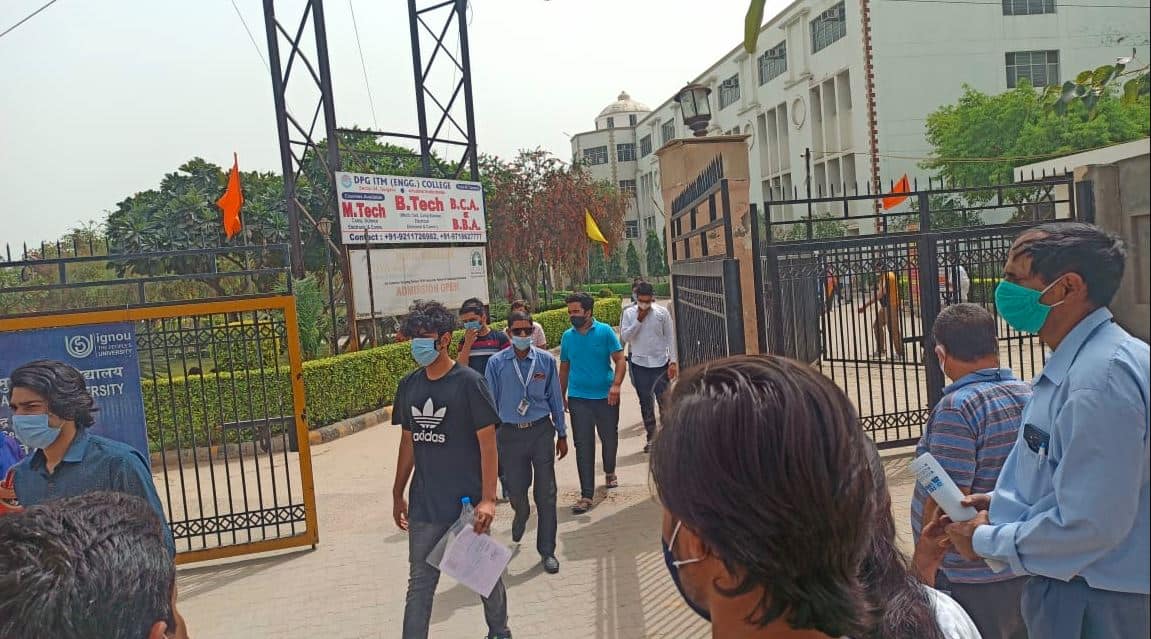 NEW DELHI: The National Testing Agency (NTA) conducts JEE Main 2021 exam in a computer-based mode in multiple sessions. The NTA has released the necessary details about the normalization procedure of JEE Main 2021 and how the scores/ranks are calculated for students appearing for the exams.
Recommended: Know your Admission Chances in Engineering Colleges with JEE Main College Predictor. Click Here 
Latest: Apply to these TOP institutions with your JEE Main score - Check List here  
JEE Main 2021 session 3 result expected in first week of August
The JEE Main 2021 percentile score will be the normalized score for the exam instead of the raw marks of the candidate and it will be used for the merit list preparation. In order to avoid the bunching effects and tie-breaking, the JEE Main 2021 percentile scores will be calculated up to 7 decimal places. Basically, the marks secured by the candidates are converted into a scale ranging from 100 to 0 for each session.
JEE Main 2021 Result: Normalization process and result preparation
Students can get details regarding the JEE Main 2021 result normalization process and how scores are calculated to allot the ranks to candidates of different shifts as under:
Step 1: Distribution of candidates in two shifts - Candidates will have to be divided into two sessions randomly so that each session has an approximately equal number of candidates. These two sessions will be Session 1: Day-1 (Shift-1), Session 2: Day-1 (Shift-2). In case of more or less number of shifts, the candidates will be distributed accordingly.
Step 2: JEE Main 2021 result preparation - The result of JEE Main 2021 for each session will be prepared in the form of raw scores and percentiles scores of total raw scores. Since the calculation will be session-wise, all the highest raw scores will have a normalized percentile score of 100 for their respective JEE Main 2021 sessions. The JEE Main 2021 percentile score will be calculated using the formula given below, Total Percentile Score of a Candidate = 100 x (No. of candidates who secured a raw score (or actual score) EQUAL TO OR LESS than the candidate)/ (Total number of candidates who appeared in that session)
Step 3: Compilation of NTA JEE Main 2021 score and result - The percentile scores for the total raw score for all the sessions (Session I: Day 1 and Shift 1, Session II: Day 1 and Shift 2) are calculated and will be merged. It is called the NTA JEE Main 2021 scores which will be used for the compilation of results and further processing for deciding the allocation.
Example: JEE Main 2021 exam held in two shifts, if the 40% marks correspond to a percentile score of 79 in Shift 1 and 80 in Shift 2, then all those equal to or above 79 percentiles (percentile score of 100 to 79) in both shifts will become an eligible cutoff for the respective category. In case the JEE Main 2021 exam is held in more shifts, then the same principle will be applied.
JEE Main 2021 result for the 3rd session will be declared soon. Candidates will be able to check their JEE Main result 2021 using their application number and date of birth. JEE Main 4th session exam dates are August 26, 27, 31, September 1, and 2.
Write to us at news@careers360.com.