How B-schools became centres of public policy training
MDI Gurgaon was the first MBA institute to offer programmes in public policy. Its director explains where management and public policy training met.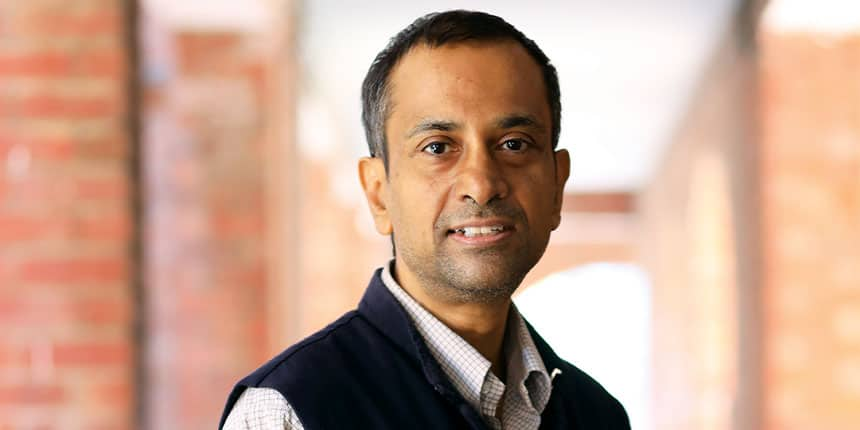 NEW DELHI: The Management Development Institute (MDI), Gurgaon, was the first management institute in India to offer programmes in public policy from 2006. Rajesh Chakrabarti, director, MDI, spoke to Careers360 about how business schools started offering public policy training, why private parties are hiring public policy experts, and how Covid changed teaching.
Q. How did public policy training become part of management education?
A. Public policy people have to do a lot of management and also in everything they do, including service delivery to citizens as well as infrastructure buildings, law and order etc., there is management. It is management not for business profits but management for social goals.
Essentially, public policy and management are similar and overlapping disciplines. Both are about a century-and-a-half old; both were born in the United States and neither is a single discipline but a hodge-podge of several things taught under the same banner. So, historically, the schools of public administration were where bureaucrats were taught how to run the country. Then in the initial years of the 20th century, when schools like Harvard and Wharton came into existence, their first curricula were borrowed from the schools of public administration. So, it was the business schools that learnt from public administration which preceded them. In the 1960s the schools of public administration started changing themselves into schools of public policy. At that point, they started taking curricula from business schools. So, public policy and business schools run parallel. One focuses on the private sector or profit-earning firms while the other focus on the management
of countries.
It is a completely interdisciplinary subject just like management. There is technology at one end and creative thinking and design thinking at the other end, and both areas are
expanding fast.
Also Read | 'We don't get worked up about rankings': IIM Udaipur Director
Q. How does 'design thinking' factor into it? And what is design-thinking?
A. With the emergence of artificial intelligence and other related technology, the nature of work is changing rapidly and almost any work that is somewhat repetitive and is code-able is at risk of being lost out to machines. Human beings will no longer be asked to do that work. So the future of work belongs to the activities that require very high-level skills of human beings which includes very creative problem solving, which includes being able to think through situations that a computer or a computer system or a network of computers will find hard to
solve algorithmically.
So, design thinking forces you to first really define your problem which is quite different from the traditional way of problem-solving where we almost assume that we'll know the problem easily. Design thinking forces you to dissect the threadbare the actual issue at hand. We are bringing in design thinking and letting it run across all our courses so that our students are armed with a design thinking approach to problem-solving.
Also Read | Tamil Nadu colleges postpone semester exam for all students; Exams after January 20
Q. Which are the management institutes offering public policy programmes?
A. It is MDI, ISB and Indian Institute of Management (IIM) Bangalore that does actual public policy programmes. Those are the three. IIM Ahmedabad has got the Jindal School of
Public Policy.
Q. What is the demand for public policy programmes?
A. All these programmes are primarily targeted at mid-career executives. It is not a regular MBA subject. All these programmes typically get bureaucrats. ISB gets a mix of private participants as well bureaucrats. MDI is also now moving towards that model. All programmes where bureaucrats go are empanelled with DoPT (Department of Personal Training). So, the bureaucrats are sponsored by the Government of India. People who come for the course are mostly in their late thirties or their forties typically.
Also Read | 'The age of private universities has arrived': SP Jain President
Q. How does one get in?
A. The main eligibility criterion is that they have to be selected and sponsored by the DoPT. And then we have a test to take them in. They don't have to appear for any public entrance exams.
Q. Is it a full-time course?
A. Yes in the pre-Covid world, it was a full-time course. People would take leave and take this course for a year to a year-and-a half but during Covid, it became an online course. In a public policy programme what they learn is to apply the principles of management into public policy context and challenges. They benefit immensely because they see the management principles being discussed and debated and they can relate it to their experience and become capable of applying those concepts to their contexts.
Also Read | How the IITs are outpacing IIMs in NIRF rankings
Q. Is there a practical component?
A. In all management programs and also in the public policy programme, there is often an element that is called a "capstone". Capstone is an experiential exercise where students apply everything that they have learnt to the problem given to them so that they solve that problem. In the capstone, people solve problems in groups. In the management system, we teach through case studies which the students need to address real-life problems.
Q. Do you plan to have private participants?
A. We are now opening up for private participants also. ISB is already doing it. We had mainly bureaucrats before but from next academic year, we will see private participants also. Their number is increasing now.
You will find that most of the large companies almost mandatorily have a government relations department. Companies like Google, Facebook or Twitter, whoever is operating in India, will have a government relations group that works on government policies to make sure that the businesses are well aligned to the policies and that they are doing the right thing in the environment in which they function. That is also creating a demand for individuals who has a good understanding of public policy.
Also Read | Tamil Nadu: New child policy focuses on creating safe spaces, nutrition, schooling
Q. What are the changes you had to bring in during Covid?
A. But during Covid the delivery has gone online. The other part is that our programme has a foreign component. They go to a US school or a European school and stay there for weeks to address a part of the curriculum. That could not be done because of travel restrictions. We had to delay that.
We had mainly bureaucrats before but from next academic year, we will see private participants also
So, public policy and business schools run parallel. One focuses on the private sector or profit-earning firms while the other focus on the management of countries.
---
Follow us for the latest education news on colleges and universities, admission, courses, exams, schools, research, NEP and education policies and more..
To get in touch, write to us at news@careers360.com.
Know More About
NIRF Rank
13
Rating
4.5/5
Download Brochure