'Normalise asking for help': Why mental health of medical students is a concern
MBBS Students: Long hours, exam stress, facing death, trauma have affected medical students' mental health. It's time they started seeking help.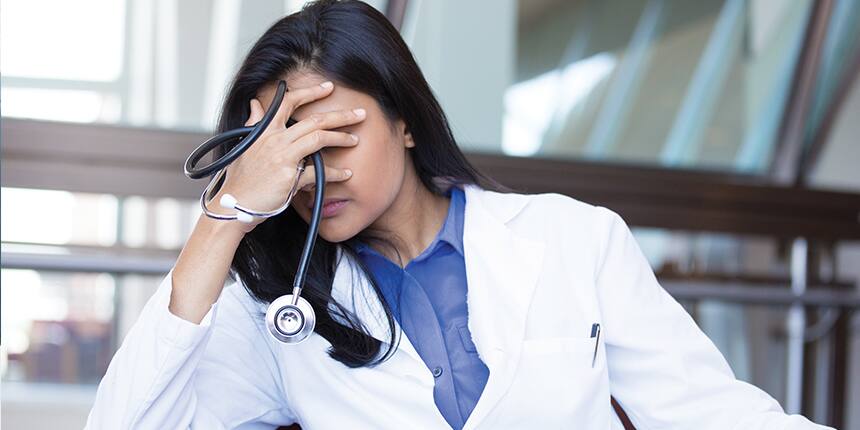 NEW DELHI: "I had a mental breakdown after coming to the college," said a dentist who graduated from a Uttarakhand dental college in 2017. Her reasons were alleged "ragging and favouritism". She made it, but mental health concerns about students training to be doctors abide.
Since March, there have been at least 15 reported cases of suicides among medical students in different parts of the country, Careers360 found.
According to a research paper published in the International Journal of Social Psychiatry titled 'Suicide deaths among medical students, residents and physicians in India spanning a decade (2010-2019): An exploratory study using on line news portals and Google database', 125 medical students and 105 resident doctors – postgraduate students – were reported to have died by suicide between 2010 and 2019.
Also Read | NEET UG 2022 result by September 7, answer key by August 30
Students and psychiatrists cited a host of reasons for the mental health crisis among this set of students. First among them was the process of joining the MBBS course itself. For those who make it, the intense competition to secure a seat is followed by academic pressure and difficult work conditions further exacerbated during the Covid-19 pandemic and finally, another round of prep for a postgraduate seat. Plus, ragging can push students over the edge; attempts to stamp it out have been inadequate, doctors pointed out.
Also Read | Medicine In IITs: A future in MedTech
NEET competition
It begins with the exam. Over 15 lakh students – over 18 lakh in 2022 – write the National Eligibility cum Entrance Test (NEET) each year, competing for just 19,927 MBBS seats across 612 medical colleges, according to data shared by the ministry of health and family welfare in Lok Sabha. The NEET is the single national-level entrance exam for admission to all medical and allied courses. While it serves as the entry point also for a host of other courses, the main goal for most is doing well enough to secure a subsidised seat in a public medical college. The intense training for it, often in coaching hubs like Kota, Rajasthan, brings its own pressures and suicides have been reported from the coaching stage itself.
"Medical students are giving exams almost all the time in their careers," said Ikshita Nagar, a medical intern at Chhatrapati Shivaji Subharti Hospital, Meerut, Uttar Pradesh and director of memberships and development, Asian Medical Students Association India. "Even after completing the course, the stress doesn't end. We see trauma all the time in hospitals and while witnessing so much, not everyone can access help and not everyone has the confidence to ask for help when they're facing any kind of mental health related issue."
Basir Sheikh Abdul, a consultant psychiatrist in Delhi who has taught and practised for over three decades explained: "With the low number of seats and extreme competition, both at undergraduate and postgraduate level, medical students have to do a lot of hard work."
The stress of constant cramming impacts other aspects of a young person's life. A set of parents who had come to Abdul for their son who was preparing for NEET had "proudly" said that their child had no friends.
Also Read | NEET AIQ, Exam Delays: Jammu-Kashmir MBBS students are looking for alternatives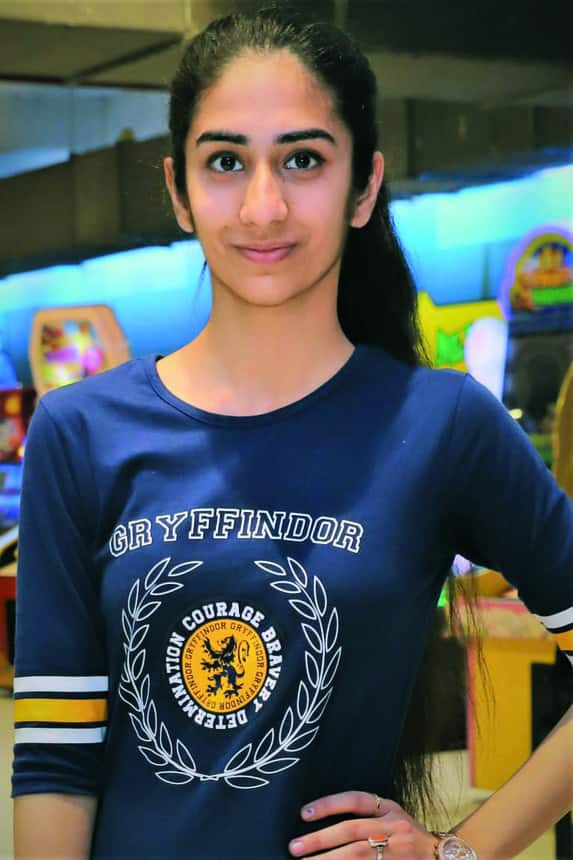 IkshitaNagar, medical intern at Chattrapati Shivaji Subharti University, Meerut, Uttar Pradesh and Director of Memberships and Development, Asian Medical Students Association India
Medical College: NEET UG, PG, seats
According to Abdul, the intensely competitive exams punctuating the academic career of every medical student is a huge contributor to stress. There are only 322 public funded medical colleges in India, he pointed out. "As these institutes are economical, every medical aspirant wants to get into one. Whereas, the private medical colleges have fees in lakhs which every student cannot afford," he said. Students who pay their way into private colleges may face financial pressure as well.
Frequent changes in policy made by the National Medical Commission (NMC), the regulatory body for medical education, don't help. "Every other day there is some change, either in the entrance date of the undergraduate course or postgraduate. Hence, appearing in the entrance exams is quite torturous and further to be able to qualify, is a big stress," said Abdul.
For now, there's no clarity on what awaits students graduating next year – whether they will have to appear for the NEET PG or the new National Exit Test (NExT) which is meant to replace it. "Students are unsure whether they'll be able to sit for the examination or not. All the delay makes it difficult to see what's coming," added Nagar. "Students are figuring out when the exam will happen and what will be the syllabus."
Prabhu Malhotra, a resident at Critical Care Department, Sri Ram Murti Smarak Institute of Medical Sciences, Bareilly, and national coordinator, All India Medical Student Association, stated that for students enrolled in MBBS, the next step – postgraduate medicine – is even harder. "Pressure is much higher preparing for postgraduation," he said.
Also Read | 'Like addressing a mob': Faculty shortage in medical colleges is hampering training of doctors
Pandemic effect, long hours
When the brutal second wave of the Covid-19 pandemic peaked in 2021, only final-year medical students and interns were allowed to be at the hospitals. They, and graduate medical students preparing for the PG, had first-hand experience of dealing with trauma and death on a pandemic scale. "It was very traumatising. I just started my final year, and many like me couldn't go back to our families for months. We all had a mental breakdown at that time," said Nagar.
Internship and residency are difficult at the best of times. Students do 12-13-hour shifts in hospitals, said Malhotra.
"A huge amount of workload, sleepless nights are inhuman by any standards," said Kaustav, a senior resident at Sion Municipal Hospital, Mumbai, who earned an MD in community medicine at King Edward Memorial Hospital and Seth Gordhandas Sunderdas Medical College, Mumbai. He doesn't use a last name. "In hospitals, recently-graduated young doctors are required to put in 48 hours straight of work shifts. This doesn't happen once or twice, it happens back-to-back for at least two to three years," he said. "Many senior doctors who would scoff at junior doctors complaining about being sleep-deprived. This kind of treatment plays with the self-esteem of the young doctors who then try their best to prove that they are capable of handling the stress." It also deters them from seeking help.
Ragging continues to be a major issue, said Abdul. "In medical colleges, there is huge discrimination between juniors and seniors. Seniors ask the juniors to act in a certain way leading to public humiliation amongst peers. Further, minority and caste also play a major role," Abdul added.
Also Read | Engineering for Medicine: IITs focus on medtech in pandemic side-effect
Seek help
Doctors Careers360 spoke to believe that it is high time to normalise asking for help amongst the medical students. "It's okay to tell people you are not fine," said Nagar. "Students must be told that they need not fight everything by themselves. Because they live in hostels, away from family, they are not able to tell their parents about their situations. And depression is a word that most parents still don't understand."
Malhotra argued for having clinical psychologists available on the campus. Some, like the Christian Medical College (CMC) Vellore, already do. In CMC Vellore, every student is assigned a mentor to share their career and other concerns with.
However, dentist Sonia Bhatt argued that if the staff take part in the discriminatory and ragging practices, the student had no one to turn to. "It's the responsibility of the medical commission to look into such matters wherein a protocol must be set up for medical students to register complaints anonymously. Further, a review committee must look into such cases from the commission," she said.
"There must be encouragement from both seniors and juniors to engage in healthier ways, especially on the campus," added Kaustav. "Overall the medical fraternity must be more understanding towards each other."
If you, or anyone you know, needs help, AASRA has a list of resources here: http://www.aasra.info/helpline.html. They can be contacted at 91-9820466726, 24 hours, all days of the week, and counselling is in English and Hindi.
---
Follow us for the latest education news on colleges and universities, admission, courses, exams, schools, research, NEP and education policies and more..
To get in touch, write to us at news@careers360.com.
Know More About
NIRF Rank
3
Download Brochure