NALSAR VC's Plans: A city campus, new scholarships, research with foreign universities
NALSAR University VC, Srikrishna Deva Rao, also spoke about new law courses, holding alumni fundraisers, paralegal training and research.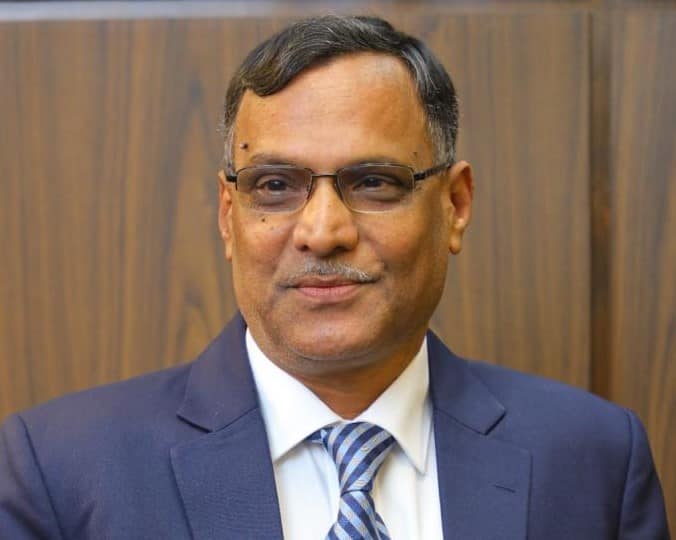 NEW DELHI: The National Academy of Legal Studies and Research (NALSAR) University of Law started offering interdisciplinary programmes much before the new National Education Policy 2020. Srikrishna Deva Rao, Vice Chancellor, NALSAR, spoke to Careers360 about increasing course offerings, collaborations with foreign institutions, regular fundraisers to support scholarships and research, and plans for a new city campus.
Q. You re-joined NALSAR when it is celebrating its silver jubilee. How will the university mark the occasion?
A. We will be looking at expanding course offerings from our strong alumni network, and are also planning to constitute a standing committee of the alumni, particularly drawing membership from the first ten batches of the university, to begin with. We will also explore setting up regular fundraisers for the alumni to institute need-based scholarships for current NALSAR students, and also to contribute towards long-term capital and research projects.
Internationalisation is another important area we are committed to. We will be looking at several agreements with international institutions and foreign universities to collaborate on teaching and research projects. The UGC has recently permitted students to pursue joint and dual degrees and we will be exploring how we can give our students the opportunity to take advantage of such programs from foreign universities. In due course, we would also aim to expand to have a city campus, to overcome connectivity and locational challenges.
Also Read| 7 of India's top law schools placed less than 30% graduates
Q. What are the new interdisciplinary programmes at NALSAR?
A. NALSAR has pioneered interdisciplinary education since its inception. In fact, even before the new National Education Policy 2020, NALSAR had, way back in 2013, established a centre for management studies which is now a flourishing department in its own right, offering programs such as MBA and the five-year Integrated Program in Management (BBA-MBA).
We would next want to build on our existing strengths by integrating the law and management programmes through management courses such as business analytics and other aspects of entrepreneurship being taught to law students, and we already have relevant law electives being taught to the management students. We will also be adopting the best pedagogical practices from other B-Schools such as in Harvard University and Stanford University and examine how they can be adapted to our own curriculum needs.
Also Read | 'Need drastic measures to improve legal education: NLU Tripura VC
Q. Law students work as paralegals. What options do paralegals have for further studies?
A. I believe that paralegals play a crucial role in realising the constitutional vision of equal justice and legal aid to marginalised communities. The need for institutionalising paralegals is acute, also for the reason that there are not enough lawyers to provide legal aid services.
A way in which law schools can contribute to further paralegal education is through legal services clinics where aspiring paralegals can be given substantive training in law and government procedures, skills-training in investigation, experience in interviewing aggrieved persons, and community dispute resolution methods. Today, many law schools run clinical legal aid programmes and aspiring paralegals would be benefited immensely by working with such clinics as research associates and field officers.
Q. You developed a Diploma in Paralegal Practice course when you were with IGNOU [Indira Gandhi National Open University]. What is its objective?
A. I developed it in 2008. The programme aimed at equipping paralegals with the fundamental skills involved in accessing court and judicial processes, and also to train them in public advocacy. The aim was to develop a dedicated cadre of 'barefoot lawyers' to provide legal aid to the poor and the marginalised. However, as the legislature has now enacted many specialised legislations for different areas of law such as the Juvenile Justice Act, 2015, the Consumer Protection Act, 2019, etc., legal aid training will also have to be specialised and based on subject-matter expertise to suit such specific legislative frameworks. Therefore, the need is felt for paralegals to also specialise in certain areas of law. For instance, paralegals well versed in the framework of the Juvenile Justice Act can help in diverting more juvenile cases out of the police station through timely legal aid, thereby fulfilling the spirit of the Act.
The role of paralegals in facilitating out-of-court settlement through mediation becomes extremely crucial as it can save valuable court time and unburden the judicial docket. Further, paralegals can play a vital role in giving legal aid in prisons by informing prisoners of the prison rules, their rights inside prisons, as well as duties.
Also Read|Just 35% Indian research papers open-access, BHU's data analysis platform shows
Q. Criminology is one of your areas of interest. Which part of it will you focus on?
A. I would focus on promoting legal aid in the criminal justice system. NALSAR offers several clinical courses and we will be moving towards establishing a directorate of legal aid and services catering to the unmet needs in India. We will be training and educating paralegals to reach out to our surrounding local communities and help them actualise their rights under the law. The aim would also be to spread awareness about digitised land records and move towards web-based access to justice in villages.
NALSAR would also be focusing on research and advocacy in the Juvenile Justice Act, 2015. We are also committed to providing training and refresher courses to functionaries within the criminal justice system such as police officers (through an agreement already signed with the National Police Academy, Hyderabad), probation officers, trial court judges, etc.
Also Read| CLAT Exam: How should the law admission test change?
Q. What can law schools do about the long time that legal processes take in India?
A. Our courts are definitely overburdened, and long-term structural solutions would require regularly hiring more judges at the trial court level and expanding court infrastructure accordingly. At the same time, law schools need to focus on developing specialised programs in court management and case management to help in efficient hearing and disposal of cases.
Focus also needs to be given to training judicial officers and imparting human resource management training to court staff. At the same time, we should move towards strengthening alternate dispute resolution (ADR) mechanisms so that valuable court time can be saved wherever possible. ADR offers an efficient and consensus-based amicable settlement of disputes, and litigants should be encouraged to explore such non-adversarial means of dispute resolution so that judicial time can be devoted to the timely resolution of more complex and substantial legal issues.
---
Follow us for the latest education news on colleges and universities, admission, courses, exams, schools, research, NEP and education policies and more..
To get in touch, write to us at news@careers360.com.
Know More About
NIRF Rank
4
Rating
4.7/5
Download Brochure