NEET is discriminatory, lacks 'academic validity': Tamil Nadu panel member
NEET is discriminatory, lacks 'academic validity': Tamil Nadu panel member
NEET 2021: Jawahar Nesar explains how the Tamil Nadu panel has "scientifically proved" NEET's bias against low-income, rural students.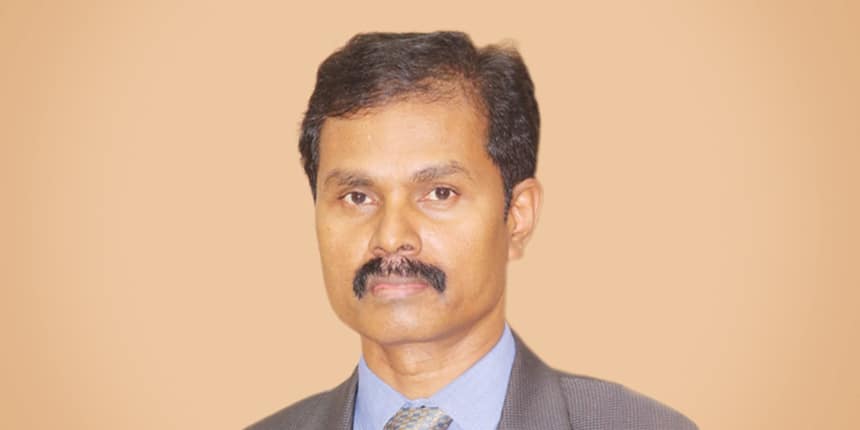 New Delhi: The National Eligibility cum Entrance Test (NEET) does not just discriminate against poor rural students and those from marginalised communities, it may be impacting the state of public healthcare as well, argued Jawahar Nesan, former Vice-Chancellor of JSS Science and Technology University, Mysuru, Karnataka. He was a member of the Justice AK Rajan committee established by the Tamil Nadu government to study the impact of NEET on medical aspirants.
Recommended: Predict your Rank & Admission Chances in MBBS/BDS Govt. & Private Colleges as per your NEET Score. Click Here 
Tamil Nadu, which till 2016 used to admit students in medical colleges on the basis of the Class 12 board exam results, has opposed NEET from the start and even gone to court over it. Most recently, chief minister MK Stalin tabled a Bill in the State Assembly proposing bypassing NEET and it passed.
Also Read| NEET 2021, JEE Main paper leak, cheating, arrests: The story so far
Describing the panel's findings as "a report for the whole of India", Nesan said that the type of students NEET is putting in medical colleges is also making it difficult for rural public health centres and district hospitals to find doctors and specialists. The report also questions NEET's academic validity, said Nesan, because the national exam is based on the syllabus of the Central Board of Secondary Education (CBSE) which is studied by just a fraction of the country's students. But it's chief finding is that the number of students from rural and marginalised backgrounds getting into medical colleges has dropped sharply since NEET became the single gateway for undergraduate medical education in India in 2017.
NEET 2021 was held on Sunday and as many as three cases of suicide among medical college aspirants have been reported from TN so far.
Also Read| NEET 2021: What has been the trend in NEET cut-off scores, ranks
Nesan spoke to Careers360 about Tamil Nadu's resistance to NEET, and how the report has "scientifically proved that NEET is biased against all low-income, marginalised community students". Edited excerpts below.
What was the scope of the committee's analysis and how did it conclude that NEET favours urban candidates from well-to-do families?
The issue here is what medical education needs. We must first understand that and accordingly decide on the student selection process and criteria.
Medical education requires diversity. The World Federation for Medical Education (WFME) has conducted research and propagated as a mission its conclusion that diversity should be maintained. If all social groups are not included or represented in medical education, those groups would be deprived of quality healthcare. This is the finding. Therefore, the selection process and the criteria being used should have all necessary ingredients so that they get a diverse population into medical education. Rural population, poor population and from marginalised castes and religious minorities.
The trend in Tamil Nadu shows that the majority of students getting into medical colleges are from an urban and rich background. When these students complete MBBS, they will not relate to the needs of rural populations and will never want to go to a village to work. But previously [before NEET], over 60% students were from rural backgrounds. According to a study by the Indian Government and the World Bank, more than 70 percent of the doctors who studied in Tamil Nadu wished to work in the rural areas and in the government hospitals. Now that trend is changing. Students from urban, wealthy backgrounds don't want to work in rural areas and government hospitals. They now prefer private hospitals.
Also Read| NEET 2021 paper leak: Angry students campaign on Twitter, demand re-exam
That is why the WFME says there must be diversity. That does not mean we compromise on the quality of students entering medical colleges. For instance, if you take the cut-off percentage of students entering medical colleges over the past several years, you'll see that Scheduled Caste (SC), Other Backward Classes (OBC), their cut-off marks were more than 96%. Before NEET, students with 98% in the state board results could enter [get admission in ] medical colleges. This is our record. If an average of 98% was required for entry into medical education, even from those from a poor background, it was going well.
Also Read| Meet the AIIMS professor who also has a PhD from IIT Delhi
You're suggesting that NEET has had an impact on the public healthcare system in general.
NEET completely destabilised a balanced system. Our primary health centres even had postgraduate doctors, not just MBBS but MDs. And if you went to the district headquarters, you would get almost all specialists and super-speciality doctors. After NEET and after admissions became via the all-India quota in the super-speciality programme, the number of these doctors in government hospitals declined.
Previously, about 66 percent doctors studying in super-speciality courses were working in the government hospitals and all from Tamil Nadu. This is because we have superior health infrastructure and highly-qualified doctors even in village primary healthcare centres. But now we are not getting enough doctors in public hospitals because NEET has promoted only wealthy families who prefer corporate hospitals. In the next five years, the projection says that we will not have super-speciality doctors in the district headquarters or government colleges. So the super-speciality education programmes we had so far will not run because we will not have doctors to teach.
Also Read| Why a neurosurgeon is now studying engineering at IIIT
Wouldn't other states be facing this problem as well?
People are now asking about other states. Why are other state governments not studying this scientifically? They need to do a scientific study and come out with concrete results. Then let them tell us Tamil Nadu is wrong.
I am not against students from other states taking the majority number of seats in Tamil Nadu. Let students from other states come and study here. But will they come and work in our government hospitals?
In PG courses, 50% seats go to the all-India quota and the rest is for Tamil Nadu. The all-India quota students who study PG here in Tamil Nadu should enter into a contract that at least for two-three years they must work in government hospitals in Tamil Nadu. Even Tamil Nadu students should go to government hospitals. Once they execute a bond, they should work here or pay back the bond money.
But in the two years after NEET, no one has turned up for work in government hospitals. Now our government hospitals are empty, we don't have specialists. All students coming here are going back to their own states. Say, people from Bihar are coming here and studying. Let them. Bihar is also my country, I have nothing against them. But are they going to join a government hospital in Bihar? No. They will get a high-quality degree in Tamil Nadu and go and join a corporate hospital.
What is the purpose of medical education then? The purpose of medical education is more important than the uniform examination in India. We need to consider the healthcare needs of the people.
What about the test itself? How do the contents of a test put one section of students at an advantage?
Eighty-five percent of students all over India study in schools affiliated to state boards. Less than 15% students are with CBSE. State board syllabus is different. Why is NEET based on the CBSE curriculum?
You call it a national uniform exam and your syllabus is studied by only 15% students? 85% students did not study your syllabus. This is wrong. People say it is difficult because each state has its own syllabus. Why can't a standardization or normalization process be implemented?
Also Read | COVID-19 has been as brutal to nursing students as medical interns, resident doctors
What did Tamil Nadu do before NEET?
Before NEET, in Tamil Nadu, the marks of the senior secondary examination (Class 12) was taken and for Tamil Nadu students in CBSE schools, a normalisation process was adopted. So, there was no discrimination. I have my own board, you have your own board. So, the exams are conducted as per our respective board and when there's competition, standardise it.
For instance, if a state board student applies in Tamil Nadu under the all-India quota, we need to standardize, so the maximum percentile of Bihar Board is compared with the maximum percentile of TN Board. This process needs to be applied for every state and by every state so all board exam marks will be normalised.
We studied many dimensions. We studied students from economically weaker sections, rich, rural, urban, students whose parents are educated, students whose parents are uneducated. The study was also based on the human development index according to districts. We selected districts that are high in the human development index. We also selected districts that are low in the human development index. We studied how the students from these districts performed in NEET. Students from high HDI districts scored better in NEET; those from low HDI areas performed poorly showing that NEET is discriminatory in many ways - rural-urban, rich-poor, educated parents- uneducated families.
We have also studied the academic validity of NEET for the first time.
Also Read| Indian visa cancelled, 400 Afghan students seek help from Hamid Karzai
What did you find?
The first three chapters of our report assess the academic validity of NEET, whether an entrance examination like it is academically or educationally valid.
We have studied how medical education examinations are conducted around the world — in progressive countries, developing or middle-income countries and in low-profile countries.
We found that it is very important that when you have a competitive examination like this, it is not based on any specific syllabus. It should be based on the common core criteria. And that common core criteria is about the learning outcomes, in terms of knowledge and skill acquired by the students who wish to enter medical education. But NEET is based on the CBSE syllabus.
The most important thing: an entrance examination should not ask for prior coaching only for the examination. This is only about the specific set of knowledge and skills which is not based on the syllabus or curriculum. A student should just be able to walk into the examination room, appear in three hours and show his talent. No coaching should be required — that is what the international norm says. But our report shows 99% of students who appeared for NEET have gone through coaching.
So, these are the problems:
1. Common core criteria not valid
2. Academic validity is not there
3. It should not be biased against rural, urban, rich, poor or any other social groups or castes, SC, ST, OBC.
We have scientifically proved that NEET is biased against all low-income, marginalised community students. It is a report for the whole of India.
Write to us at news@careers360.com.