NEET: CMC Vellore's batch of 2022 is about to graduate; its size - 3 students
NEET Exam: Due to the fight over NEET UG, the graduating batch of Christian Medical College Vellore has just three students.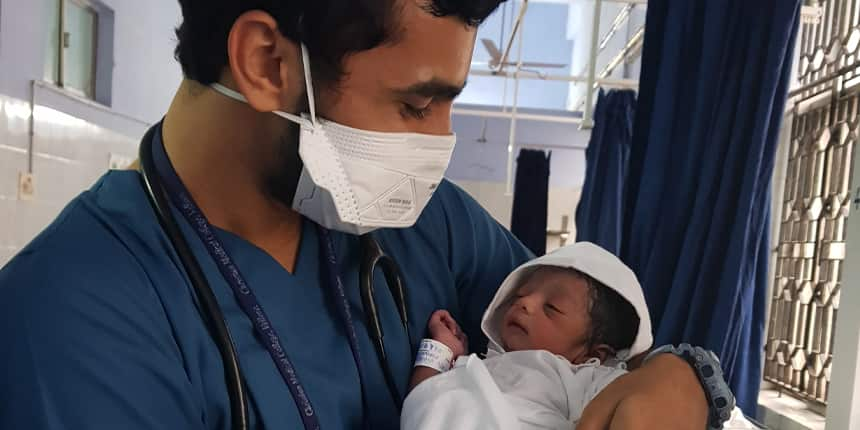 NEW DELHI : Siddhant Rajesh Nair wrote his last exam – paediatrics practicals – at the Christian Medical College (CMC) Vellore on April 24. No matter how it went, Nair will at least be third in his class. He is one of just three students in his batch of MBBS undergraduates at one of the top medical colleges in the country.
Register here for NEET 2022 latest updates, study material, free question papers, preparation tips and more.
In 2017, in the chaos caused by the introduction of the National Eligibility cum Entrance Test (NEET) for admission to undergraduate medicine, Nair became the only student to join CMC Vellore. A year later, a student who had taken a gap year rejoined; in 2021, another student had to repeat a year. And that became the batch of 2022; roll-strength: three.
Over the four years, from 2018-2021, Nair and his classmate would occasionally write exams alone in rooms designed to accommodate 100 students. Anatomy lessons and cadavers were set up just for them. Bunking classes was simply impossible and so, Nair would have to inform teachers in advance. At the same time, he formed a uniquely strong bond with seniors and topped all courses in his first year despite average marks.
"It felt so special. Usually, it is 100 students and a teacher and here I was – one student and 10 teachers," he said.
NEET UG and CMC Vellore
2017 was a tumultuous year for medical college aspirants, especially those hoping to study in Tamil Nadu.
The NEET exam replaced all other medical entrance exams and admission processes to become the single, national-level entrance test for undergraduate medicine and allied courses – MBBS, BDS – in 2016 for all states except Tamil Nadu and West Bengal.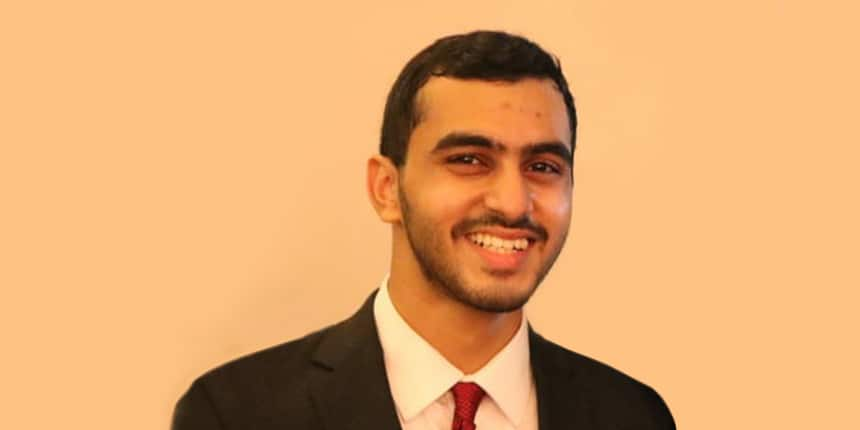 Siddhant Nair graduates from CMC Vellore this year
There was fierce opposition to the centralised test in Tamil Nadu and it still continues. Before NEET, medical admission in Tamil Nadu was based on Class 12 board exam results. Students, political parties, even doctors in the state argued that NEET would only serve private coaching institutes and students wealthy enough to afford them.
Also Read | NEET is discriminatory, lacks 'academic validity': Tamil Nadu panel member
However, the SC had ordered all states, including the two holdouts, to conduct admissions through NEET from 2017.
Nair got caught up in this dramatic tussle over NEET. CMC Vellore, which had its own admission test and interview before NEET, had separately challenged it in the Supreme Court. As NEET became universal in 2017, it decided not to hold admissions for 99 of its 100 seats – the first time since it started offering MBBS in 1942.
The 100th seat went to Nair, a central-government nominee.
Only student for MBBS admission
Nair is the only child of Major Rajesh Nair, martyred in the line of duty in Doda, Kashmir, and Supriya Nair, a clinical psychologist. He had scored in the 76th percentile in NEET and ranked third in the defence quota.
Nair said he had 15 colleges to choose from. Although CMC Vellore was always his first choice, he first took admission in Army College of Medical Science Delhi. "Every year, one student nominated by the central government who does not appear for these interviews and entrances of CMC Vellore got admission there. In 2017, that happened to be me," said Nair.
Also Read | COVID-19 has been as brutal to nursing students as medical interns, resident doctors
It was the community service at CMC Vellore that had always attracted him and when he was cleared for admission, opted to move to Tamil Nadu. "I gave up my seat in Army College of Medical Sciences where I had attended classes for about a month," said Nair. At that time, he knew that the rest of the batch hadn't been admitted yet and that there was an ongoing court case, but he had no idea he would remain the only student for the first year.
Despite Tamil Nadu's continuing opposition to NEET, he is somewhat ambivalent about it. "I don't think how well you do in NEET is indicative of how good a doctor you'll become. But then again, you need some way to benchmark as to who to admit," he said. However, he does speak in glowing terms of seniors. For the batch that joined in 2016, CMC Vellore had considered performance in both NEET and their own exam, but batches before that had not been admitted through a centralised test.
A new classmate
Once he joined, Nair found teachers from all departments "incredible" and very accommodating. Large halls that could seat 100 students would have just him and the teacher. "In the anatomy hall, they actually arranged the entire hall with different kinds of cadavers – they did all this for just one student," said Nair struggling to find the words to express his gratitude.
If his exam date did not coincide with that of any of the other years', he'd sit alone in the hall and write it. But the teachers took "extra care" to ensure he did not feel isolated. "They integrated me with the senior batches so well for batch activities. I always felt happy to hang out with them, especially in the hostel. Everybody has to be in the hostel. So, I was alone only during class hours and the faculty took care of me," said Nair.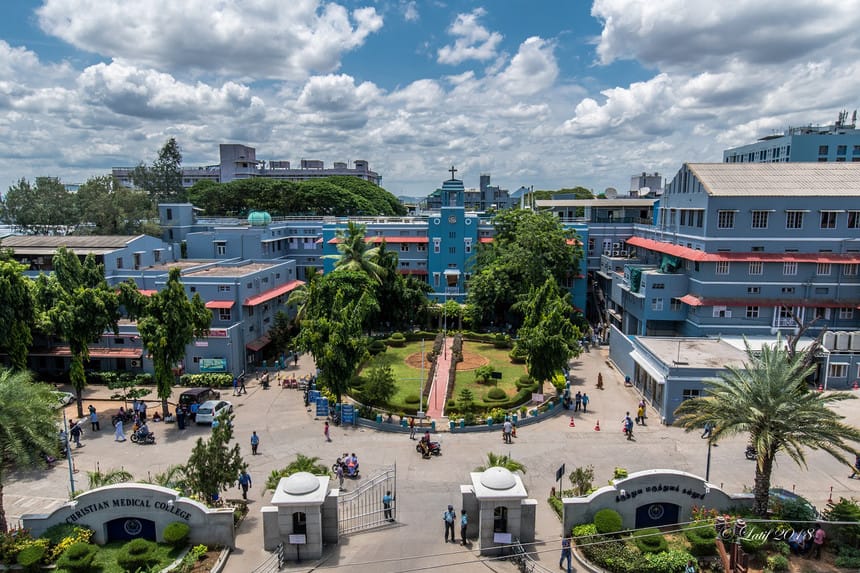 Protesting against NEET, CMC Vellore had admitted just one student in 2017.
Also Read | NTA NEET: How NRI quota dilutes 'merit' but faces none of the flak reservation gets
In the second year, Nair got a classmate. A student who had dropped out the previous year had rejoined. She came just at the right time. From the second year onwards, students make field visits. Nair, who spent his childhood in Mumbai, had been worried about conversing in Tamil at the clinic. "My batchmate is very well versed in Tamil and that helped. If there were patients who could speak only Tamil, we could communicate with them easily," he said. Her arrival was a relief in general. "Attending classes seemed much easier," he said.
The students skipped classes, too, but were polite about it. Their absence would be immediately noticeable anyway. "Second year onward, I found that the teachers were very accomodating. We would call them and tell them beforehand that we are going out and there is no problem," said Nair laughing.
Community service
Every student studying in CMC Vellore has to sign a bond committing to two years of community service. "2022 is my final year. After the final exams, we are supposed to serve for two years in the community. I am eagerly looking forward to that," he said.
Also Read | First Job: 'Don't want to feel that helpless again,' says a doctor
He got a taste of it in his second year. As part of the "community orientation programme", students go to a village and stay there for a couple of weeks to address sanitation, diabetes, maternal and child health or any other issue. Nair and his batchmate had gone with their seniors. "I loved working with the community," he said.
---
Follow us for the latest education news on colleges and universities, admission, courses, exams, schools, research, NEP and education policies and more..
To get in touch, write to us at news@careers360.com.
Know More About
NIRF Rank
3
Download Brochure