NEP 2020: Four-year courses with exits from 2021 at some institutions
A handful of public universities will implement some sections of the National Education Policy from 2021 itself.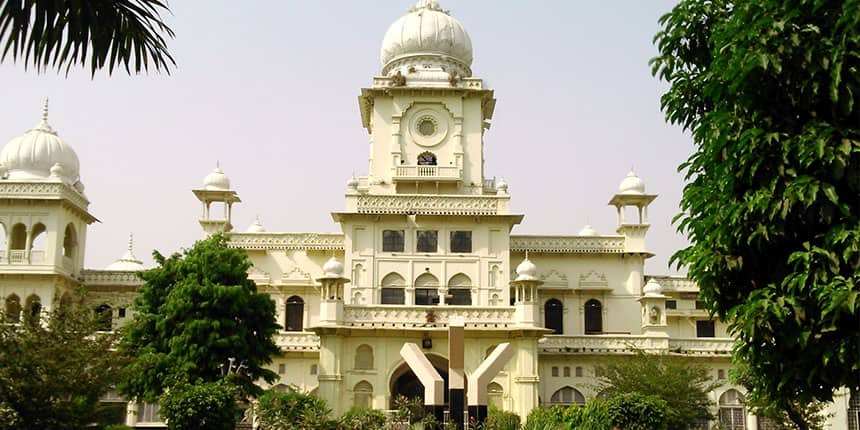 NEW DELHI: From July 2021, Lucknow University will offer a four-year undergraduate programme with the multiple exit option. The state university in Uttar Pradesh is changing the structure of its undergraduate programme in compliance with the new National Education Policy. Similarly, the centrally-run Indira Gandhi National Tribal University (IGNTU) Amarkantak in Madhya Pradesh is starting the multiple-exit elective option from this academic year. It had set up 13 committees to study the NEP.
The National Education Policy was cleared by the Union Cabinet in 2020 and since then, several states and universities have established their own committees plan its implementation. At present, different universities are at different stages of planning and enforcing. Some, like LU and IGNTU have made some headway. Others have had their plans scuppered by the COVID-19 pandemic. Some believe that certain measures have to simply wait till the Centre makes the requisite changes in the regulatory framework and some wonder if the Centre will provide funds for the overhaul envisioned in the NEP.
However, LU officials say they are on track for implementing the NEP. "Lucknow University is one of the first universities in India to implement NEP, we have already implemented parts of it," said Poonam Tandon, LU professor and member of UP's state committee for implementing the NEP. "In our postgraduate programme, we have implemented the multiple exit option along with the inter and intra-departmental electives, internships and master theses."
The UG programme will also consist of internships, industrial training, inter-departmental electives and skill development courses. "From July onwards, all these features will be implemented in our undergraduate programme which will be a four-year programme," said Tandon. "If the student completes the fourth year, they will get a bachelor's with research."
IGNTU will also implement some parts of the NEP. "Electives were also given in the credit based choice system. But the system proposed in the NEP allows multiple exits. Students can take a course for just two semesters and earn a certificate or they can continue the elective further to get a diploma or degree if they have enough credits," said Alok Shrotiya, dean of academic affairs and in-charge of the NEP committee in IGNTU.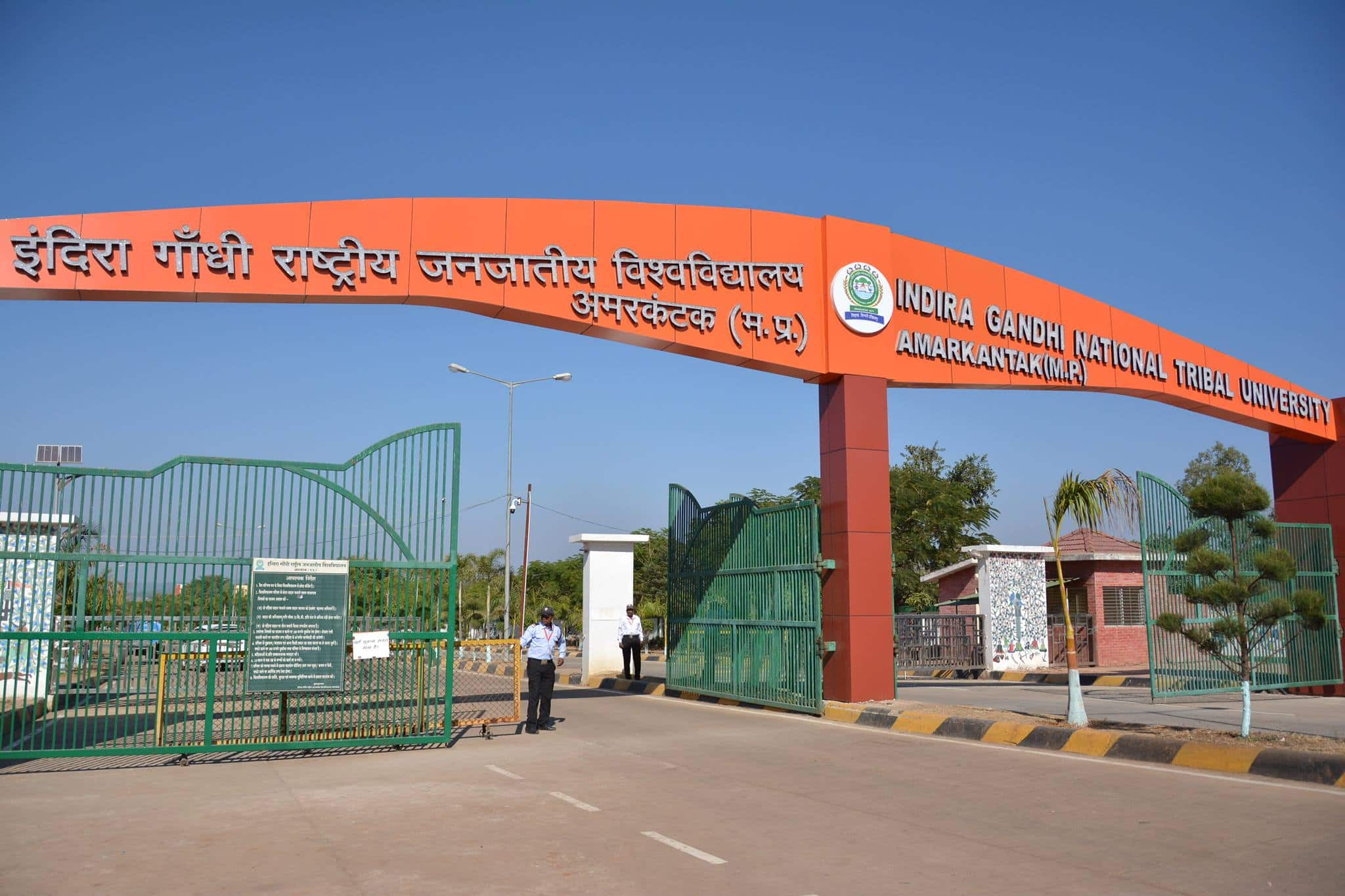 IGNTU Amarkantak, Madhya Pradesh
Overhauling higher education
The National Education Policy (NEP) 2020, passed by the Union Cabinet in July 2020, promises an overhaul of the existing education system. Its key recommendations for higher education include multiple exit options, expansion of online learning, an academic banks of credit allowing students to move between courses and institutions, and a central council for higher education. The policy also suggests abolishing the current system of affiliated colleges by providing "graded autonomy" and replacing the federal structure with large multi-disciplinary university complexes.
However, universities are at different phases of implementing the NEP which has a large number of critics among teachers. The policy was not tabled in Parliament and voted on by the states. Academics fear that the policy of centralizing resources might lead to hordes of students dropping out from rural institutions and affiliated colleges. Critics also said that the NEP encourages privatization and centralization of powers and even among administrators, there are concerns about funds.
The budget for higher education was cut by over Rs 1,000 crore with only certain programmes, including the Rajkiya Uchchatar Shiksha Abhiyan and research, seeing notable increase. In budget 2021, the outlay to education sector as a whole was cut by over Rs 6,000 crore.
Taking time
Delhi University, which has seen many attempts at education reform, has suggested bringing back the unpopular four-year undergraduate programme, which the university experimented with in 2013 and shelved in 2014.
"The committee has finalised the structure for the four-year degree and submitted the report. Now I don't know whether it will be implemented because that decision will be taken by the authorities," said SP Aggarwal, principal, Ramanujan College and member of Delhi University's NEP committee. The report will have to be passed in DU's Academic Council.
It proposes a multiple exit option in which students will get three or four-year undergraduate degrees. The three-year degree will remain an honours course while the four-year one will be research-intensive, officials said.
Other aspects of the policy, such as phasing out of the affiliation system and graded autonomy for colleges, will take more time. "This will definitely take time. Both the university and individual colleges will need time to prepare," said Aggarwal.
Most institutions across states will need time. "This academic year the university will continue with the current system. The NEP may be implemented from 2021-22 if the pandemic situation is sorted out by then," Pappula Laxminarayana, professor at University College of Engineering, Osmania University.
At Maharaja Sayajirao University of Baroda in Gujarat, plans have been stalled for nearly a year. "A committee was formed for the NEP in June-July 2020. But no meeting has happened yet. Even if the committee submits the report, it will require final approval from the faculty board," said Nikul Patel, general secretary of Baroda University Teachers' Association.
Even in Karnataka where the government once intended to become the first state to fully implement NEP, progress has been slow. "We have not received any communication from the government in this regard and we can only start the process once we get that," said HC Ramanna, principal, Smt VHD Central Institute of Home Science, affiliated to the Bangalore University.
"In Bihar, for instance, no university has implemented the NEP as even classes were hardly conducted during the pandemic," said Arun Kumar, president, All India Federation of University and College Teachers'
Organisations.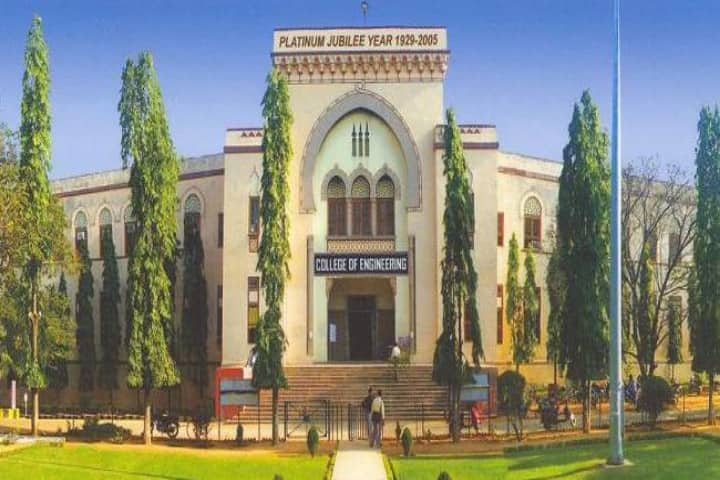 University College of Engineering, Osmania University
Changes at the Centre
Moreover, as some academics pointed out, some parts of the NEP can only be implemented after the central government takes adequate measures. The Academic Bank of Credit, for instance, needs to be set up before the multiple entry and exit system can be fully operational. At present, universities have planned only for the exit. Plus, the NEP recommends merging all academic regulators into one, a Higher Education Commission of India.
"The credit banks will only be set up after the higher education council is formed," said Shrotiya. The present higher education regulator, University Grants Commission has drafted guidelines about the ABC but some confusion persists. "Academic Banks of Credit will be set by the states and not by the universities. We are already working on setting up the academic bank. At least in the initial phase, the HECI will not have a role in the state academic credit, may be later once it is set up,"
said Tandon.
Academics are opposed to the merging of regulators. They allege it forces centralization of powers. The education sector comes under the concurrent list of the Constitution wherein administrative authority is shared by Centre and states.
The question of funds
Another crucial factor for implementing the policy is adequate funding.
"There is a need for more funding to adjust to the structure. Introduction of blended learning, for instance, needs better equipment," said DU's Aggarwal. "Definitely, the government will need to spend more on teacher training and preparing the institutions."
Academics also argued that the system's existing gaps must be addressed first.
"There are 7,800 teacher vacancies in nearly 25 government colleges in Karnataka. Additional funding and recruitment are crucial for the implementation of the NEP. If these vacancies are not taken care of and if there is no additional funding, there is a problem," said H Prakash, president of Karnataka Government Teachers
Association.
In the case of Delhi University, most affiliated colleges are funded by the UGC but despite that problems persist. "UGC is giving the grants and the colleges do not depend on the university so there is no issue there. Yes, the budget for education has to increase. That is the intention of the government but I do not know whether they will implement it," said Aggarwal.
For smaller institutions under state universities, funds are a more pressing issue. "If the budgets are curtailed, colleges are supposed to raise their own resources and they raise their resources by either increasing the fees or introducing more and more unaided or self-financing courses," said Madhu Paranjape, general secretary of Bombay University and College Teachers' Association. State-run Mumbai University has over 700 affiliated colleges.
"They will try to cut costs by not appointing people or appointed people at half salaries, on contract basis, on hourly-basis. That is what happens in Maharashtra," she continued. "People are appointed on clock-hour and for every hour that they work, they get Rs 500."
Academics said that institutions are facing fund crunch even now.
"Although the government pays salaries for all government-sponsored institutions, some colleges under Osmania University are facing problems in releasing scholarships. For mess bills they are giving Rs 3,000 per candidate but the government is giving only half of that," said Laxminarayana.
Many students in rural areas depend on such assistance and without it, many will drop out, academics said. Plus, the NEP's language has caused worry that the government will reduce the number of students receiving financial assistance. "The scholarships are provided based on the parents' income. But in the NEP, they are trying to remove that. The policy states that students will be given scholarships only on the basis of merit," said Laxminarayana.
Push for online learning
The NEP also proposes using online learning to increase access to higher education without adding to infrastructure or teachers. "20 percent of the teaching will be online. We have to work with the same infrastructure and use more online courses. With complementary support of online education, we can work with the existing infrastructure," said Tandon from LU.
But online classes are not viable everywhere. "The NEP is trying to make learning almost 60% practical-based rather than theory-based," said Laxminarayana. "Even inside Osmania University, there are areas where there is no network so, how can students attend online classes or give exams in rural areas? They don't have proper internet facilities. It may be cheap now but that 1 GB per day may not be possible for attending the classes for many students. The government should provide facilities first. The NEP is putting forth suggestions similar to those in rich European countries."
University complexes
Academics also fear that institutions affiliated to state universities and catering to rural and tribal populations will face a crisis.
"The emphasis of NEP is going to be on a smaller number of institutions. There are about 40,000 colleges in the country and they want to get it down to 10,000 by having multidisciplinary large campuses," said Paranjape. "Where they wish to do this they will do this by merging institutions and structural changes which could mean closing down the smaller institutions. This is going to throw out a large number of students from formal education."
Nursing colleges, B.Ed colleges and polytechnics were created over the years to make education accessible to the remote, hilly, tribal and rural populations. Those who cannot reach the large complexes will simply have to opt for distance education or drop out, said teachers.
Write to us at news@careers360.com.
Know More About
Rating
3.9/5
Download Brochure