NEP 2020: 'We might take a cluster university approach,' says NLSIU VC
NLSIU Bengaluru Vice Chancellor, Sudhir Krishnaswamy talks about how NLSIU, caught in a court case related to reservation of 25% seats for Karnataka students, is working on a system to make it more diverse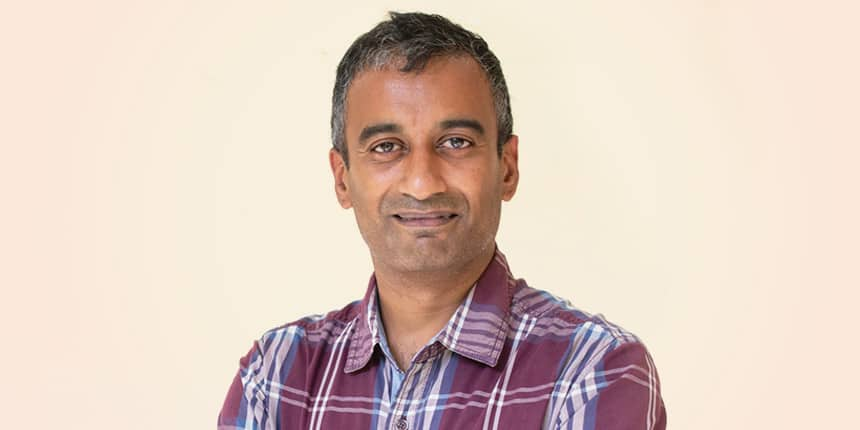 NEW DELHI: The National Law School of India University (NLSIU) Bengaluru doesn't need a change in law or court cases to become more diverse, said Vice Chancellor, Sudhir Krishnaswamy. He spoke to Careers360 about how NLSIU, caught in a court case related to reservation of 25% seats for Karnataka students, is working on a system to make it more diverse; expanding to accommodate more students and courses; exploring collaborations with other state universities; and planning to raise funds from alumni.
Q. How does NLSIU look at the issue of state quotas in the NLUs? Karnataka Government's attempt to introduce one is stuck in court.
A. The case related to NLSIU is sub-judice so I am not in a position to say anything. However, to talk about NLUs in general, all the NLUs are different from each other academically, legally and with respect to pedagogy. What they share is a common name. As far as the domicile reservation is concerned, it depends on the state where they are operating, as well as the statutes of that state.
Q. Students and alumni argue that introducing state reservation dilutes the NLUs' national character. Do you agree?
A. I have no doubt about that. But the NLUs were developed on a highly successful model of education. So, there is no surprise that every social group wants to be a part of that success. As a national institution, we would like to be the most diverse institution we can be by achieving all our educational goals. We don't see any contradiction between the two and we will work very actively to put in place a system that allows for this diverse representation. We are already working on this and we do not need court cases or legislation to push in this direction. In any case, we are committed.
Q. The National Education Policy suggests making all standalone institutions multidisciplinary. Are the NLUs working on this?
A. The NEP 2020 is still a policy and a policy for implementation needs to be operationalised through legislation and executive order. All the NLUs are at different levels but more or less all have multiple disciplines on offer. The multidisciplinarity of NLSIU Bengaluru is in the fields of social sciences, economics, political science, humanities, etc.
However, looking at it and the direction of the NEP, we will strengthen that and build other competencies, as we are also exploring collaboration with other universities in Karnataka and elsewhere. It is not necessary that we will ourselves offer everything, but we might take a cluster university approach aiming to deliver a wider range of multi-disciplinary competencies.
Q. What other measures are NLUs taking to implement the NEP?
A. We have already done some preliminary work in this regard. There are two things here: first is the scale of the university which includes its infrastructure and second is the multi-disciplinary character of the university. Last year we increased our intake from 80 to 120 and this year our governing body will discuss further expansion, which would include the launch of new programmes and further expansion of existing programmes.
Q. What new courses or domains are being considered?
A. It would be too early to name a programme or a domain, as several discussions are underway and we might make some announcements in the early part of 2021. In the long run, I think NLUs will have to offer multidisciplinary degrees but initially, we will have to offer strong multidisciplinary law degrees, at greater scale.
We will develop a new programme organically as we will not start offering a new programme in a new field where we do not have competencies or presence.
We will build on our existing domains – law, public policy, social sciences, humanities. If we offer brand new programmes we will collaborate.
Q. Does your institution have enough infrastructure?
A. The NLSIU has enough infrastructure for the existing number of students and probably a little more though we will need more classroom facilities as we go along. But we will need to build residential facilities for which we are at the planning stage.
Q. So, NLSIU has the land, it just needs to create the additional infrastructure?
A. Yes, our expansion plan will be within the space that we have. We might get more space but right now it will be within the existing space.
Q. How is the issue of funding being addressed by your institution?
A. The NLSIU is a self-sustaining institution and its annual expenditure is met by its annual income. We do not receive either state or central government grants. So, as we plan to expand, we will look for more areas to keep the university self-sustaining.
The funding gaps that we have are with respect to the capital expenditure and we will try to raise that either from private philanthropy or from the state government or the union government or any other source that we can.
The NEP 2020, when it is implemented, will also come with some schemes of financial support that are yet to be announced. We are hopeful that we will benefit from that to fill this funding gaps issue.
Q. Are you considering an endowment fund like the one Indian Institute of Technology (IIT) Delhi has set up?
A. Recently, we have made a start and we have been able to raise a good amount of money for student scholarships and we are moving in the direction of alumni fundraising in a major way. So, yes we are certainly looking in the direction of generating funding through endowments.
Write to us at news@careers360.com.


Know More About
NIRF Rank
1
Rating
4.6/5
Download Brochure