PM Modi flags off UGC's academic bank of credit proposed in NEP 2020
PM Modi marked the first anniversary of National Education Policy by virtually launching UGC's Academic Bank of Credits.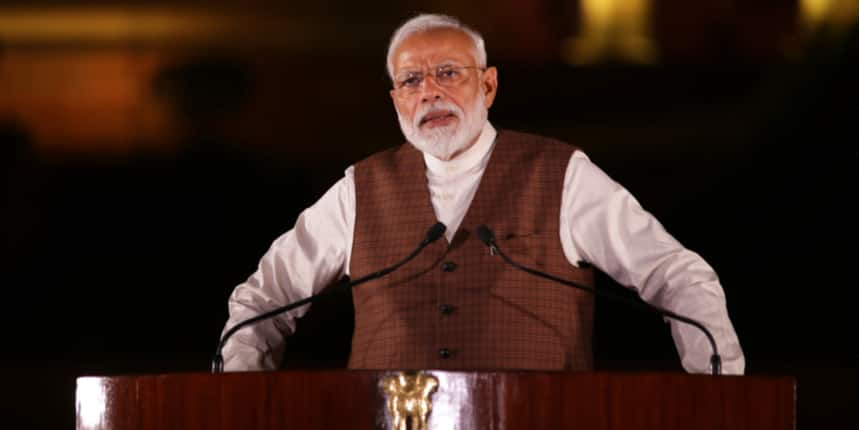 NEW DELHI: On the first anniversary of the National Education Policy (NEP 2020), prime minister Narendra Modi officially launched the Academic Bank of Credits or the ABC, proposed in the policy on Thursday.
In a virtual interaction, PM Modi highlighting the merits of ABC system said, "Students have been freed from being confined to one discipline, one class." Union education minister Dharmendra Pradhan also attended the online inauguration.
The ABC is a virtual repository that will hold students' academic accounts or credits and facilitates multiple entry and exits to and from different courses and educational institutions. The virtual database of credits, to be rolled out from this academic year, will "store" online the credits earned by each student individually. In January, the higher education regulator, University Grants Commission, had released its draft regulations for the 'ABC' for public comment.
In line with the NEP 2020, this system intends to promote multidisciplinary education by giving students the opportunity to choose preferred courses at a preferred time. The students can choose to complete or continue their education at any time. This system will be managed by the ministry of education and the UGC. However, each institution will make its own rules on how a degree will be granted under the ABC system.
Also Read: Beyond The 'Fixed Pipe': What UGC's Academic Bank of Credits entails
Not just for the students, the ABC credit system will grant academic freedom to the educational institutions that can participate and grant degrees, diplomas, or certificates to its students.
What is UGC's ABC credit system
According to the new system, students will have the liberty to take up additional courses which may not be available in the current course they are enrolled in. The credit system will also allow students to quit the course with a certificate or a diploma if not a degree for the course they have taken. For instance, a student enrolled in BBA can leave the course after one year with a certificate course and join a hotel management course.
Also Read: Explainer: How the academic bank of credit will work
This student can collect credits as assigned by the respective educational institution and in the end, claim a degree in liberal education. Similarly, if an engineering student decides to leave the course midway, they still have the certificate or diploma according to whatever they studied. According to the UGC's draft regulations, while studying engineering, students can also opt for a course in music, dance or even medicine.
However, as per the draft rules, credits stored in the ABC will be valid for a maximum of seven years or as fixed for a specific discipline. All credits deposited in an "academic account" will have a "shelf life of at least up to five years" from the date of earning the credits or as fixed by the institution, whichever is higher.
According to Sandeep Sancheti, a member of the committee that designed the ABC credit system, a Student Personal Guidance System, or SPGS, will also be set up to help students make informed choices. The guidance system will be an information pool of courses and institutions offering courses that are participating in the ABC credit system.
The NEP 2020, in the works since 2015, was approved by the cabinet on July 29 last year replacing a 34-year-old education policy. The policy aims to restructure both school and higher education in India. The NEP 2020 envisions a 'Light and Tight' single regulatory higher education system and a school education system that focuses more on experiential learning than rote learning. Under the NEP, all educational institutions will be held to similar standards of audit and disclosure. And the system will be governed by a single regulator, the Higher Education Commission of India.
Prime Minister Modi also inaugurated Vidya Pravesh, a three-month school entry module for Class 1 students, NISHTHA 2 for teacher training, SAFAL - a competency-based CBSE assessment framework, National Digital Educational Architecture, and National Education Technology Forum.
Also Read: How engineering colleges are preparing for BTech in regional languages
Apart from these, Narendra Modi also rolled out the Btech in regional languages which will be offered in 11 educational insitutions recently approved by the All India Council for Technical Education, or AICTE. Select BTech courses like computer science, mechanical and electrical engineering will be taught in 11 regional languages including Hindi, Marathi, Tamil, Telugu, Kannada, Gujarati, Malayalam, Bengali, Assamese, Punjabi, and Odia.
Write to us at news@careers360.com
Know More About
NIRF Rank
8
Rating
4.7/5
Download Brochure