The public-university way of managing finances: cut electricity cost, start certificate courses
Public universities – Jadavpur, Osmania, DU – are finding ways to be thrifty, generate income as their funding needs far outstrip government grants.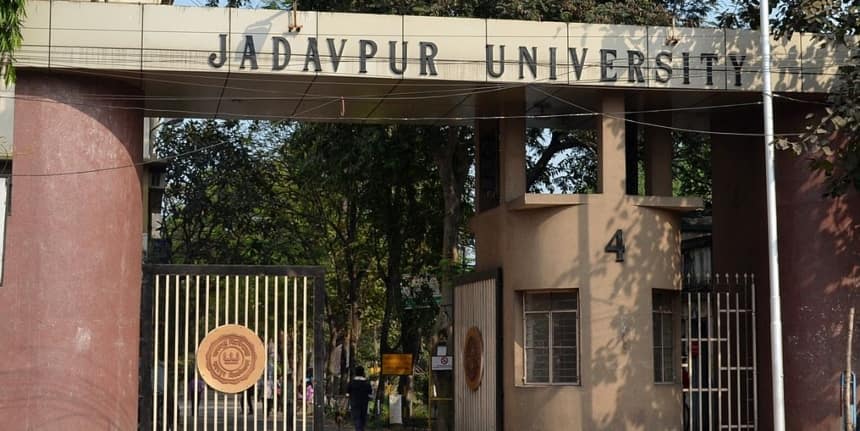 NEW DELHI: By the beginning of March, teachers of Punjabi University had gone two months without salary. The state university in Patiala, Punjab, has been facing severe funding challenges for years as government grants have long ceased to match its requirements.
Recommended :
Get important details about Jadavpur University, Kolkata.
Download Brochure
"Right now, there is a Rs. 400 crore deficit. Salaries, other expenditures have increased but the university's income is around the same, with fee and affiliation costs. Moreover, the number of students joining colleges has declined," said Nishan Singh Deol, president, Punjabi University Teachers' Association. "We are being given Rs 150 crore annually. Additionally, we got some Rs 200 crore in the last budget. The university generates Rs 100-120 crore. Again, it is short of what is required as our salary budget alone is about Rs 450 crore."
Also Read| NEP 2020: Missing VCs, funds-shortage, Aadhaar issues at central universities delay implementation

The university cannot build a girls' hostel it needs; it has no funds for laboratories; its washrooms and common areas like canteens are dilapidated.
Whether budgetary allocations increase or not, they are falling short of what educational institutions need as salaries and other costs have risen. In consequence, universities, state and central, are looking to cut expenditure, find new revenue sources and postpone expansion. No source is without problems and some fear that the burden of funding will eventually fall on students.
Lack of government grants
"Teachers have not been paid for the last two months," said Deol. "The university needs almost Rs 40-80 crore just for that [the arrears]."
The funding problem afflicts institutions across states. "From 2017-18 or so, funds started getting slashed. University Grants Commission (UGC) funds, ministry funds, started drying up. Most departments got special assistance funds from the UGC. 2021 was the last year those funds came. Now, that scheme does not exist," said a Jadavpur University teacher who did not wish to be named.
"Most of the recurring expenditures of the departments were from the UGC funds. The central government has stopped research funds, the UGC doesn't give any, some comes from DST [department of science and technology] but that's about it.
Like Punjabi University, Jadavpur is struggling to meet maintenance costs. "The maintenance and upkeep of the buildings, replacement of the laboratory instruments is the biggest issue," said the teacher.
They are left looking for "good Samaritans" to fund these.
Hurdles to getting funds
The high scrutiny of foreign funds by the Narendra Modi government has caused a problem. Earlier, reputed state universities such as Jadavpur University used to find surplus funds from international collaborations.
"Now, [foreign funds] require all kinds of government clearances and there is procedural delay. These are hurdles to getting projects from other companies," said the teacher.
Also Read| CUET Exam Impact: Admission test has left newer central universities with vacant seats

The union government has also made it harder for state institutions to access central funds through its own initiatives, such as granting "Institution of Eminence" status with funds.
"We applied for IoE status. All institutions got it but when it came to Jadavpur University and Anna University, the central government said that out of the Rs 10,000 crore that the university was to get, 60% should come from the state. The state governments refused because when the programme was launched they were never consulted," said the teacher.
The ministry of education awards IoE tags to institutions with excellent records. It fetches greater autonomy and in the case of public institutions, funds. Billionaire Mukesh Ambani's Jio Institute, which began its first academic year in 2022 received the IoE status years before it was launched.
Cost of cutting expenditure
Jadavpur University formed a committee to look into cutting costs which recommended reducing electricity bills.
"Although it is seasonal, in summer, [electricity costs are] astoundingly high, almost one-third of total expenditure. There are laboratories that need uninterrupted power supply," said Saikat Sinha Roy, economics professor at Jadavpur University, who chairs the committee.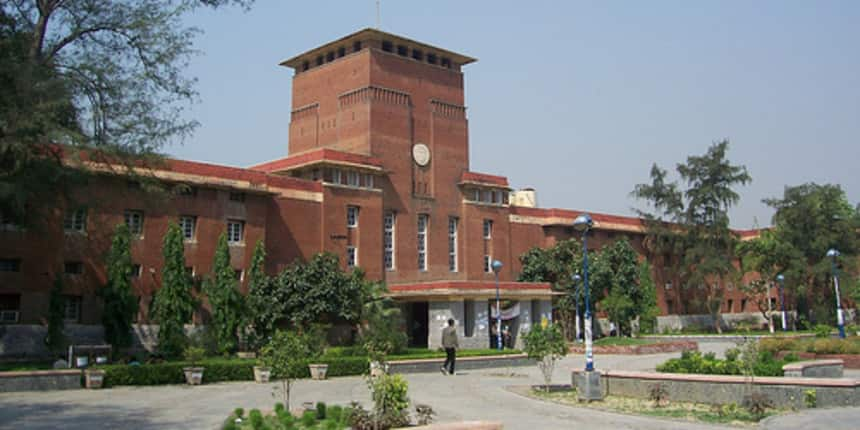 Delhi University has setup a new company to raise funds (source: Wikimedia Commons)
However, cutting down itself may cost Rs 10 crore. "Wiring and everything is old. Fans are vintage; ACs are not power-saving; lights are the old tube lights. To change them in one go will also require a lot of expenditure which is also not possible. If we can save two or three crore, it's a lot," said Sinha Roy.
The university is also looking at reducing the number of contractual staff.
"There are a lot of contractual staff and their salaries are paid from the university coffers," said Sinha Roy. "So, we are actually telling the university to advertise posts and regularise people. Since these are sanctioned posts, the government is liable to pay the salaries. We are living on our past savings. The corpus is dwindling very fast. That has to be stopped and reversed."
Generating revenue
To generate revenue, self-financed degree and certificate courses are
one option.
"We think that is a new way of generating revenue. Increasingly, you need additional training apart from your degree," said Sinha Roy.
Distance education is another option. "Some universities opted for distance education long ago and earn money by charging a separate course fee and producing the study materials. Maybe we should start thinking of starting such courses," said Sinha Roy.
Another source of revenue for the universities is alumni funds. However, alumni cannot fund everything.
"You cannot go back to the alumni every time you want money. The alumni are also forthcoming in saying that the money must remain with the department and cannot be used to subsidise other departments. You cannot ask the alumni for money to run the university on a day-to-day basis. That would not be a good model to run a university on," said Sinha Roy.
Delhi University fund
In November 2022, Delhi University wrote to the education ministry complaining it got "very little amount in which no building could be constructed". It also blamed the UGC for
delaying funds.
The university, controversially, set up a non-profit company to raise funds. The University of Delhi Foundation, will manage the DU Endowment Fund, enter into agreements with government and private bodies, purchase and sell properties, and release scholarships. It's a lot of power concentrated in a small body.
Also Read| IIT Delhi, NALSAR Hyderabad, Tezpur University pioneer gender-neutral spaces on campuses

"It was never introduced in the Academic Council and was a reporting item in the Executive Council, meaning you have been given the information. Our EC members dissented over it," said Rajesh Jha, former EC member of DU.
"The Rs 50 lakh for setting it up came from the university development fund which is built from student fees. You are essentially making the company with students' money. And yet, an official committee said the university has no money for libraries, etc.," said Jha.
The university has also sought a Rs 940 crore infrastructure loan from the Higher Education Finance Agency (HEFA) as it was "facing huge expansionary pressure". "The vice-chancellor mentioned in the EC that we will go for more loans because the government is in a way saying that we won't give grants and instead you have to take loans or generate your own revenue," said Jha.
Student fee hike
This debt burden, teachers said, will eventually be passed on to students in the form of high fees.
"Wherever loans were taken, fees have gone up. Jawaharlal Nehru University, Indian Institutes of Technology – all of them have raised fees because of the loans. How will a university pay back the loan? What avenues do we have for increasing revenue?" said Jha.
Pondicherry University and Osmania University have already seen massive hikes in tuition fees which, teachers said, will affect marginalised students the most.
"In a public-funded university, around 60 percent of students are coming from socially, economically weaker sections," said Jha. "You might feel the fees are not so high but for these students…it's a huge amount. Naturally, they will find higher education difficult to access."
---
Follow us for the latest education news on colleges and universities, admission, courses, exams, schools, research, NEP and education policies and more..
To get in touch, write to us at news@careers360.com.
Know More About
NIRF Rank
4
Rating
4.5/5
Download Brochure