Becoming industry-relevant: How skill universities are redefining higher education
Skill University: Connected to industry from the start, skills universities emphasise courses in high demand and on-the-job training.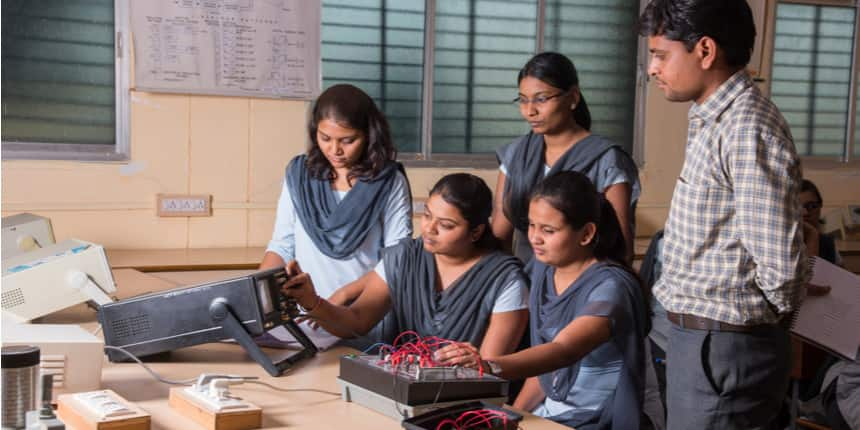 Sanjay
|
Jul 25, 2022 - 4:32 p.m. IST
NEW DELHI: In 2014, there were just two skill universities. Now, there are 12, eight of them private. Claiming to end the mismatch between demand and supply of specific skill sets in industry, these universities offer courses from diploma to PhD level in traditional, vocational subjects as well as emerging areas. Their leaders say they are enabling students to learn industry-relevant skills and helping them to pursue a career while providing hands-on training at big companies.
Recommended :
Get important details about Delhi Skill and Entrepreneurship University, New Delhi.
Download Brochure
Skill universities offer a wide-range of courses at different levels. Some are familiar such as the diploma programmes in tool and die making, food production and traditional sweets; others are full-fledged degree programmes but in skills typically taught as short-term courses, such as Delhi Skill and Entrepreneurship University's (DSEU) BSc in aesthetics and beauty therapy. There are several other such undergraduate (UG) and postgraduate (PG) degree programmes in skills for which there is also short-term training at Industrial Training Institutes (ITIs) and training centres of Pradhan Mantri Kaushal Vikas Yojana (PMKVY). There are also courses in emerging fields such as BSc (Hons) in artificial intelligence (AI) and machine learning and diploma in drone manufacturing and services.

Also Read | How sports universities are changing the game in 'physical education'
Many skill universities also offer technical and professional courses that sound similar to those on offer in regular universities but are designed with a different syllabus, curriculum and aim in mind.
Industry-integration
Four states – Gujarat, Maharashtra, Rajasthan and Sikkim – have two skill universities each while Haryana, Delhi, Punjab and West Bengal have one each.
Nearly all of them promise on-the-job training, a unique feature of skill universities that emphasise industry exposure and practical training. These universities sign agreements with a host of partners to create learning and training opportunities.
National education policy has also placed greater emphasis on skilling. The National Education Policy (NEP) 2020 aims at integrating vocational education with mainstream education while allowing multiple entries and exit with appropriate certification. While the skill universities do offer degree programmes, in most, these are outnumbered by a wide array of short-term courses.
"Along with full-time degree courses, we are also running short-term courses in the ratio of 1:4. This means, for every long-term programme, we launch four short-term programmes. Industry-integration is a must for all. Students remain with us for half-time of the course duration and go for job-training in the industries in the other half," said Jyoti Rana, dean academics, Shri Vishwakarma Skill University (SVSU), Palwal, Haryana.
Established in 2016, the SVSU is India's first government skill university. It offers courses also in emerging areas such as robotics and automation, banking and finance, and business analytics.
Also Read | Break Free: Liberal arts colleges let you design degrees, explore new careers

Among many UG, PG and diploma courses, the university offers diploma in food production and traditional sweets with Bikanervala as industry partner. It also offers BVoc in tool and die manufacturing with flexible entry and exit options and BVoc in robotics and automation – both with Jay Bharat Maruti (JBM) group as industry partner.
Rana said that the courses at SVSU are "highly-customised and designed to meet industry needs" and bear an umbilical connection to industry.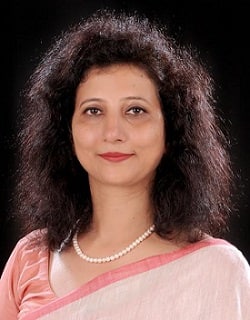 Jyoti Rana, dean academics, SVSU, Palwal (Picture source: SVSU website)
"While finalising the curriculum of any course, we sign [an] MoU with an industry [partner] of that particular field. The industry partners are members of statutory bodies and also remain involved in curriculum design, admission process and recruitment process. We have tied-up with Maruti Suzuki, Concentrix, Hero Motocorp among others, where students go for training," Rana added.
Neharika Vohra , the vice chancellor of Delhi Skill and Entrepreneurship University (DSEU) said:"There is a need for a skilled workforce in India. So, all our skill-based courses are designed in conjunction with industry and are integrated with respective industries."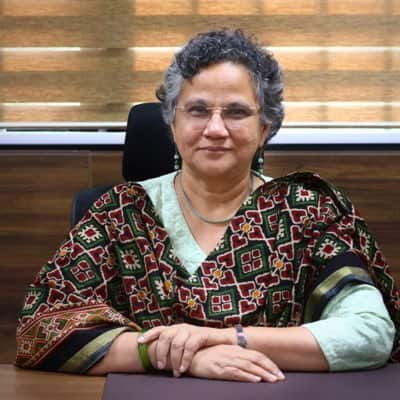 Neharik Vohra, DSEU vice chancellor (Image source: DSEU website)
"We have tied up with more than 50 companies and organisations to provide hands-on training to our students. Companies like Infosys, Cognizant, SIDBI, HDFC, Mercedes-Benz India, Starbucks are among them," she added.
Established in 2020, DSEU offers several new courses from this academic session including bachelor's degrees in hospital management, optometry, auto sales, emergency technology and dialysis technology. DSEU also offers BTech, MTech, BCA, MCA and BBA programmes. Its BBA in facilities and hygiene management, for example, seeks to prepare for basic regulatory standards of health and safety and use of mechanised or automated hygiene measures in public buildings such as airports.
No fixed pattern
Upon securing UGC recognition, each university functions according to its own guidelines and rules. The universities are launching new courses, finalising their curriculum based on the needs of their industry partners. Some have drawn teachers from their 'parent' companies.
"We are offering vocational courses in manufacturing, automobile. Most of the faculties at our university are from Switzerland and they impart the best skills among students. We design our curriculum based on the recommendations of industry experts and companies linked with our university," said Amit Singh, admission coordinator, Bhartiya Skill Development University (BSDU), a private university in Jaipur, Rajasthan. Established in 2017, BSDU's prime focus is on on-the-job training and vocational school.
In TeamLease Skills University (TLSU), Vadodara, it is mandatory for students to take personality development and job skills classes, said Priya Patel from its admission cell. TLSU is India's first vocational skill university and was established in a public-private-partnership (PPP) with the Gujarat government in 2013.

Also Read | How will Gujarat's 11 new private universities impact its higher education?
"We also provide on-job training to students in the fifth semester of UG courses. We have tied up with Taj Hotel and Welcome Hotel for students of hospitality courses. We have tied up with other major companies for our students in various courses. From this year, we are launching a new course – BBA in sports management," she added.
Rajasthan Skills ILD University (RISU), Jaipur, established in 2017 by the state government, doesn't have any department in its university. "As of now, we don't have any department in our university campus in Jaipur. We provide affiliation to private colleges in Rajasthan if they meet our requirement to run the courses. We have received 50 applications for affiliations this year including from new and old colleges," said Mohammad Hussain, a member of its academic council. He added that the university will soon start offering courses at its campus too.
Employment-oriented
Whether they offer degrees or other certifications, skill universities are entirely employment-oriented . Their programmes are framed not as foundations of academic disciplines but more as gateways to employment.
"We are offering highly reputed technology-driven skill courses to impart high level employability skills among our students. Adhering to NEP 2020 guidelines, we are offering UG and PG courses in design, entrepreneurship, digital marketing, new media, AI and machine learning to meet the needs of the market," said Siddharth Shahani, co-founder and executive president, Atlas Skilltech University, a private university established in 2020 in Mumbai, Maharashtra.

Also Read | From BTech in climate change to BA in tribal management, here's a list of 30 new courses
BVoc course in woodworking at BSDU, Jaipur aims to prepare students for securing jobs at supervisorial/junior managerial levels in the woodworking/interior/furniture industry. It is also offering MVoc in refrigeration and air-conditioning to prepare students to become managers, engineers, installers, mechanics and service technicians.
The BVoc in agriculture at SVSU, Palwal aims to create entrepreneurs interested in agriculture and allied areas.
Unique initiatives and the future
Skill universities are also equipping civil society and government organisations with basic communication and business skills.
Vohra said,"We are designing skill-based courses for Tihar jail inmates. The skills will be useful for them after coming out of jail. We are also working with 50 Anganwadi hubs in Delhi. We will infuse entrepreneurship [spirit] and help poor women create micro enterprises near their homes."
She continued: "These universities are changing the whole narrative of what higher education should be like. If we continue to do what we set out to do, then I think that the future of skill universities will be bright and they will contribute to the nation's development," she added.
Also Read | Not 'accidental teachers', Delhi Teachers University for the dedicated: VC

At Atlas Skilltech University, students are helping civil society under the school social responsibility initiative. "For example, students enrolled in entrepreneurship programmes work with street entrepreneurs in Mumbai to enhance their business," explained Shahani. "Our students also work with government schools to improve English language communication skills of students."
---
Follow us for the latest education news on colleges and universities, admission, courses, exams, schools, research, NEP and education policies and more..
To get in touch, write to us at news@careers360.com.