SSC MTS 2021 begins; Authorities ensure all guidelines are followed
SSC MTS 2021 begins; Authorities ensure all guidelines are followed
The Staff Selection Commission is now conducting the SSC MTS 2021 entrance test. The exam has commenced and all possible steps have been taken to ensure that the SSC MTS 2021 exam is conducted smoothly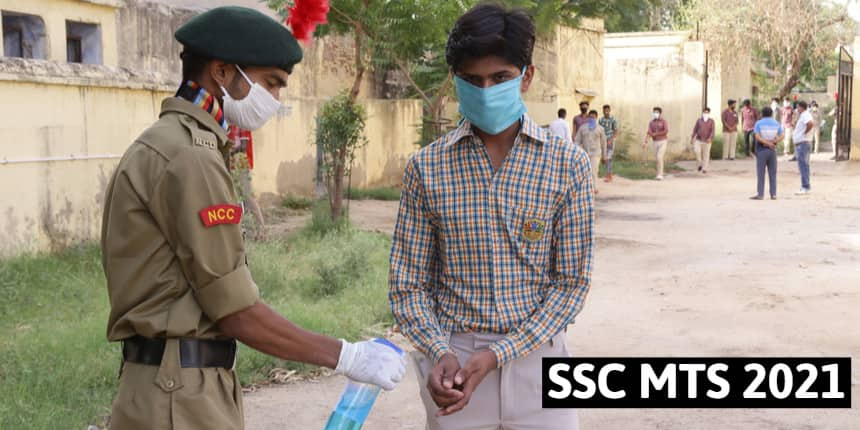 NEW DELHI - The Staff Selection Commission is now conducting the SSC MTS 2021 exam across various test centres in India. The Commission has made all possible arrangements at the test centres to ensure that the entrance test is conducted in a smooth manner as lakhs of candidates have registered for the exam.
The SSC MTS 2021 exam will last for almost a month as the Commission has taken adequate steps to prevent overcrowding at the test centres and ensure that adequate space is between the two candidates owing to the prevailing situation of COVID 19.
Checking at the entry gate
Guards and other officials were deployed at the entry gate and they were vigilant enough to check the SSC MTS admit card of the candidates along with the valid photo identity proof.
Temperature of the candidates was taken
In order to ensure that none of the candidates are even remotely sick, temperature of the candidates was being taken thermally. This was done keeping in mind the safety of all the candidates as well as that of the staff.
Late Comers not allowed
All those candidates who arrived after the closure of the gate at the SSC MTS 2021 exam centre, they were denied entry.
Social Distancing and sanitisation norms followed
While making tier way to the SSC MTS 201 exam hall, candidates maintained social distancy as safety of each other was paramount on their mind. The authorities at most of the test centres were strict that none of the candidates violated the norms and rules related to COVID 19 protocol.
Instructions given inside the exam hall
Once the candidates entered the SSC MTS exam hall, the invigilator asked them to read all the instructions as to how to answer the questions. Also all the candidates had to sign on the attendance sheet to mark their presence for the SSC MTS 2021 exam.
Write to us at news@careers360.com
Follow Us on Telegram For Latest Updates - Click Here.