Being future-ready: IIMs, PGDM institutes bat for STEM-embedded MBA
New-Age MBA: Answering industry demands, B-schools are adding technology, data components to management programmes. Some have set up research centres.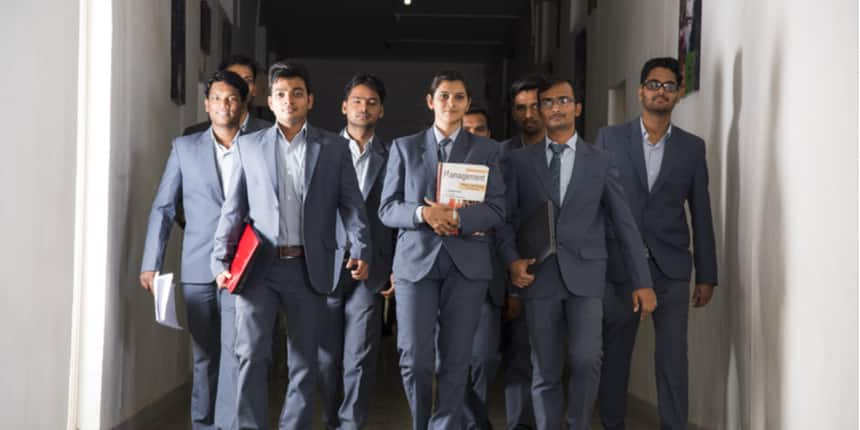 NEW DELHI: Major technological transformations in the business world have prompted business schools to equip future management professionals to tackle its unique problems.
Experts of the field are pointing towards an urgent need to re-invent the curriculum and the push towards digital-based disruption in the learning and teaching space has further reinforced this need.
4 min read
Mar 05, 2022
Catching up to the trend, B-Schools in the country are diversifying and embracing the use of technology complementary to the quintessential management skills. Several have introduced MBA programmes that include a strong technology and data component. Industry partners who actively recruit from these B-Schools are also showing interest in technical skills owing to changes in business operations during the pandemic.
According to the World Economic Forum's Future of Jobs report published in 2020, the top job role in the world, with the highest demand, will be that of a data analyst and scientist by 2025. The demand for data scientists will be overwhelmingly high, and India is no exception.
The domain, according to experts, offers tremendous employment opportunities as data scientists, business analysts, analytics managers, and business analytics specialists. Data science skill is no longer restricted to learners and professionals from science, technology, engineering and mathematics (STEM) fields.
"There is a surge in demand for students, who are technology-savvy, innovation-friendly to be able to solve unstructured business problems that are faced in modern businesses," said Madhu Veeraraghavan, director of T. A. Pai Management Institute.
IIM STEM MBA: Courses offered
Indian Institutes of Management (IIMs) are launching a range of courses with technological specialisations. Not just individual courses, but IIMs have invested in dedicated centres for cutting-edge technology research and its application in business.
IIM Ahmedabad launched the Brij Disa Centre for Data Science and Artificial Intelligence (CDSA) in August to focus on research in data science and artificial intelligence to support businesses, governance, and policymaking. IIM A has also launched a 16-month blended diploma programme in advanced business analytics for working professionals.
Also Read| IIM Ahmedabad Summer Placement: BCG top recruiter with 26 offers in first cluster
Similarly, IIM Raipur has a Centre for Digital Economy that facilitates research in areas such as electronic governance, technology adoption, online security and digitization strategy. IIM Bengaluru also offers a two-year full-time MBA in business analytics while IIM Calcutta offers one-year executive MBA in business analytics. IIM C also offers an advanced programme in data sciences. IIM Kashipur offers a two-year MBA in analytics which is a relatively broader specialty.
Apart from IIMs, private B-Schools are also offering various management programmes in technological fields. TAPMI has launched an 11-month programme called LEAD, which stands for Leadership through Analytics and Decision Sciences. The course is offered in collaboration with MU Sigma, a decision science company in Bengaluru.
Indian School of Business offers a hybrid advanced management programme in business analytics at its Hyderabad and Mohali campuses; Symbiosis Centre for Management and Human Resource Development, Pune offers a two-year MBA degree in business analytics.
Also read| IIM Ahmedabad Summer Placement: Hindustan Unilever top recruiter with 14 offers in 2nd cluster
Apart from general PGDM, Jagdish Seth School of Management, Bengaluru offers a two-year full time residential specialised postgraduate diploma (PGDM) in marketing, finance, and business analytics. Responding to industry requirements JAGSoM has set up Vithala R Rao Centre for Business Analytics to initiate, develop and facilitate integrating analytics with various disciplines of study.
SP Jain School of Global Management has also recently announced its partnership with Illinois Institute of Technology (IIT), Chicago, for its one-year master's in marketing analytics.
MBA: Need for tech skills
The relentless push towards digital-based disruption is currently driving how and what the future MBAs must learn, according to Bharat Bhaskar, director, IIM Raipur.
"Our belief is that the future lies in the digital economy. It is not that the traditional economy will disappear, but our management students are likely to land jobs which require technical skills," he said.
The institute's Centre for Digital Economy is mapping the altering relationship between people and businesses amid rapid digital transformation. "How do you manage in this environment, understanding the impact of technology, what kind of innovation is happening is all what the new management students need to know," Bhaskar reasoned.
With the emergence of "big data '' and the increasing need to make critical business decisions within a compressed time frame, business intelligence and analytics tools are witnessing considerable growth.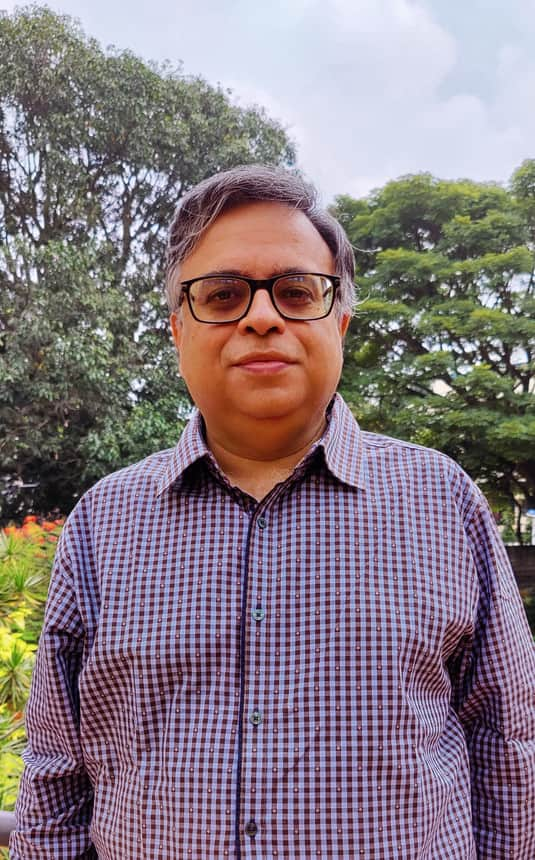 "In the domain of HR, artificial intelligence and machine learning are helping to sort out promising candidates among job applicants, find out which employees are likely to churn, etc. These novel applications of analytics are helping companies and governments improve their throughput, reduce costs, and make the organization more competitive," said Supriyo Ghose, chairperson, digital business and analytics area, JAGSoM.
Also Read| Picking science stream in Class 11 raises earning chances by 22 percent: IIMA Study
The trend is also in favour of MBA graduates. According to the Graduate Management Admission Council (GMAC) Corporate Recruiters Survey, released in June 2021, 89 percent of tech companies hired MBAs in 2020, higher than consulting at 76 percent and finance at 75 percent. The projection for 2021 also shows an upward trend.
"Tech people will of course produce these innovations, but management graduates are responsible for understanding the innovation, checking its market viability, and marketing it. And that is where we are going to focus," said Bhaskar.
'Big data management'
While the use of machine learning, artificial intelligence and data analytics in business was unheard of five years ago, Veeraraghavan is confident that the technical innovations are here to stay.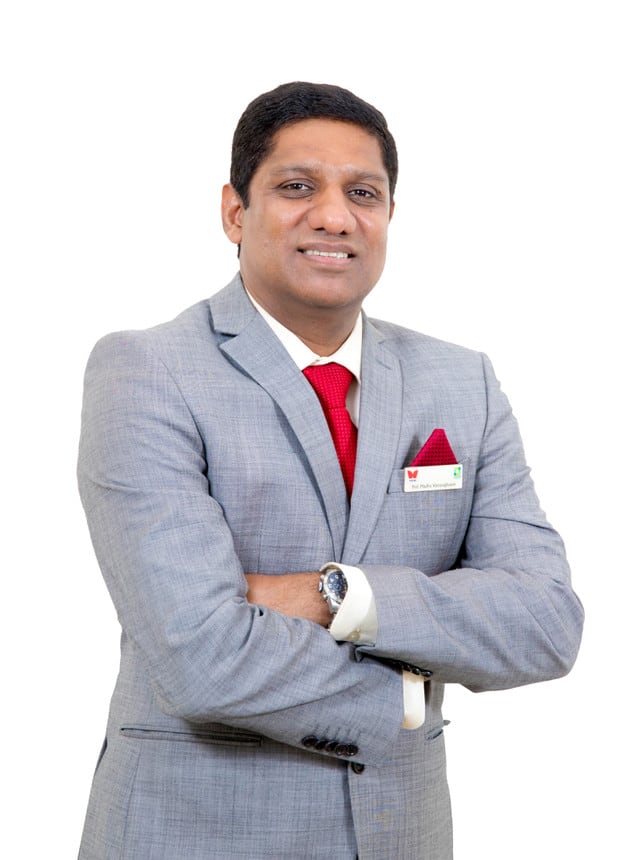 "Let's look at robotics and automation and how it has changed the entire manufacturing sector. We see the dissemination of artificial intelligence like SIRI, Alexa in common life while it is also extensively used in data mining and its analysis by companies. They are using it in the stock market. There is no aspect of business that is untouched by technology," he explained.
With modern businesses awash with huge data, companies are relying more on data mining and visualization, and information management, said Veeraraghavan. "In a large company, a manager is required to make observations based on millions of data points. To make sense out of this large data, millions of consumer behaviour is sifted through business analytics" he added.
Also Read| IIM Bangalore Summer Placements: 100% placed, 542 internship offers in 2 days
"Advances in information and communication technologies have made it much simpler and easier for the industry to tap into the vast ocean of data for gathering insights for their decisions. For example, unlike in the past, a manager can now analyse vast volumes and a variety of data in a fraction of second. The ability of managers to work with technologies is no more an option, but a necessity today. Hence, we see the need for STEM-embedded MBA programmes," said Venkataraghavan K, chairperson, placements, IIM Kashipur.
MBA Job market
Management institutions are reframing their existing curriculum to facilitate careers in a technologically-driven job market and also launching new, specialized MBA courses. Many of these are designed for working professionals and intended to help them keep up
or reorient.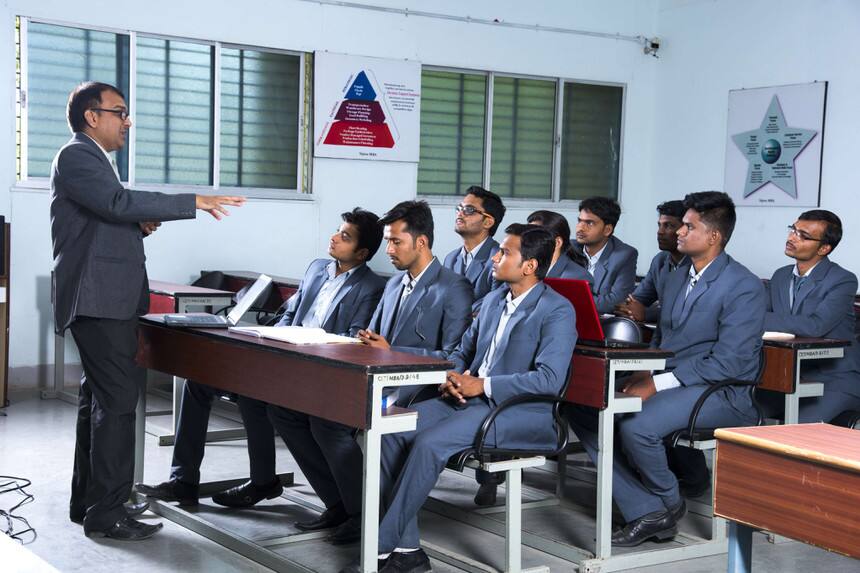 It is expected that every manager of the 21st century will need business analytics and data science skills in the span of their careers
"If you look at all the top brands and companies and analyse their recruitment pattern you will clearly see that technology is here to stay. What can certainly be expected is the coming of newer innovations as technology is always dynamic. Tomorrow there will be a new model but there always needs to be a substantial collaboration between the business schools of the world and the industry," said Veeraraghavan.
Ghosh agrees. "Such [tech-based management] courses have already started in India and the rest of the world. It is envisaged that, with the proliferation of technology in organisations, the course will become only more relevant as time goes on. In fact, it is expected that every manager of the 21st century will need business analytics and data science skills in the span of their careers. It is clearly relevant for all industry professionals for the foreseeable future," he said.
Also Read| NIRF Ranking 2021 for MBA: IIM Ahmedabad, IIM Bangalore, IIM Calcutta In Top 3; Full list here
"The industry appreciates courses that incorporate contemporary technologies and subjects in its curriculum. This helps to reduce the gap between industry and academia and prepares the students effectively to meet the demands of the industry. Analytics is a strategic tool for the industry as product and service offerings are increasingly driven by data. Hence, analytics programs would remain relevant in the long run," said Venkataraghavan.
Bhaskar, however, sees it as an added advantage to the foundational management skills. To build a career, Bhaskar points out, one needs to focus on broader business skills over specialisation.
"Specialised MBA courses have quick absorption in the job market but when it comes to building a career and being at the top, it will always stand as a limitation. Even IIMs are offering business analytics, data science etc. but the idea is to take a few students and upskill them for the industry requirements," said Bhaskar. "In my experience, the top students do not take up these courses and choose for flagship programmes."
---
Follow us for the latest education news on colleges and universities, admission, courses, exams, schools, research, NEP and education policies and more..
To get in touch, write to us at news@careers360.com.
Know More About
NIRF Rank
1
Rating
4.8/5
Download Brochure