Telangana Lockdown News: Schools to reopen in Telangana from July 1
Telangana Lockdown News: Schools to reopen in Telangana from July 1
Telangana state has decided to reopen schools, colleges and other educational institutions in the state from July 1. Know details here.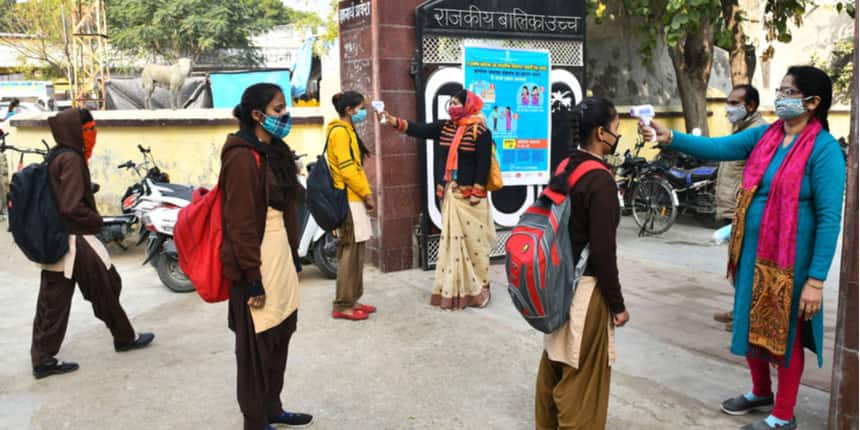 NEW DELHI: With the decline in the number of COVID-positive cases, the Telangana government has taken a huge decision regarding the reopening of schools and colleges in the state. The Telangana government has also announced that the lockdown in the state will be lifted from June 20. The decision was taken in a cabinet meeting today.
Recommended: Know about various Careers after 12th based on your stream. Click here.
Along with this, the government discussed the resumption of schools, colleges and other educational institutions. It was decided in the meeting that all schools, colleges and other educational institutions will be allowed to reopen from July 1, 2021.
Check School reopen news and updates.
"While announcing the reopening of schools in Telangana, the government has also clarified that the educational institutions should be reopened only after duly adhering to the COVID-19 safety protocols," reports Telugu Samayam.
The government has directed the educational institutions' authorities to follow all COVID-19 prevention-related guidelines and ensure the wearing of masks by students and teachers. Now, the schools and colleges will take offline classes. Instructions regarding school reopening in Telangana have been sent to the schools and colleges.
Since the third wave is being predicted and children are not part of the vaccination drive, schools have been tasked with the duty of adhering to the Covid-19 protocols when they reopen schools in Telangana.
Write to us at news@careers360.com.