Union Budget 2022: UGC research schemes stalled as education ministry stops funding
At least three research schemes are stalled due to the education ministry stopping funds. In one case, UGC issued grants from its own funds.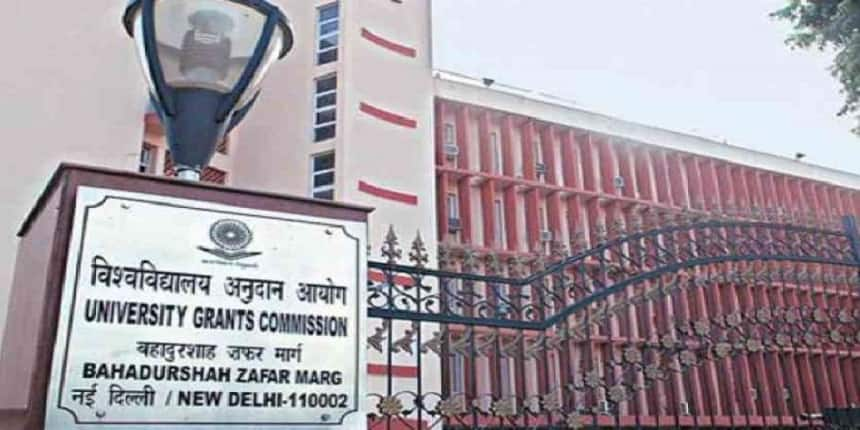 NEW DELHI: The Scheme for Trans-disciplinary Research for India's Developing Economy' (STRIDE) was announced with great fervour in 2019. Since then the scheme has died out without funds from the government.
Launched by the University Grants Commission (UGC), the initiative was intended to support research capacity building as well as basic applied and transformative research that can contribute towards national interests. Its three different components support the initiatives and research projects that are socially relevant, local need-based, nationally important, and globally significant to accomplish Sustainable Development Goals (SDGs) and wellbeing of society.
3 min read
Mar 05, 2022
The scheme was launched by then education minister, Ramesh Pokhriyal 'Nishank' in July 2019. Public universities that usually have large grants to conduct transformational research were invited to submit proposals. The current education minister, Dharmendra Pradhan informed the Parliament on December 6, 2021 that the union government has released Rs 11.50 crore for 35 institutions selected under STRIDE. However, the funds are far from sufficient.
An advisory committee had been set up under the chairmanship of Bhushan Patwardhan, former vice-chairman of UGC, to oversee the scheme. Patwardhan, who left the UGC 10 months ago, told Careers360 the education ministry has not released the promised grants since the launch of the scheme. In the absence of funds from the ministry, the UGC paid the initial amount from its internal grants.
Also Read| UGC amends ABC platform rules to bring all institutions within its ambit
Waiting for approval, funds
Three years into the scheme, institutions selected under various components are still awaiting a response on the first step – confirmation of the final proposal. According to teachers who spent time and resources to submit proposals, repeated calls to the UGC and the STRIDE cell established in Banaras Hindu University (BHU) have gone unanswered for three years.
In December 2019, a group of 11 institutions was picked by the UGC for the third component of the STRIDE project. This component involved funding "high impact research projects in the identified thrust areas in humanities and human sciences through a national network of eminent scientists from leading institutions". On offer was a maximum grant of Rs 1 crore for individual institutes and Rs 5 crore for a multi-institutional network. To encourage high-quality high-impact research in humanities, there is a provision to identify experts and invite them to develop a proposal. The UGC proposed a grant of Rs 2 lakh for developing the proposals.
"We received the initial funds of Rs 2 lakh. We utilised this money to conduct the pilot study, workshops and wrote the detailed project report. We had submitted this proposal in 2019 following UGC guidelines," said Arvind Jasrotia, registrar, University of Jammu. Jasrotia is the principal investigator of a project picked up by the UGC. He is heading a research project related to water and solid waste management in urban Jammu and Kashmir.
Also Read| Punjab Election 2022: Higher education hobbled by funds crunch, vacancies, privatization
Participating institutes were to receive grants from UGC in two equal installments. Institutions would receive the second installment only after utilising the first.
Ruchi Sinha, a teacher at Tata Institute of Social Sciences (TISS) Mumbai is another researcher awaiting her proposal's confirmation from UGC and STRIDE cell. "We tried to contact UGC and STRIDE cell for the initial seven months after the submission of the proposal but there was no response," complained Sinha, adding, " I am not even sure whom to call at this point because all numbers are landline and no one picks. I hope we get some clarity over the final approval of the projects so that there is at least closure."
Delay due to COVID-19?
While others had no news for three years, Munisamy Govindaraju, a teacher at Bharathidasan University, Tiruchirapalli, was told the delay was due to COVID-19.
"I submitted the UC [utilisation certificate], the audit report along with the detailed project report before the last date in 2019. We have been trying to get in touch with UGC and the STRIDE cell but there was no response from their end. They did not inform whether the project was approved, nor when they will release the money. A few months back, the BHU professor incharge told me that there is a delay in the release of funds due to coronavirus," said Govindraju.
Also Read| Union Budget 2022: Fund offline classes, not edtech, for school children, say activists
Education ministry, UGC, 'financial shortages'
The problem, however, lies in the scarcity of funds caused by the ministry of education, said an official with close knowledge of the scheme asking not to be named. "The pre-proposal was reviewed and some 11 PIs [principal investigators] received Rs 2 Lakh [each]. Further, the institutes were eligible to get up to Rs 1 crore. The pre-proposal was funded and the final proposal has been reviewed as well but due to lack of money, none of them have received the final funding," the official said.
Moreover, the UGC had to release initial funding from its internal grants to institutions selected under Component 1 of STRIDE."Component 1 is meant for research capacity building of the institutions. It is done at the institutional level. For more than 20 institutions, the UGC released funds from its internal grants. The UGC office released the funds from their internal funds and is still awaiting money from the ministry of education. An amount up to Rs 1 crore was given after reviewing the proposal of some 20 educational institutions," said B K Singh, project coordinator, STRIDE cell.
Also Read| Union Budget 2022: NIT funds too little for expansion, research, ranking
"We were trying to get in touch with the UGC but sometime in 2021 we received information that UGC is facing financial shortages and there was no money for STRIDE. It has been three years since we have received any information on our projects and we have stopped trying," said a teacher at a public-funded university on condition of anonymity.
Component II
A group of 35 aided universities and colleges were picked to receive funding upto Rs 1 crore each. However, they were paid from UGC's own funds rather than a separate budget for the scheme promised by the ministry. For Component II, for more than 500 research projects, the UGC requires Rs 200 crore which is also pending. The research projects are yet to be finalised.
"Under component two, roughly 500 shortlisted projects and their principal investigators are with us and it requires a lot of money, approximately Rs 200 crore. UGC does not have this much money in its internal grants. They are in discussions with MoE, higher education secretary, and hopefully some solution will come out before March 2022," said Singh.
Patwardhan who was supervising the scheme between 2019 till 2021 said: " In the beginning when it was launched we had paid from our internal funds but it was not enough. No funds were released by the education ministry for the STRIDE scheme per say." He added that the higher education regulator had sought Rs 400 crores, to be spent over a period of five years.
Also Read| Union Budget 2022: Post-matric scholarship for SC students under-funded for years
"We had sent a proper budget requirement and tried to follow up with the ministry but there was no response from their end. We tried to do what we could," he added.
The sudden cut-off from the ministry on the scheme has also affected the research potential of the institutes. "This [absence of funds] must have adversely affected the promising projects. STRIDE is a model scheme because it aims to promote research in areas that can solve real-world problems. It caters to the needs of society. I do not believe that an important scheme like STRIDE should be left on the trail just on the budget constraints. I don't think the ministry lacks money; they run so many research-related schemes, why should this be left behind," Patwardhan elaborated.
Research funds reduced
Apart from STRIDE, other schemes funded by the union government have also been halted due to a lack of funding. "Everything is in the transition mode. There is another programme called SPARC [The Scheme for Promotion of Academic and Research Collaboration] from the Indian Institute of Technology (IIT) Kharagpur, which is on hold. Then, there is the STARS programme, from the Indian Institute of Science (IISc) Bengaluru which is also on hold. All funding agencies have put everything on hold due to lack of funding," said Singh.
The SPARC and STARS schemes are both centrally-funded research schemes in applied science. In Budget 2021-22, the ministry had significantly reduced the funding for the research schemes. The budget for the SPARC scheme dropped from Rs 40 crore in 2020-21 to Rs 10 crore in 2021-22. The budget for STARS was halved from Rs 50 crore in 2020-21 to Rs 25 crore in the current financial year.
Also Read| Union Budget 2022: Need to raise budget for girls' education, says women's group
Finance minister Nirmala Sitharaman had also announced the creation of the National Research Foundation (NRF,) in line with the recommendation of the National Education Policy 2020, suggesting an increase in spending on research. In her budget speech, Sitharaman announced that the government would spend Rs 50,000 crore over the next five years on research through the NRF.
Close to the Budget 2022 announcement by the finance minister Nirmala Sitharaman, Patwardhan hopes the government stops overlooking "important research projects" like STRIDE. "I sincerely urge the government of India to sanction a budget for schemes like this much more than what ugc had submitted. This money enhances the research potential of higher educational institutions of the country." The Budget session 2022 will begin on January 31 and end on April 8, 2022.
---
Follow us for the latest education news on colleges and universities, admission, courses, exams, schools, research, NEP and education policies and more..
To get in touch, write to us at news@careers360.com.
Know More About
NIRF Rank
3
Rating
4.1/5
Download Brochure