CA Student Protest Row: ICAI Chairman proposes a committee; may bring provision for answer booklet rechecking
CA Student Protest Row: ICAI Chairman proposes a committee; may bring provision for answer booklet rechecking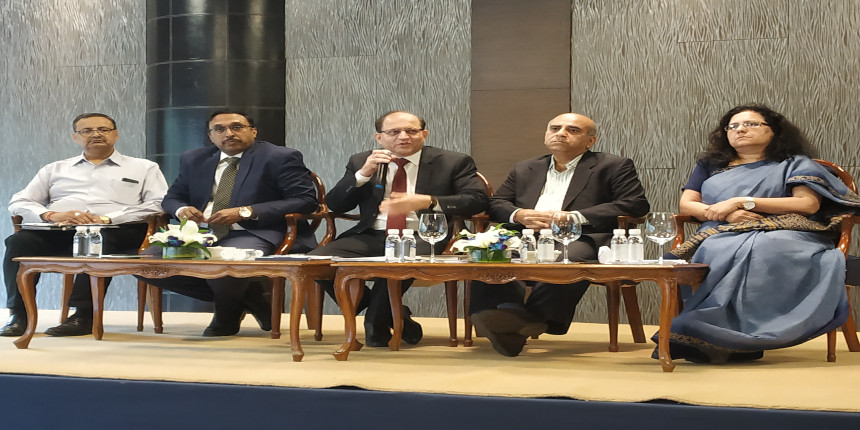 NEW DELHI, September 26- The President of the Institute of Chartered Accountants of India (ICAI), CA Prafulla Chhajed announced to form a special committee dedicated to deal with student complaints and concerns. However, no date has been disclosed as to when the committee will be brought into existence and consider the agitated students' say. This was announced in a press conference held by the ICAI in New Delhi, today, on September 26. The press conference was headed by ICAI President CA Prafulla Chhajed along with CA Atul Kumar Gupta (ICAI Vice President), CA Vandana Nagpal (BoS Director), and others.
The officials said that pre-existing rules and regulations already have multiple checks over the examiners who check the answer books. Even after declaration of ICAI result, students get the option to get the copies of evaluated answer books, and even to verify their answer books. ICAI officials said that they do not restrain in bringing the provision of rechecking of answer books, but the process might take some time. Also, ICAI being a body established through an Act of Law, the government will bring statutory amendments, which is of course a time consuming process.
The CA Student community has been demanding the provision of rechecking of answer books since long, however, the issue is more heated now. The reason involves introduction of 30% MCQ questions from May 2019 exams whose results were announced in August and result of verification of answer books is also released, while on the other hand, the ICAI suggested answers were recently shared for May session of exams on the BoS knowledge portal. Students have been claiming that their answers are not marked at all, or marked incorrectly. Now, ICAI claims that students have the option to proceed after verification, but students say that Regulation 39(4) is a hurdle in getting a remedy.
It may be noted that CA students, as well as non-students, started a protest against ICAI all over India in this matter on September 23. The protest is still on and students are awaiting a solution in this regard. Meanwhile ICAI officials have been sharing their stand on the matter and the multiple stages of assurance in their Examination and Evaluation system saying that "There is no scope for errors in digital evaluation; when it comes to descriptive questions, step wise marks are allotted and if there is any error, there is an option for re-valuation as well".
Stay updated with latest Education News