Campus Placement: How new universities find jobs for freshers without a 'brand' or alumni
Placements: New universities are often located away from major cities, have no 'brand' or alumni bases. Here's how some cross those hurdles.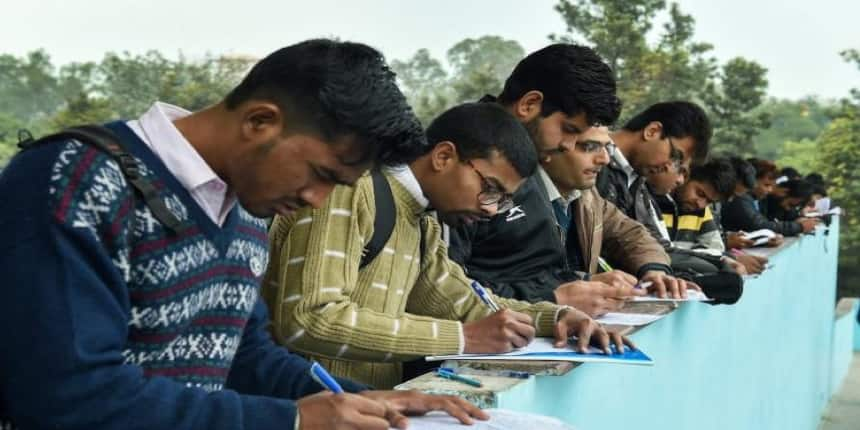 NEW DELHI: Despite having a placement cell for four years, Central University Tamil Nadu's placement rates have been dismal. According to Velmurugan PS, the university's placement officer, most students don't join campus recruitment drives. For those who do, the cell has formulated strategies to ensure job offers.
Recommended :
Get important details about Central University Jammu.
Download Brochure
"We have segregated students into two groups – those who want to apply for higher education and those who wish to join the workforce. Less than 50 percent of our students participate in the placement drive. For those who are interested in jobs, we collect department-wise CVs and send them to recruiters. For example, biotechnology students' CVs are collected and shared with companies that have higher chances of hiring them. Similarly, CVs of M.Com and MBA students are shared with banks and financial institutions," he said.
While well-established institutions have forged close relations with regular recruiters, young universities must contend with saturated job markets, low-paying recruiters, locational disadvantages along with general lack of recognition.
Placement cell coordinators said that government jobs still hold enormous interest, particularly in public institutions. The placement cells, however, encourage students to explore additional opportunities and are streamlining the process.
At Central University Jammu, half of the graduating batches especially in non-professional courses opt for further studies or prepare to sit for competitive exams. "Most students know about only a few options like applying for government jobs or PhDs but among those who participate, the students are now getting offers. For instance, in the ongoing placement drive at the university, nine students from MSc Physics and MSc Chemistry fetched annual packages of Rs. 6.5 lakh," said Viraj Magotra, training and placement Officer, CU Jammu.
Placement cells assist students in creating resumes, honing soft skills, conducting practice interviews, and, most significantly, finding internships.
Also Read| 'Campus placements may reduce but internship stipends, salaries will rise': TeamLease VP
Slump after pandemic
Many tier-two institutions had benefited from the hiring boom during the pandemic but the current global slowdown has dragged placement rates down again.
The placement cell reports of a National Law School founded in 2016 show that the first group of BA LLB and BBA LLB students who graduated during the second wave of COVID-19 did not receive job offers. The institution held its first virtual placement drive in 2022; of the students who participated, 46% found jobs. This year, too, it's been difficult.
"In June, the batch of 2018-2023 will be graduating and the placement process is going on. However, compared to last year, we are off to a slow start. Till date, we have placed only 10 percent of students. A total of 16 companies had signed up. Many of them have completed their processes but have not on-boarded the students," an NLU placement officer told Careers360 on condition of anonymity. "Last year, Ernst and Young had hired 12 students and this year they are hanging on to the CVs but no offers have come yet. I am not very hopeful. Several other HRs have told me that interviews will be conducted but the market is slow. We are not a big institution and we are easily overlooked when compared to others."
Also Read| 7 of India's top law schools placed less than 30% graduates
Efforts to attract recruiters in law firms through moot courts and alternative dispute resolution (ADR) programmes have not helped either. "We have collated student catalogues to be sent to possible law firms and companies. We have not received a good response," the placement officer added.
Central University Tamil Nadu's problem is its location in Thiruvarur district. "Overall, we have a locational disadvantage. While we conduct regular interactions with HR teams from different companies, they tend to opt for students studying in metropolitan cities like Chennai. I have struggled long to pull HRs and recruiters to our campus," said Velmurugun.
HR officials to classrooms
Universities are relying on HR specialists brought in for classes and workshops to develop relationships with potential recruiters.
"They can directly tell students about the criteria they look for while shortlisting candidates. They can tell students about the skills required. The regular interactions keep students up-to-date on how to efficiently answer interview questions," said Magotra of CU Jammu where workshops begin before students start on internships.
"The university held a workshop – Prashikshan pe Samvad – for the students who will start their two-month internship soon. We had invited HR representatives from Coca Cola, Godrej, and other big firms. They clarified students' doubts and helped them understand what they should capitalise on," Magotra added.
At Maharashtra National Law University (MNLU) Mumbai, corporate colloquia helps students network and give them an edge in placements. "We are supporting students by conducting regular interactions with law firm partners. We recently clubbed our alumni meet with a corporate colloquium which focused on partnership with industry," said Chetana Lal, placement teacher in-charge, MNLU, Mumbai. There, the highest package so far has been Rs. 22 lakh and the average is Rs. 12 lakh.
Also Read| 65% of industry leaders consider apprenticeship as talent development strategy: Survey
Internships
Other colleges are now making internships a major component of the curriculum. "Programmes like master's in public administration and economics have been integrated with internship opportunities. However, our goal is to send students for internships for at least a month in the company of their choice. It brings clarity on whether they want to work or apply for further studies," said Magotra.
While there are national law schools in almost every state, not every state has well-known law firms – a popular choice among law students. "Unfortunately, students only think of Tier-I law firms as the best possible employment. We encourage them to look into alternative avenues. For example, from last year onwards we have made internships at nonprofits compulsory for the first-year students. Similarly, the second-year students are sent to intern with tribunals and other state agencies," the placement officer explained. "Experiencing the work first-hand will help them explore beyond traditional roles."
Non-professional courses
While professional degrees like the BVoc, MBA, and MTech typically include internships and placements, these are getting incorporated into non-professional programmes as well. Before graduating, Central University of Jammu's humanities students are advised to complete an internship with a company.
"We have recently helped MA English students get internships as content writers," said Magotra, adding, "We have also helped students in botany honours and zoology honours to sign up for a fellowship programme."
Meanwhile at Central University Tamil Nadu, IT companies are hiring not just computer science majors but also English honours students who typically become school teachers. "This time, several IT enabled services companies came to our campus to hire students from English. Now we are also preparing to create opportunities for students in Tamil, History, Geography and other humanities courses as well," said Velmurugan. However, there's a catch.
Low-paying fresher jobs
While the efforts of placement units have helped increase the number of recruiters, for many profiles, the pay scales are often discouragingly low. The placement cells are therefore making sure that only "suitable" offers reach the students.
"In the last four years, I have seen an increase of at least two-three new companies who have joined the list of recruiters. But schools are paying more than the IT services companies when it comes to freshers. We avoid companies that are offering lesser CTC as that can affect the morale of students and the name of our university," said Velmurugan.
In order to prevent a decline in student participation, MNLU, too, screens out low-paying positions. "Since we are located in Mumbai, the salary package has to match the living expenses of the city. We have a minimum threshold for the packages offered by the recruiters. Below this threshold, we do not engage with recruiters," said Lal.
---
Follow us for the latest education news on colleges and universities, admission, courses, exams, schools, research, NEP and education policies and more..
To get in touch, write to us at news@careers360.com.