CBSE Class 12 exams to begin in 3 days; points to keep in mind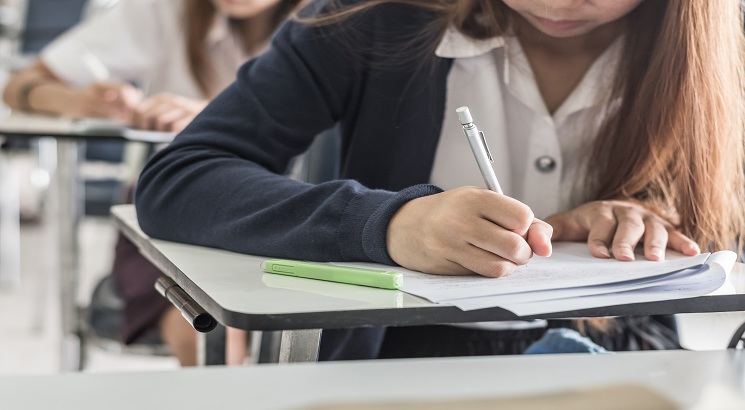 Jasleen Kaur Taneja
|
11th Feb, 2019 - 9:52 a.m. IST
JEE Main College Predictor
Know you Admission Chances for NIT and Other B.Tech College based in JEE Main Score
NEW DELHI, FEBRUARY 11: The Central Board of Secondary Education will conduct the Class 12 examinations 2019 from February 15 till April 4. The board has released the admit card which can be collected from students from their respective schools. It is mandatory to carry this admit card on the exam days. In order to excel in the exams, students must note the important points stated below:
Set a timetable for the revision. Also, take out some time to meditate. It boosts retaining what is learnt already.

For mathematics, make few notes of formulae and solve as many sums as possible. Practice is the key to success.

For better preparation, refer latest CBSE sample question papers and the previous year question papers.

Identify a limited number of direct questions which usually come in the exams & prepare them well. You can also get to know about them from the previous years' question papers.

Increase your reading span i.e read more in less time. This will help during exam.

The question paper mentions the marks each question carries. Use them as a guide to how long the answer is required to be. This will save a lot of time which can be used while writing a long-answer question.

Begin answering the questions to which you know the answers well.

Try and write answers in points with a heading and a brief explanation as per weightage.

Do not leave any question unanswered. Try to attempt all the questions.

You should also be careful to not spend too much time on 1 question. This would less time for others.

In case a question asks you to explain the process involved, write all the steps involved irrespective if the marks allotted to that question.

While answering the case studies, start with questions first and think what the case is looking for. It will help you to take a better understanding.

Draw a flowchart/diagram in support of your answer, wherever possible especially for questions with a weightage of 5 and 6 marks.

Underline all the sub-headings. Presentation matters.

Answer the question as it is asked

Read the question at least twice before answering. Sometimes, tricky questions can be identified this way.

Avoid writing irrelevant points. Too much can be harmful.

While writing an answer, focus on the nature of the question. Answering something that is irrelevant to the question, no matter how good a description it is, will not only waste time but also be given low marks.

In case you are unable to recollect an answer to a question, do not spend too much time on it. Answer the others first and come back to it later.

Check and double-check

Always keep some time for revision while budgeting time.
Wishing students all the very best for their board examinations!
Stay updated with latest Education News
More From Jasleen Kaur Taneja