Delhi Schools to remain closed till November 5 due to bad air quality
Delhi Schools to remain closed till November 5 due to bad air quality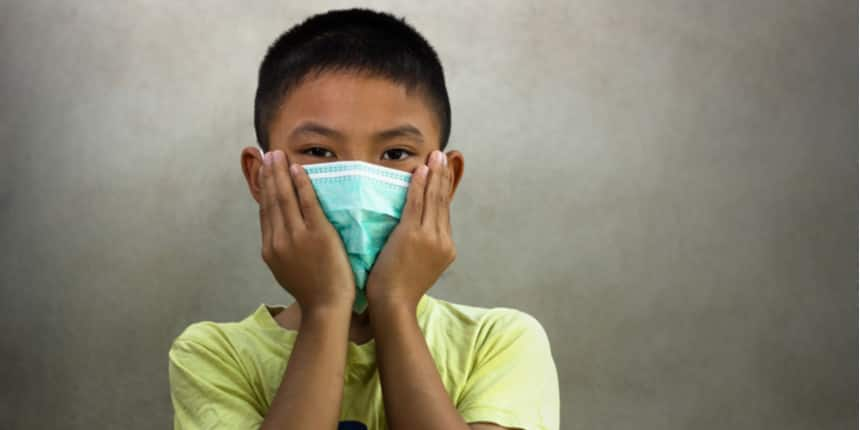 NEW DELHI, NOVEMBER 1, 2019: Delhi Government has ordered all schools to remain closed till November 5, 2019. The decision was taken because of the deteriorating air quality of the Delhi-NCR region. The Air Quality Index (AQI) value of Delhi has reached an alarming level of 459. The air pollution level of the capital region has reached to 'severe' level due to the Stubble burning in the neighboring states of Delhi. The Environment Pollution (Prevention and Control) Authority has already banned the bursting of Firecrackers in the region during the winter season.
In a recent tweet, Delhi chief minister Arvind Kejriwal said, "Due to stubble burning, the pollution level in Delhi is very high, hence the government has decided to shut all schools till November 5, 2019.' CM Kejriwal has also distributed 50 lakh N95 masks to the students of private and government schools.
This step will prevent the children from the adverse effects of air pollution as they are more prone to diseases caused by pollution. In a recent report, 99% of children under age 5 are exposed to PM 2.5. This increased rate of air pollution can cause many respiratory problems in childer's such as asthma, bronchitis, etc. The air quality of all the 37 AQI Monitoring stations of the Delhi-NCR region has been recorded as hazardous.
Reasons for this increased level of Air Pollution
One of the main reasons for Air pollution in the Delhi region is stubble burning in the region of Punjab and Haryana. Most of the farmers burnt the crop residues during Diwali season. This leads to an increased level of air pollution in Delhi and nearby areas. This week around 2,200 instances of stubble burning were recorded in many areas of Punjab and Haryana.

Another major reason is the bursting of firecrackers. The supreme court has already put a ban on firecrackers, only green firecrackers are allowed for a fixed time slot. Yet many incidents of bursting crackers have been reported in the region.
Some Important Facts
The Air Quality Index (AQI) is a parameter of concentration levels of PM 2.5, PM 10, sulphur dioxide and other pollutant particles present in the air. Higher the AQI value, the greater is the level of air pollution. It is broadly classified into six categories-
0-50 - Good
51-100 - Satisfactory
101-200 - Moderate
201-300 - Poor
301-400 - Very poor
401-500 - Severe
AQI above 500 is considered as a 'severe-plus emergency'.
Stay updated with latest Education News
More From Team Careers360