Explainer: How the academic bank of credit will work
Explainer: How the academic bank of credit will work
In January, the UGC released the draft regulations for a key component of the National Education Policy 2020 – the "academic bank of credit". Here's an explainer on how it will work.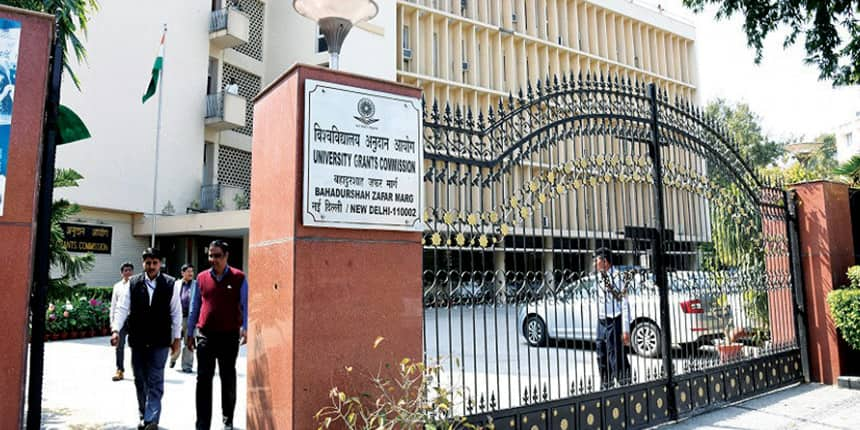 NEW DELHI: A salient point in the National Education Policy 2020, the academic bank of credit (ABC) is meant to facilitate the movement of students in and out of programmes, and from one programme to another, by easing the process of storing and transferring "academic credits" leading to a degree. It is part of a draft proposal intended to enhance flexibility in the higher education system. In January, the higher education regulator, University Grants Commission, released its draft regulations for the 'ABC' for public comment. The scheme will be rolled out from the 2021-22 academic year. Here's how it will work for students and institutions.
What is an academic credit?
Credits are calculated by the number of hours of theory, tutorial or laboratory work that a student completes in a course. Typically, this is one hour of theory or tutorial or two hours of lab work per week for a semester.
What is the academic bank of credits and how will it help?
It will be a virtual repository or database of credits that will "store" online the credits earned by each student individually. Like in a traditional bank, students will hold individual "accounts" in which they can deposit credits earned as they go through a programme or do a course. They may earn these credits at different institutions as well and the ABC will facilitate the recognition, transfer and "redemption" of credits. Each student will become an account holder and be provided a unique identification number and standard operating
procedure (SOP).
This service will be managed by the ministry of education and the UGC.
Will all credits have to be earned at the same institution?
No. The ABC will allow students to choose from courses offered by different participating institutions. Since a single institution may not teach every course a student is interested in, they can pick what they want to study where and when with the bank collecting all their "credits". The courses can lead to degrees, diplomas or certificates.
Undergraduate degrees can have a duration of three to five years. Will all credits have to be collected within that duration?
No. The bank is being set up to make that rigid framework of years and institutions more flexible. The credit storage system allows a student to study at their own pace as well. Students can exit a programme without completing and have the records of whatever courses they have covered stored in the ABC. When they are ready to rejoin a programme, those credits can still count toward the final degree and be "redeemed". This will allow multiple entry and exit. It will also lead to mobility across disciplines, institutions and academic programmes.
How long will the ABC store credits?
Credits stored in the ABC will be valid for a maximum of seven years or as fixed for a specific discipline. All credits deposited in an "academic account" will have a "shelf life of at least up to five years" from the date of earning the credits or as fixed by the institution, whichever is higher.
How will the banking of credits lead to a degree?
The credits accumulated can be redeemed - like a fixed deposit - to obtain a qualification. That can be a certificate, diploma or degree, depending on the credits earned. Once redeemed, a credit cannot be used again toward another qualification. However, a student must apply to redeem the credits for a degree within one semester of collecting the total number of credits required for a qualification.
The academic bank of credit will not award degrees. The power to award degrees will remain with the eligible and participating higher education institutions. However, it will provide authenticated records of credits earned by students from approved institutions.
The ABC will also allow students to study different courses from different disciplines without ever falling into one subject domain. Provided they collect the full number of credits the UGC requires for an undergraduate degree, such students will be awarded a Bachelor of Liberal Education (B.LE) degree.
How will the fee be determined?
The participating institutions will charge by the course rather than by the programme. The course fee, in turn, will be based on the number of credits involved. The ABC will itself charge a "credit processing fee" to maintain a student's account. "It would be fixed appropriately to encourage maximal usage of the ABC scheme by students," says the document.
What will be the ABC's functions?
The ABC will deposit credits awarded by registered institutions in students' accounts. It will also validate the credits as per UGC guidelines and norms. The bank will accept credit documents only from the institution and not directly from the student. Only credits submitted by an eligible and participating institution will be accepted for storage and validation by the ABC.
The registration of institutions and services will be a critical function of the academic bank of credit.
Which programmes will be covered under the scheme?
The bank will cover all higher education programmes under the UGC's purview as well as professional courses such as engineering, medicine, dentistry, law and others. However, many of these are regulated by separate professional bodies and their approval will be sought for the credit bank scheme.
Courses offered on government e-learning platforms such as SWAYAM, NPTEL, V-Lab or that of a university, will also be considered for credit transfer and accumulation.
How does an institution become eligible for ABC membership?
Only institutions that are judged to be performing well will be allowed to join the scheme. Universities, colleges and autonomous institutions that have been awarded an "A" grade by the National Assessment and Accreditation Council (NAAC) or rated high by a similar body will be eligible.
If an institution's grade slips after joining, its membership will be nullified. However, students who were enrolled before the change of accreditation status will still be allowed to store and transfer credits in the ABC.
What must an institution do?
The institution will have to grant admission to both individual courses as well as full degree programmes. At present, admission is granted only to the full degree programmes.
The institutions must have the appropriate infrastructure – audio-visual, electronic resources, virtual classrooms and studios, high-bandwidth internet connectivity. They must have a dedicated page on their websites for the ABC and provide students counselling and guidance.
Write to us at news@careers360.com.
More From Pritha Roy Choudhury