IGNOU early result for Dec 2019 TEE declared; registration, re-registration 2020 extended till Feb 15
IGNOU early result for Dec 2019 TEE declared; registration, re-registration 2020 extended till Feb 15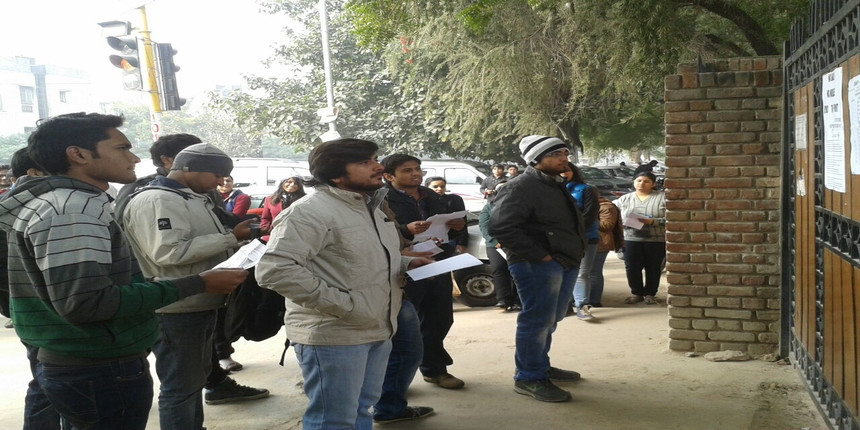 NEW DELHI: The Indira Gandhi National Open University (IGNOU) has released the early result for IGNOU December 2019 Term End Examinations, for the final year students on January 31, 2020, at ignou.ac.in. It must be noted that this result is not the regular one and has been declared only for special cases of students wherein, for instance, a candidate has been either selected for any post or has applied for further studies. Such candidates can only check their IGNOU early result by submitting the documentary evidence (proof) against the early declaration of result to the concerned evaluation centre along with the fee payment of Rs. 1000 per course. The IGNOU December 2019 TEE result for all the other candidates and courses is expected to be out in February 2020.
Besides releasing the Dec TEE early result, the varsity has also extended the registration date for January 2020 session till February 15. Earlier, the last date for IGNOU January 2020 registration session was January 31, however, now IGNOU has decided to give another 15 days for aspiring candidates to register for admission. It's for the fourth time that IGNOU is extending the registration date. Initially, the deadline for IGNOU registration was December 31, 2019, but it was given additional 20 days and was extended till January 20. Further, the deadline was again extended till January 31, and now again for the fourth time the deadline has been extended till February 15 for the Indian students and till February 20 for the international students.
While the registration window will be open for fresh aspirants till February 15, the already enrolled candidates, who will go into the next semester/year, have also been given a 15-day window to re-register. Now, re-registration for the next sem/year can also be done till February 15. The earlier deadline for IGNOU re-registration was January 31, 2020. Thus, candidates who have not registered or re-registered yet can do the same in these 15 days.
There are two admission cycles at IGNOU- January and July for which the university conducts Term End Examination (TEE) in the months of June & December. The university conducts entrance test only for programmes like B.ED/M.Phil/PhD./MBA. For admission to rest of the courses including MCA/MA/MSc/MTTM/PGD/Diploma/Advanced Certificate Programme/Certificate programme/Post Graduate Certificate/Awareness Programmes/Appreciation Course, etc there is no entrance test. IGNOU offers around 277 programmes at all levels and around 3 million students are said to be enrolled at IGNOU in various courses.
Stay updated with latest Education News