IIHMR University, IIHMR Bangalore launch elective course on Public Health Nutrition
IIHMR University, IIHMR Bangalore launch elective course on Public Health Nutrition
IIHMR University has launched an elective course on Public Health Nutrition jointly with IIHMR Bangalore to impart basic public health nutrition understanding and enhance knowledge and skills for practice.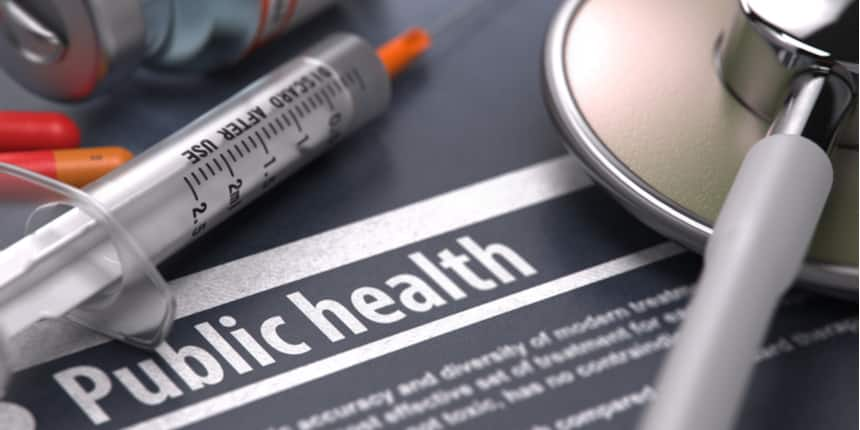 New Delhi: Indian Institute of Health Management Research (IIHMR) University and IIHMR Bangalore have jointly launched an elective course on Public Health Management. The last date to apply for the course is April 20, 2021. The ten days course is completely online and will be held from April 26 to May 7 from 6 pm to 8 pm. This elective course on Public Health Nutrition is free of cost. However, candidates will have to pay Rs. 500 for getting a certificate.
SD Gupta, Chairman, IIHMR University, said, "The programme shall focus on understanding nutrition-related health problems, their prevention, their significance and control strategies in India. The programme highlights in understanding the importance of nutrition education and promotion of public health in India."
By taking this course, candidates will be able to understand the basics of public health nutrition and develop keen knowledge and skill in the subject, he added.
IIHMR Elective Course On Public Health Nutrition Highlights
10 days course

Free course participation

3 credit hours

Offered by IIHMR University in collaboration with IIHMR Bangalore
Elective course on Public Health Nutrition fee
The university has offered free enrollment to interested candidates and thus, they will be able to participate in the classes free of cost. However, in order to get a certificate for attending the ten days elective course on Public Health Nutrition, candidates will have to pay Rs. 500.
Who all can apply?
Candidates who have completed their bachelor's and master's degree in Public Health, General Management, Health, Hospital, Pharmaceutical, Rural Management, Life Sciences, Social Sciences, Ayurveda, Physiotherapy and Home Science can apply for this elective course. Doctoral students, research scholars and working professionals from the social development sector can also apply.
About Elective Course On Public Health Nutrition
This ten days course curriculum will contain topics like public health nutrition; its role and scope in India; food and nutrition security; interactive nature of nutrition-infection-disease management; triple burden of malnutrition and nutrition policies and programs etc.
PR Sodani, President, IIHMR University said, "The objectives of the course are to integrate basic knowledge while enhancing skills of public health nutrition among participants. The course intends to sensitize the social development sector professionals for meeting the challenges of nutrition and health."
The course will be based on lectures and panel discussion. During the course, students will be able to learn through quizzes, videos, hands-on exercises etc. They will also be provided with the reading materials and handouts during the programme. The course will focus on 20% class participation, 35% of mid-term evaluation and 45% of end-term evaluation.
Write to us at news@careers360.com.
Follow Us on Telegram For Latest Updates - Click Here.