IIM Calcutta's northeast entrepreneurship programme is focussing on students
IIM Calcutta-NEC's start-up programme is specially designed to help student entrepreneurs. It has received thousands of applications.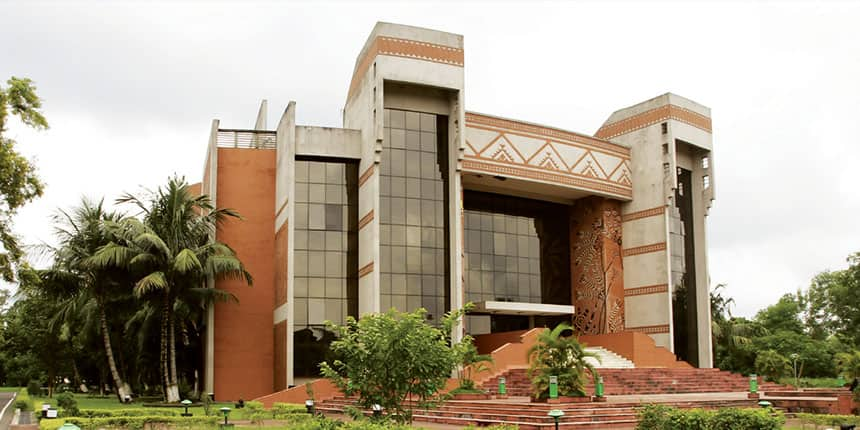 NEW DELHI: The Innovation Park at the Indian Institute of Management (IIM) Calcutta will help start-ups from the eight north-eastern states gain a foothold in the market. The programme will select 270 new fledgling businesses to support, both with skills and mentorship and seed-funding.
Launched in September 2022, the North East Entrepreneurship Development Programme (NEEDP), is a collaboration between Innovation Park at IIM Calcutta and the North East Council (NEC), a nodal agency for the economic and social development of the North Eastern Region. The eight states it will cover include Arunachal Pradesh, Assam, Manipur, Meghalaya, Mizoram, Nagaland, Sikkim and Tripura.
The NEEDP will find and fund 270 start-ups from the eight states and has a total budget of Rs 7.5 crore. The NEEDP aims to create a single programme which will aid the start-up ecosystems of the north eastern states, especially those which lack adequate funding and support.
Also Read| How IIMs, top B-schools are helping soldiers transition to the corporate world

The programme, which has received "thousands" of applications, is specially designed to encourage young and student entrepreneurs. Programme officials have been conducting university-specific outreach programmes and creating separate selection criteria for young and mature start-ups.
"The programme was started by the NEC with the thought that while most of the states in the northeast are doing their part in developing start-ups in their respective states, there are some states which are lagging because of funding issues and other ecosystem-related issues," said Pranjal Konwar, chief operating officer of IIM Calcutta Innovation Park (IIMCIP).
"The leading states are Assam, Meghalaya, Arunachal Pradesh and Mizoram. But in others, although people might be doing it at the ground level, at the national level nothing was happening," said Konwar.
IIM Calcutta innovation park
IIM Calcutta Innovation Park, the knowledge-partner for the programme, has been running start-up missions for Assam, Arunachal and Meghalaya since 2016 and is the supporting partner to the Mizoram government.
"This year, in the national start-up state ranking, Assam and Meghalaya fared very well. In category B, which excludes Delhi and Assam, Meghalaya topped and Arunachal Pradesh was second. All of these initiatives are driven by IIMCIP," said Konwar.
In the Start-Up Ranking of States 2021, released by the ministry of commerce and industry, Assam emerged as one of the leaders in category A and Meghalaya had topped in the category B for states with less than 1 crore populations
"Taking cognisance of IIMCIP's work in the region, North East Council decided that they can leverage our experience in our region and try to support entrepreneurship development of all the states in the north east through a singular programme and that's how NEEDP was formed," said Konwar.
Selection, sectors
The NEEDP programme had opened applications till October 31. A total of 270 start-ups will be selected for funding and further training. At the time of writing, "a couple of thousand" applications had already been submitted. The programme authorities couldn't tell what type of start-ups have applied but said that the traditional strength of the region has been in agricultural, information technology, tourism, education, crafts and handlooms.
"The selection procedure will be in three stages. Once we get some applications we will do a ranking and based on that we will do a state-wise pitching round. After which, there will be a final round in Guwahati for identifying the 270 start-ups," said Konwar.
Also Read| Unequal degree? Online MBA yet to win confidence of students, recruiters

Out of these 270 start-ups, 150 will be identified for incubation and 120 will be identified for pre-incubation.
"The difference between incubation and pre-incubation is that participants come with different levels of maturity. Anyone who has come up with ideas and is ready with a product to get into the market – these are the people who we want to take in and help with launching a product. These fall into the pre-incubation category. The ones who are already launched and are getting early traction or now need to scale up will be in incubation," said Konwar.
Aiding student entrepreneurs
Authorities in charge of the programme said that this separation was made to aid student entrepreneurs.
"This will be helpful for students as a lot of them these days are working on prototypes but might not have reached out to customers yet. Usually, what happens is that they are disadvantaged in the start-up meets which might have revenue as a criteria and the students will have a weak proof of concept. This pre-incubation section in NEEDP will benefit students," said Rajarshi Sarma, project head of NEEDP.
The authorities are also holding outreach programmes in some of the major universities in these states.
"So far, we have done 10 outreach programmes. We started with Tezpur University in Assam, then we did one in Shillong [Meghalaya], then in Arunachal Pradesh we did three programmes and a few in Nagaland. We will be conducting one in Manipur and Tripura soon," said Sarma.
Once the start-ups are selected for the six-month NEEDP programme, they will receive three types of interventions: mentoring, boot camps and funding.
The interventions
During mentoring, the start-ups or entrepreneurs will be assigned a mentor each who will provide monthly mentoring sessions. These mentors include people with successful start-ups as well as IIM Calcutta faculty.
Then, there will be three capacity-building boot-camps which will be a classroom programme. The final intervention will be funding in which the start-ups will receive grants upon completing tasks assigned by the mentors.
Also Read| MBA Colleges: How top B-schools fare in placements, salary, inclusion

After the programme is completed, the best start-ups will get a chance to pitch their projects to prospective investors gathered by the IIMCIP.
"During this, we will help them with market connect. We will also help them pitch their products better. There will be multiple practice sessions and finally, the better ones of the lot will be presented in front of investors. So, after the incubation we again handhold them so that they are ready for follow-on funding," said Konwar.
Moreover, of the 270 start-ups, 120 in incubation will get Rs. 3 lakh each and the best 20 of these will get another Rs. 7 lakh. Similarly, 150 start-ups in pre-incubation will receive Rs. 1 lakh each and the top 25 among them will receive an additional Rs. 4 lakh.
---
Follow us for the latest education news on colleges and universities, admission, courses, exams, schools, research, NEP and education policies and more..
To get in touch, write to us at news@careers360.com.
Know More About
NIRF Rank
3
Rating
4.9/5
Download Brochure