IITs dominate first QS India University Rankings; IIT Bombay leads
IITs dominate first QS India University Rankings; IIT Bombay leads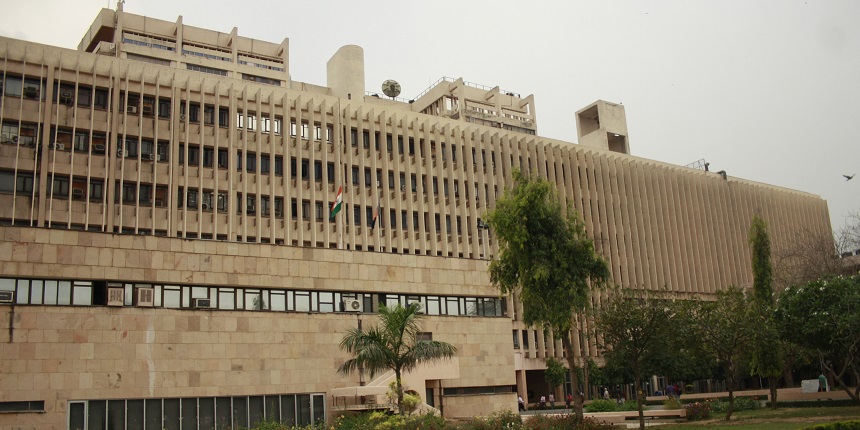 NEW DELHI, OCTOBER 22: Out of the top 10 positions in India, seven have been grabbed by the Indian Institutes of Technology in the inaugural 'India University Rankings 2019 by Quacquarelli Symonds (QS). IIT Bombay is at the top position, followed by Indian Institute of Science (IISc), Bangalore. The former has surged ahead by scoring in the area of academic reputation and employer reputation.
As many as 11 institutions have achieved a perfect score of 100 for the staff with PhD indicator, thus demonstrating the strong research focus at these top institutions.
IIT Madras, IIT Delhi and IIT Kharagpur are the other three institutions among top five in the rankings. University of Delhi (DU) and University of Hyderabad (UoH) are the other two non IITs among the top 10 institutions.
IIT Bombay has the overall score of 49.4 and it is also the highest scorer for both academic (54.5) and employer (71.2) reputation parameters, two of the metrics used to compile the ranking. The second-ranking, IISc Bangalore has achieved the highest score for two indicators – papers per faculty and staff with PhD – and in 'Citations per Faculty', it has scored 100.
QS has tweaked its methodology for ranking of Indian institutions as it has used eight indicators, against the five used for the world university rankings. Some indicators are common to both, while some others have been included to reflect the priorities and challenges specific to universities in the region, such as recruiting more highly qualified academic staff.
The eight indicators with the weightages are : academic reputation (30%); employer reputation (20%); faculty/student ratio (20%); staff with a PhD (10%); papers per faculty (10%); citations per paper (5%); international faculty (2.5%) and international students (2.5%).
| | | |
| --- | --- | --- |
| Rank | Name | Overall Score |
| 1 | Indian Institute of Technology Bombay (IITB) | 88.5 |
| 2 | Indian Institute of Science Bangalore (IISc) | 84.7 |
| 3 | Indian Institute of Technology Madras (IITM) | 81.2 |
| 4 | Indian Institute of Technology Delhi (IITD) | 82.2 |
| 5 | Indian Institute of Technology Kharagpur (IIT-KGP) | 77.9 |
| 6 | Indian Institute of Technology Kanpur (IITK) | 75.1 |
| 7 | University of Hyderabad (UoH) | 65.7 |
| 8 | University of Delhi (DU) | 65.8 |
| 9 | Indian Institute of Technology Roorkee (IITR) | 64.5 |
| 10 | Indian Institute of Technology Guwahati (IITG) | 62.8 |
Stay updated with latest Education News