Incubating social change: How IRMA is helping rural and social enterprises find their feet
Incubating social change: How IRMA is helping rural and social enterprises find their feet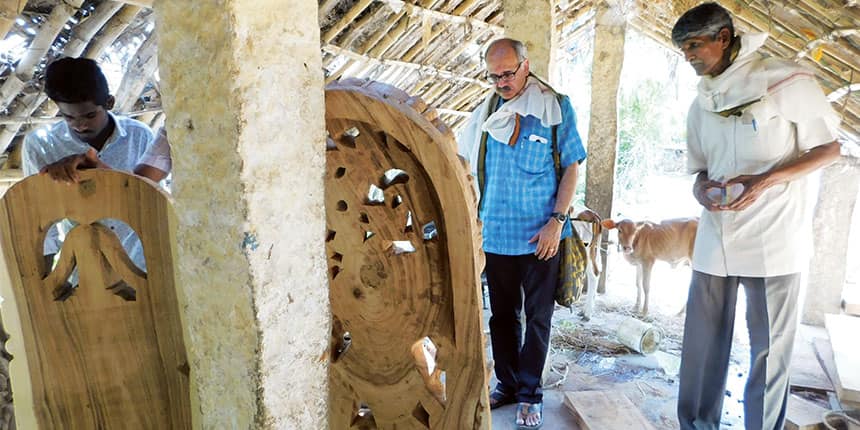 Grassroutes Journeys, a Mumbai-based social enterprise that promotes rural tourism, would have found it harder to set up in Andhra Pradesh without C Shambu Prasad stepping in. In 2018, when it made its first foray into the state to help residents of three villages set up homestays, its team didn't even speak Telugu. Prasad visited the villages in May 2018, bearing advice for both villagers and the organisation.
Prasad, a professor at Institute of Rural Management Anand, Gujarat, is coordinator for the institute's business incubation centre. It supports rural and social enterprises and non-profits and trains entrepreneurs from marginalised communities. Over the three years that it has been around, the Incubator for Social Enterprises and Entrepreneurs for Development (ISEED) has helped several businesses involving rural populations, including farmers and craftsmen. It has trained new entrepreneurs with little education and exposure to the world outside their villages to run enterprises, maintain accounts and set up self-help groups. It also runs a free, government-supported programme for the historically-marginalised Scheduled Castes and Tribes (SCs and STs).
"This is a very different kind of incubation centre," said Prasad. "Our work is largely with early-stage social enterprises. We work on rural, social and collective enterprises which very few campus incubators work on. We work with farmer-producer organisations – almost no other incubator in the country does."
From April, ISEED, which is largely government-supported, started developing entrepreneurship training modules in Hindi. "This year, we're planning to hold workshops in the vernacular. In our work with the SC-ST community, our clientele has challenged us because we've had to communicate many of our concepts in Hindi. There's a lot of material on start-ups in English but not in the vernacular. We are also trying to see what the requirement is for women in urban slums, for example. That requires a different kind of curriculum." The module is now being tested.
Following are three enterprises that the centre has supported over the three years:
Mainstreaming millets
MN Dinesh Kumar and his enterprise, Earth360 Eco Ventures, are trying to change the way Anantapur farmers have cultivated their land for four decades. In this drought-prone part of Andhra Pradesh, farmers shifted from rotating crops to monocropping of groundnut over large tracts of land around the 1970s. "It affected the ecology, the soil quality, and the crops also became vulnerable to pests and diseases," said Kumar. This led to diminishing yields and left farmers in debt.
Millets that farmers once grew for their own consumption gave way to rice procured through the public distribution system.
Kumar has been trying to encourage Anantapur farmers to grow millets since 2000-2001 but they were reluctant. "They saw millets as poor man's food," said Kumar. By then, they had also lost the skill to process millets by hand at home.
In 2009, Kumar set up Earth360 Eco Ventures to make growing and trading in millets attractive. "The millets value chain was totally disorganised and the company was set up to address those challenges," he said. "ISEED helped us organise our operations and network with groups across the country." They now "directly deal" with 300-500 farmers but that will grow once the technical challenges of processing millets are met on a large scale.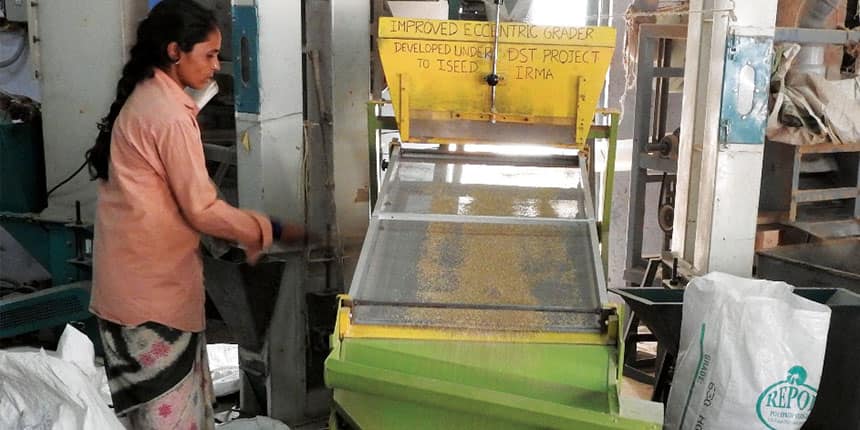 ISEED has helped Earth360 develop machines to process millets
The incubator's chief contribution was to help the company secure a grant from the government's Department of Science and Technology to build machines to process millets. Millet Machine and Tools was set up as an extension of Earth360 by Kumar and some friends, all engineers. With two DST grants of Rs. 5 lakh and Rs. 7 lakh, they set up a workshop in Kadiri, a town in Anantapur district. The outfit has built a prototype for processing millets.
Rural tourism
In 2018, ISEED helped residents of Venkatagiri, Madhavamala and Srikalahasti villages set up craft centres in Andhra Pradesh – rural tourism businesses to supplement their incomes. Venkatagiri produces saris; Madhavamala is known for woodwork; and Srikalahasti is home to kalamkari artists.
Mumbai-based Grassroutes Journeys began promoting rural tourism in Maharashtra in 2009. In December 2017, it won a state government contract to set up homestays in these villages. "Although we have models on setting up, it is always good to know local stakeholders," said Misha Bhatt, who oversees Grassroutes' government collaborations. ISEED linked the team to other social enterprises, academics working on similar areas, farmer-producer organisations and local administration.
Prasad visited Madhavamal and Srikalahasti in May 2018. "We didn't even know the language but Prof. Prasad, who is from Andhra, did," said Bhatt. The project is run in partnership with the Andhra Pradesh Tourism Authority.
Residents of other rural centres on Grassroutes' map have attended IRMA's workshops. "Social entrepreneurs don't get the sort of seed funding other start-ups get. It's very difficult for villagers to connect, attend workshops, get trained," explained Bhatt. "ISEED offers excellent training on things like accounting and project planning. It allows entrepreneurs from different states to meet, share ideas and co-create." They are now collaborating on developing a training module on community-based tourism.
Collecting, sorting, recycling
In 2012, Ashish Agarwal was part of a team of IRMA students that developed a business model for rag-picking women. It was for a competition at the Indian Institute of Human Settlements, Bengaluru. "We had no intention of taking it further," he said. But IIHS staff put him in touch with Ahmedabad NGO Manav Sadhna. Many of the children the NGO worked with had mothers and sisters who were rag-pickers.
Upon graduating, Agarwal joined a World Bank project in Bihar. Before leaving for the state, he built "a final model" for a business that would be self-sustaining and address women's empowerment and waste-management, for Manav Sadhna. By November 2014, when it was ready to launch, Agarwal was in Bihar. He went back to attend the launch and "never left". Paryavaran Mitra, an NGO allied with Manav Sadhna, was born.
It runs four waste collection centres in Ahmedabad slums, all run by women.Women rag-pickers are organised and work with the centres instead of junkyards where they were exploited. Collectively, the centres empower 250-300 "sisters" who find support also if their husbands are unemployed or children out of school. Even their health is taken care of. Last year, Paryavaran Mitra teamed up with the United Nations Development Programme and Ahmedabad Cantonment Board to collect and process waste from the 3,500 households in the cantonment. Over the past six months, ISEED has trained some of the women at the four centres to set up and run self-help groups and connected the NGO with similar enterprises and models elsewhere. It has also extended financial assistance to Agarwal for six months.
Write to us at news@careers360.com
More From Team Careers360