Jharkhand HRD minister to go back to school, applies for Class 11
Jharkhand HRD minister to go back to school, applies for Class 11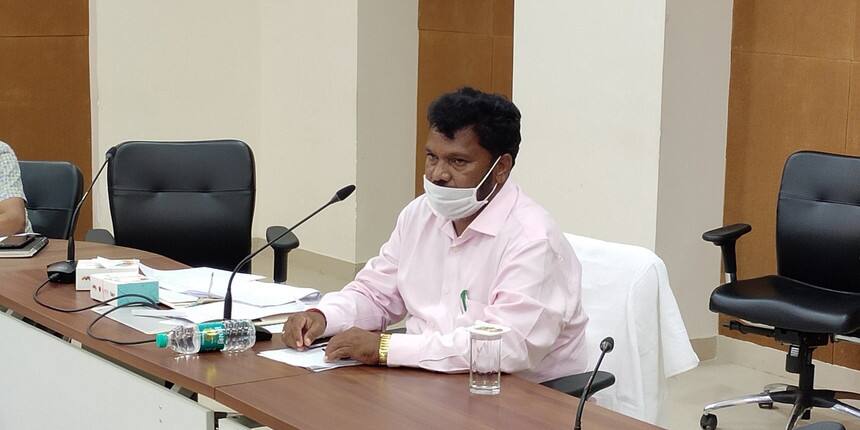 NEW DELHI: Jharkhand human resource development (HRD) minister Jagarnath Mahto has applied for Class 11 as a "response to the critics" who criticised the minister for having only a matriculation, or Class 10, certificate. HRD minister Jagarnath Mahto said that he will be aiming to pass his Class 12 exams.
HRD minister Jagarnath Mahto said :"The day I joined as HRD minister some people started questioning my position as education minister as I have only passed Class 10. I am passionate that I will do something about this. I will study and I will also make sure that better studies are available in Jharkhand."
The 53-year old said that he will manage both administration and classes simultaneously. "I will pass intermediate and that will be my response to the critics," Mahto said. The minister also said that 4,416 model schools are provisioned to be opened across the state.
Mahto has applied at Devi Mahto Inter College, Nawadih, a government-run inter college, in Bokaro district, according to Hindustan Times.
स्वयं में सुधार करके शुरुआत कर रहा हूँ।
मैट्रिक पास करने के बाद, परिस्थितियों ने मुझे शिक्षा से दूर किया था...आज उसी दूरी को पाटने की अभिलाषा ने प्रेरित किया है..
इंटरमीडिएट के शिक्षा हेतु , मैंने अपना नामांकन #देवीमहतो_इंटर_कॉलेज_नावाडीह में किया है। pic.twitter.com/YwUXF6oklT

— Jagarnath Mahto (घर में रहें - सुरक्षित रहें) (@Jagarnathji_mla) August 10, 2020
Also read:
Write to us at news@careers360.com.