National Education Policy: Draft recommends measures against 'Harmful' Coaching Culture
National Education Policy: Draft recommends measures against 'Harmful' Coaching Culture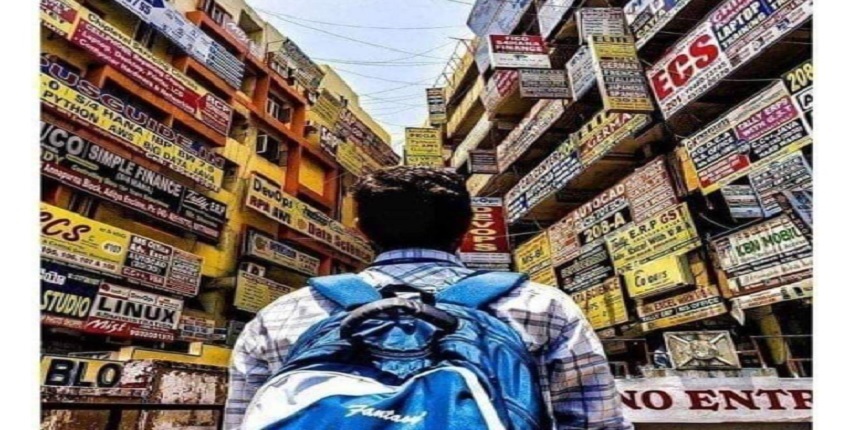 NEW DELHI, JUNE 10: Students have become slaves of coaching institutes. They are being taught to only face competitive exams. Coaching institutes are promoting rote learning and not imparting actual knowledge, former Minister of Human Resource Development, Prakash Javadekar sometime back had expressed his feelings and the Draft National Education Policy seems to be carrying the same sentiments in letter and spirit, which has been submitted to the Government. The Draft NEP has termed the existing Coaching culture as 'harmful' for children.
Though the Draft NEP touches upon the 'Harmful' aspect of Coaching culture and has suggested a slew of measures for changing the assessment process and making the Board exams easier. It has not suggested any regulation to bring checks and balances in the way Coaching institutes function. The coaching industry is India is a parallel system of education which starts from class I and goes up to the level of competitive examination.
As per a recent survey by Assocham, nearly 87% of primary and up to 95% higher secondary school students attend private coaching classes. The Zion Market Research report estimates the global private tutoring market at approximately USD 96,218 million in 2017 and is expected to generate around USD 177,621 million by 2026, at a CAGR of around 7.1% between 2018 and 2026.
The Coaching Menace
Recently, Surat was in the news where a building of a Coaching Centre caught fire and as many as 20 children were killed, raising a very serious question on millions of coaching centres running all over the country where millions of young innocent citizens of this country go, thinking this would pave the path for their better future.
Another ASSOCHAM study reveals that close to 70% of parents from the uppermost to the bottom strata of the society are ready to pay a hefty sum to these coaching institutes in the name of education. As per the study, they are of the view that coaching classes help their kids prepare better for entrance and competitive exams and are the sure-shot gateway for securing admission in prestigious institutions like the Indian Institute of Technology (IIT), AIIMS and IIMs.
In February this year, the Supreme Court while hearing a petition observed that private coaching centres in the country need to be "regulated" as these cannot be wiped out and asked the Central Government to frame guidelines in this regard.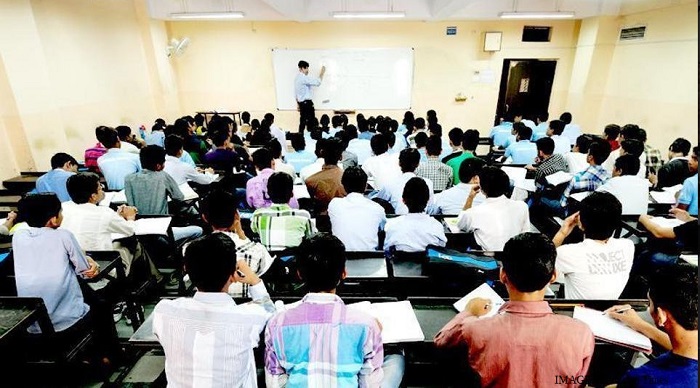 There have been positive signs with Odisha becoming India's first state to introduce a Bill, 'Odisha Coaching Institutes Act 2017' that aims to regulate coaching centres. The Bill mandates coaching centres to register with respective district collectors' office with a registration fee of Rs 5,000, within one month. They are also required to submit details such as strength, academic qualification and experience of teachers, quality of education and curriculum. Bihar too has some regulations in place to regulate the functioning of coaching institutes.
Draft NEP: Hitting on the Coaching Culture
speaking about the perils of Coaching culture, the Draft states that the current nature of examinations and the resulting coaching culture of today-are doing much harm, especially at the secondary school level, replacing valuable time for true learning with excessive examination, coaching and preparation.
Going in further details, the K. Kasturirangan Committee has stated that the present system of Class 10 and 12 board exams lead to stress and promote coaching culture. The panel has suggested incorporating a flexible system spread over the four years between class 9 to class 12, students can take board examination in a subject of their choice.
It has also recommended that students should be allowed to retake the tests if they feel they can study and do better. As per the Draft, the Class 10 and 12 Board Examinations place an enormous amount of pressure on students over just a few days of their lives. The harmful coaching culture results from the fact that students' lives depend so heavily on their performance over these few days, that all other considerations in a students' life become secondary.
In particular, real understanding, thinking, analysing, doing, and learning takes a secondary seat to mugging, rote learning, and obtaining coaching for performing on these life-altering examinations.

Changing the Board Examination
The expert panel in the Draft NEP has said that Curriculum changes must be accompanied by changes in assessment procedures and mechanisms. The very aim of assessment in the culture of our schooling system must shift from one that primarily tests rote memorisation skills to one that is more formative, promotes learning and development for our students, and tests higher-order skills such as analysis, critical thinking, and conceptual clarity.
The Draft reads, "Learning assessment must shift towards testing only the understanding of core concepts and knowledge, along with higher order capacities such as critical thinking, analysis, and application; this approach must be used throughout the educational system and throughout all subjects, including on school examinations, Board Examinations, entrance examinations for universities, university examinations, and examinations for employment."
The Draft Policy emphasises on making the examination process a learning experience rather than a life deciding event, therefore reducing the dependency on coaching institutes. It states that examinations should be a process from which one can learn and improve in the future; the current Board Examination system does not line up with these goals. These various negative effects of the current Board Examination system are also seen in the current university entrance examination system – in particular, there is a corresponding harmful coaching culture and further incentives for early specialisation and rote learning.
To revamp the Board examinations the Draft Policy has recommended for:
• Board Examinations should be given in a range of subjects to encourage holistic development;
• Students should be able to choose many of the subjects in which they take Board Examinations, depending on their individualised interests;
• Board Examinations must also be made "easier", in the sense that they test primarily core capacities rather than months of coaching and memorisation;
• Students should be able to take a Board examination in a given subject in whichever semester they take the corresponding class in school, i.e., whenever they feel most ready; and they should be able to take any such subject Board Examination again if they feel they can study and do better.
• Board Examinations in each subject may replace the in-school final examinations for the semester or year-long courses, whenever possible, so as not to increase the examination load on students.
Way Forward
The idea behind such recommendation is to prevent the ill effect of coaching culture as the Draft states that such a system is used by many countries, where coaching cultures for Board Examinations have not developed due to their structure. In the prescribed system, students will be able to choose the range of subjects that they are interested in, and each university will be able to see each student's individual subject portfolio and admit students into their programmes based on individual interests and talents.
However, the Government needs to ponder over framing regulation to regulate the functioning of coaching institutes, which has grown huge and have become a challenge to the school education system.
Following the Surat incident, a PIL has been filed in the Supreme Court pleading it to issue a direction to the Central government to regularise private coaching institutes by laying down regulations/ scheme providing for minimum standards for running coaching institutes.
Delhi-based Lawyer, Pawan Prakash Pathak who has filed the PIL says, "The increasing number of coaching classes mushrooming over time seemingly has led to a parallel education system. These institutes largely remain unregulated and are not governed by any rules or statutes. There are few exceptions to this norm and Bihar is one such example. However, with the regularisation of these private institutes, aspects such as basic facilities, fees, and safety measures will have to be in consonance with the guidelines. After initial resistance, the regulations will create a better scenario."
Coaching institutes have become indispensable due to soaring cut-off marks and increased competition. Various other factors such as exam anxiety, peer pressure, parents' lack of time etc. have also contributed to the rise in the number of children enrolled at coaching centres in addition to attending regular school, the petition avers.
Though the Draft NEP has tried to hit right spot highlighting the detrimental effects of coaching culture, it is to be seen how the Government now proceeds in this issue.
Stay updated with latest Education News