NEET 2019 - Are you ready for D-Day?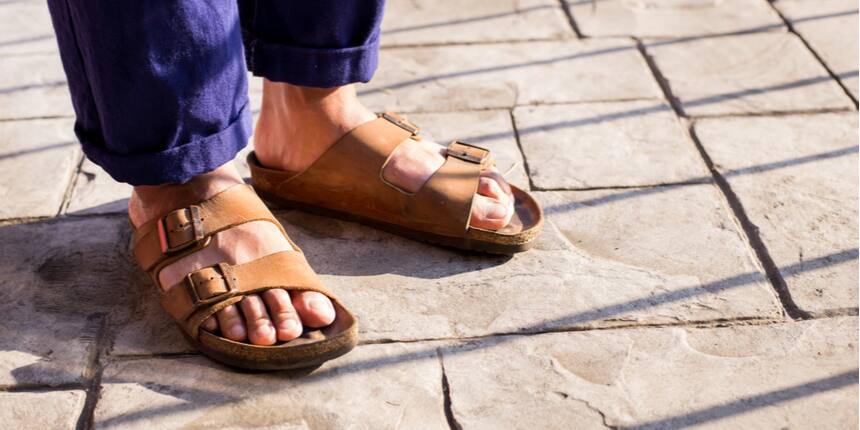 NEET Online Preparation
Crack NEET 2020 with NEET Knockout Program, If you Do Not Qualify- Get 100% MONEY BACK
New Delhi, May 3: There is only a day to go before the most awaited event of the year, NEET 2019, which will be held on May 5 (2-5 pm). Given the proximity of the exam, there is no doubt candidates are busy doing last revisions and rehearsals to ensure everything is in place for the big day. Interestingly though, at this stage it is less about slogging 10-12 hours a day, and more about preparing oneself mentally and give the body enough rest so that one can perform to one's peak potential when stakes are high. Also, one needs to take account of the guidelines issued by NTA regarding dress code, barred items, and other general instructions to stay out of trouble.
NEET 2019 will be conducted in pen-and-paper mode across 154 cities in the country. Questions will be asked from physics, chemistry and biology, and will be multiple choice type. The result of the exam will be declared on June 5.


Getting ready for NEET 2019 - Dos and Don'ts

Stay away from barred items

NTA will conduct extensive and mandatory frisking using highly sensitive metal detectors to stop candidates from taking illegal items inside the exam hall. The list of items that are not allowed inside the exam hall include any type of written material, calculator, log table, electronic gadgets, ornaments, eatable items, etc. Items like wallet, goggles, handbags, belts, and caps are also not allowed.


Further, NTA will neither make provisions for keeping such barred items, nor take responsibility if an item is lost or damaged. So, better leave such items at home. Also, any candidate found carrying a barred item inside the exam venue may be disqualified.


Dress for the exam:


To stop unfair practices from being adopted inside the exam venue, a strict dress code has been prescribed for candidates. For example, long sleeves are not allowed inside the exam hall, while light half-sleeved clothes are allowed. Again, shoes are barred, while slippers and sandals are allowed.


Report at the exam venue on time:


NTA recommends that candidates report at the exam venue by 12 noon, so that registration and frisking formalities can be completed with enough time in hand. In fact, since one can't have a say on how the traffic situation would be, to be on the safer side one must keep some buffer time.


Gates will be closed at 1.30 pm, after which no candidate will be allowed inside the exam venue.

A note on customary/cultural dresses
In the case of candidates who intend to wear cultural/customary dresses, they need to report at the venue latest by 12:30. Any candidate who reports late may not be allowed to take the exam.
NEET exam day schedule


| | |
| --- | --- |
| Particulars | Date and Time |
| Date of exam | May 5, 2019 (Sunday) |
| Exam time and duration | 2-5 pm (3 hours) |
| Last entry in examination hall | 1:30 pm |
| Sitting at allotted seat | 1:15 pm |
| Announcement of Important Instructions and Checking of Admit Cards by the Invigilator | 1:30 - 1:45 pm |
| Distribution of test booklet | 1:45 pm |
| Writing of particulars on the Test Booklet by the candidates | 1:50 pm |
| Commencement of examination | 2:00 pm |
| Test Concludes | 5:00 pm |
Last minute revision
Go through all important formulas, shortcuts and important points. Using notes, rather than text books, would help you to revise faster and is the way to go. Also, try a few sample papers and take one or more mock tests. In fact, taking the mock test from 2-5 (the same time-frame in which NEET 2019 exam is scheduled), would help you align your body clock with exam timings.
Documents checklist for NEET 2019


On the day of NEET exam, the candidate needs to bring the following documents with them, or else they will not be allowed to take the exam:


NEET 2019 admit card

A passport-size photograph; it should be the same as one uploaded when filling application form

A valid photo id proof


Take proper rest and sleep full quota of hours


At this juncture, you need your body and mind to be in top shape, because that way your mind will be sharper and more aware of what is happening around you. Take ample rest, sleep properly and stay positive. This doesn't however mean that you don't study at all, as you can still study for 7-8 hours. What you shouldn't do is forego sleep before the big day, because that way your energy will be sapped and you won't be able to think properly, unless you are a freak that is!
Also, what is the point of slogging at this point, because if your NEET syllabus is incomplete at this stage, you can't much dent in the next few hours.
Stay updated with latest Education News