NEHU scientists discover Nagaland's first cicada species
Researchers from North East discover first cicada species in Naga Hills. The study was funded by Centre's Department of Biotechnology.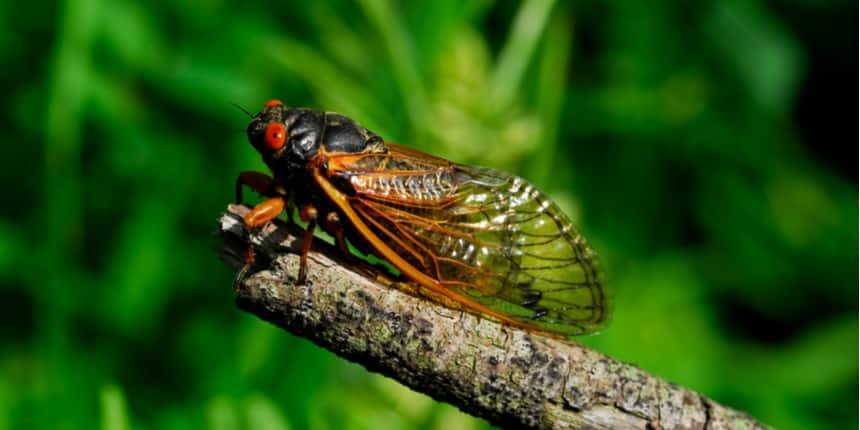 NEW DELHI: A team of scientists from North Eastern Hill University (NEHU) has discovered the first cicada species in Naga Hills, Nagaland. The species scientifically termed as Platylomia Kohimaensis has been discovered by Dr S R Hajong, associate professor, NEHU's Department of Zoology, and Dr. Limatemjen, State Science College at Jotsoma, Nagaland.
Recommended :
Get important details about North Eastern Hill University, Tura Campus, Shillong.
Download Brochure
Also Read: MBA Admission via CAT 2021: How to get into IIMs; Selection criteria, Cut off
Hajong, along with co-author Dr Limatemjen, published the findings in the taxonomy journal 'Zootaxa' on Tuesday. "The study was part of a project funded by the Centre's Department of Biotechnology under which 70 cicada species from the Northeast were inventoried," Hajong told PTI.
Also Read:IIT Delhi's over Rs 500 cr Central Research Facility now open for researchers from across country
The species belong to the Cicadoidea family and are recognized by their stout bodies, broad heads, clear-membraned wings, and large compound eyes. There are around 3000 species of cicadas and are broadly classified into two categories. Annual cicadas are spotted once every year and periodical cicadas are believed to spend most of their lives underground and emerge only once in a decade or two.
Write to us at news@careers360.com.
More From Press Trust of India