New Zealand Excellence Awards for Indian Undergraduate Students
New Zealand Excellence Awards for Indian Undergraduate Students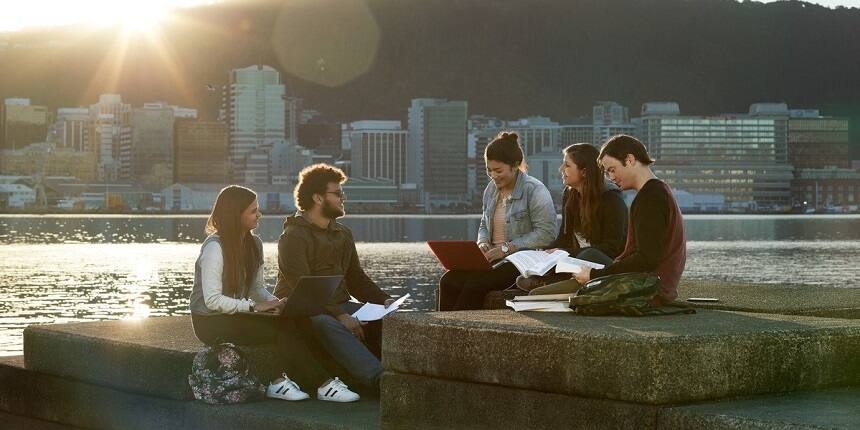 NEW DELHI, APRIL 17: Education New Zealand announced the first ever New Zealand Excellence Awards undergraduate scholarships package for Indian students. The Awards feature 18 scholarships to study at any one of the New Zealand's Universities, with funding of INR 84 lakh available towards academic study costs.
The Awards build on successful postgraduate New Zealand Excellence Awards scheme which has supported 100 Indian students to pursue their education and career dreams in New Zealand. Indian families are increasingly choosing a New Zealand education as the best option for future- proofing students' career paths. There was a 17% increase in Indian students enrolling at New Zealand universities in 2018, and a further 43% increase in first-time student visas in 2019.
New Zealand's ability to prepare students for the future of work has been recognised by the Economist Intelligence Unit's (EIU) Educating for the Future Index, which in March ranked New Zealand as the best English-speaking education system in the world for the second year running. The EIU Index ranks 35 countries in terms of their ability to prepare students to respond to the rapidly changing demands of work and life.
In New Zealand students are encouraged to think for themselves in an environment where inquisitiveness, curiosity and independent thinking are rewarded. The New Zealand Government recently introduced an open three-year post-study work visa for students undertaking undergraduate Bachelor's and postgraduate study. New Zealand universities offer internships and graduate advisory support services for international students.
John Laxon, Regional Director- India, South East Asia and Middle East added, "We have seen a 17% increase in the numbers of Indian students choosing New Zealand universities, and now with a wider scholarship package we are excited to extend the opportunity for undergraduate students to experience a world-class New Zealand education. All our universities are ranked in the top 3% of universities in the world, offering globally recognised qualifications and career opportunities."
Stay updated with latest Education News
More From Team Careers360