Panasonic India offers scholarships to 30 students from 19 IITs
Panasonic India offers scholarships to 30 students from 19 IITs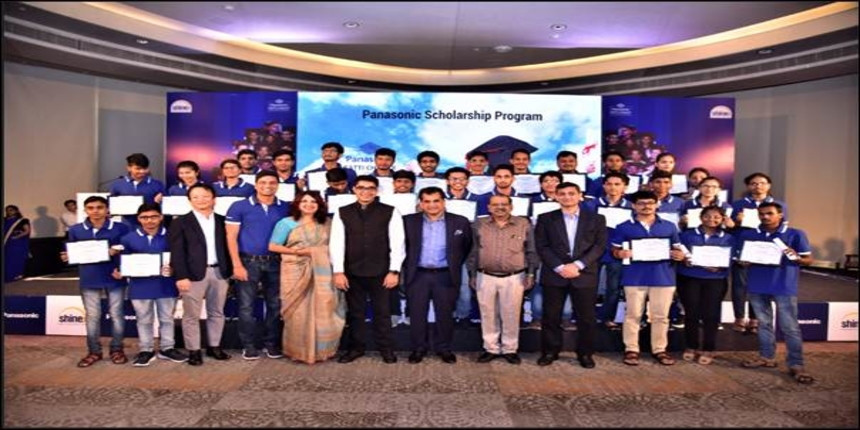 NEW DELHI, SEPTEMBER 9: Panasonic India recently offered scholarships to 30 students from 19 IITs under its Ratti Chhatr program. The company's flagship scholarship program is aimed at providing assistance to select undergraduate students, enabling them to pursue higher education at the respective Indian Institutes of Technology (IITs) across the country.
Amitabh Kant, CEO, Niti Aayog was the chief guest on the occasion. Manish Sharma, President and CEO, Panasonic India and South Asia and Ritu Ghosh, Head, Corporate Affairs & CSR, Panasonic India were also present. Currently running in its fifth year, Panasonic flagged off the second phase of the program, with an aim to award scholarships to a total of 240 students by 2022.
Congratulating the winners, Amitabh Kant, CEO, Niti Aayog, said, "I would like to congratulate these meritorious students, whose persistent hard work has brought them here today. Panasonic India's ongoing efforts to catapult the young achievers' dreams and aspirations forward with their Ratti Chhatr scholarship program is truly commendable. Such programs provide young students with support in both education and skill development to help them study at the top-ranking institutions of the country like the IIT's."
Speaking on the occasion, Manish Sharma, President and CEO, Panasonic India & South Asia, said, "Connecting aspirations with skills, Panasonic India's Ratti Chhatr scholarship program is aimed at providing financial assistance to the young achievers to help them with good education and encourage skill development. We sincerely wish that our efforts can help transform these young students into competent and confident leaders of tomorrow. We congratulate the winners and hope that this small token of appreciation will contribute in realizing their ambitions."
Ritu Ghosh, Head, Corporate Affairs & CSR, and Panasonic India said, "Our Ratti Chhatr scholarship is in line with Panasonic's motto of providing better lives to all and creating a better and wholesome world and seeks to add to the country's economic and social development. We want to applaud the hard work of these 30 recipients. The program will enable them to pursue their dream of being part of the most premier institutions of the country. We hope that our efforts will continue to motivate them to aspire and dream for more in future."
The meritorious students are from IIT Bhilai, IIT BHU, IIT Bombay, IIT Delhi, IIT Dhanbad, IIT Dharwad, IIT Guwahati, IIT Hyderabad, IIT Indore, IIT Kanpur, IIT KGP, IIT Madras, IIT Mandi, IIT Palakkad, IIT Patna, IIT Roorkee, IIT Ropar and IIT Jodhpur.
The 2019 Ratti Chhatr Scholarship Program received over 380 applications, of which 234 applications were shortlisted. Based on an online test conducted, 160 students were interviewed, out of which Panasonic India has chosen 30 winners from 19 IITs across the country through a rigorous screening and interviewing process.
Stay updated with latest Education News
More From Team Careers360