Ramesh Pokhriyal launches NEAT upgraded online learning platform, NEAT 2.0
Ramesh Pokhriyal launches NEAT upgraded online learning platform, NEAT 2.0
The first version of NEAT was launched in 2019 to promote online skilling and the PPP project is overseen by AICTE.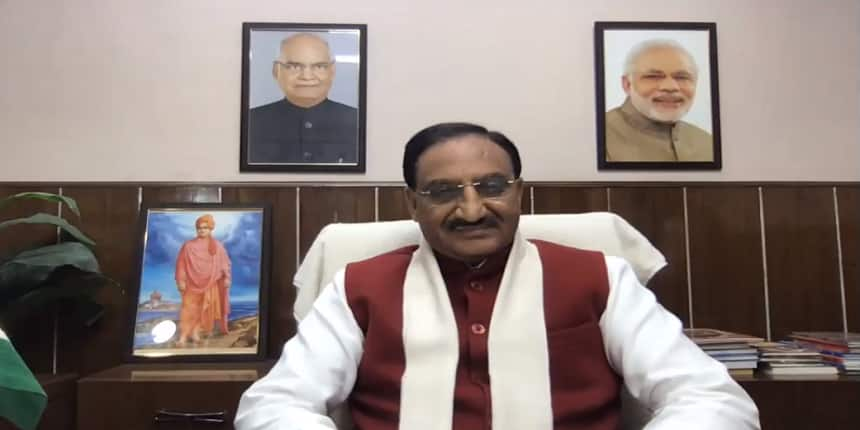 NEW DELHI: Education minister Ramesh Pokhriyal 'Nishank' today launched National Education Alliance for Technology (NEAT) 2.0, a public-private partnership initiative between the government and education technology companies to improve learning using artificial intelligence. Pokhriyal said that this will improve employability of youth in the country.
While launching NEAT 2.0 Pokhriyal said that till now our students have been running for jobs after completing their education. He said: "I am happy that students are now looking for innovation, creating start-ups and doing something new."
"We want to involve students with technology by introducing vocational education at the school level to make students skilled from school level," he said. "We will be the first country in the world to teach artificial intelligence at the school level," Pokhriyal said.
The education minister said that this platform will serve as a milestone to increase employability among youth of the country. This scheme will serve as a platform for students who do not have access to the right kind of platform to gain skills as per their talent.
NEAT: 2.5 registered
The first version of the scheme, NEAT 1.0, saw over 2.5 lakh students registering on the platform for upskilling themselves as per the industry requirements. Through NEAT various certificate level courses in areas like AI, coding, machine learning, etc are being offered by private companies and for NEAT 2.0, 79 companies have been selected. Buddha Chandrasekhar, CCO, NEAT said that through the NEAT platform, many edtech companies are accessible on a common platform to have a wider reach across the country.
As per the government, NEAT is aimed at bringing the best technological solutions in education pedagogy on a single platform for the convenience of learners. It was launched in 2019
The scheme aims to use artificial intelligence to make learning more personalized and customized for the learner. The All India Council for Technical Education (AICTE) has been made the implementing agency for the NEAT programme.
The alliance will also look into the implementation of internship policy, internship portal and related matters portal of Jal Shakti Abhiyan, one student one tree, Abhiyanta Digital India, Travel portal for experts, officers and officials.
Write to us at news@careers360.com.